The public might be oblivious to this fact, but Nitto has been on the market ever since the 1980s. One of the things that helped Nitto have such a stronghold on their competitors in the early days is the Nitto NT 555 tire. In this article, we hope to give an in-depth Nitto NT 555 Review to see if the star product still shines to this day.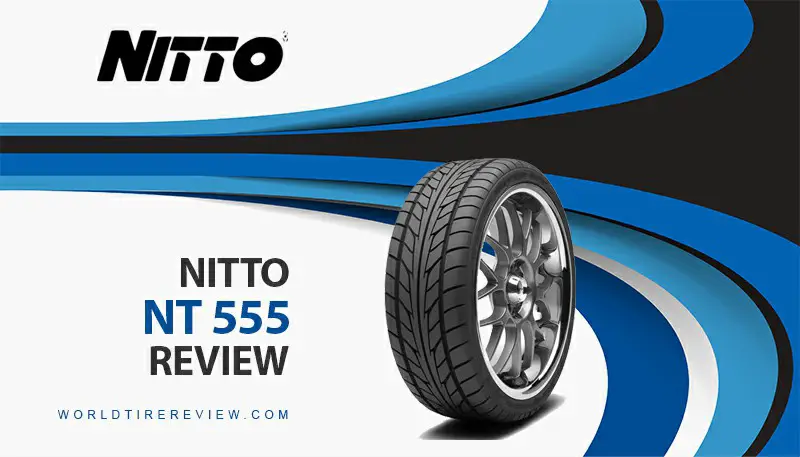 Like their parent company Toyo Tire & Rubber Co., Ltd., Nitto is committed to catering to as large a base of customers as possible. Ever since their debut into the American scene, Nitto's array of tires have served all, from car enthusiasts to day-to-day commuters.
Nitto prides themselves on their passion and innovation; its first well-known attempt at such quality is via the Nitto NT555.
When it debuted, the Nitto NT555 swept the market with its excellent quality. Everything from accurate and high-speed brake and steer response, insane stability at high speed, and ride comfort is optimized upon release. The tire's performance on wet surfaces is also enhanced tremendously thanks to its grooves around its circumference and V groove tread.
The developers over at Toyo also thought to install two full-width smooth steel belts to ensure additional stability and response when the vehicle is at high speed. This reinforcement also provides the tire with longer tread life and more overall value. The NT555 has a Z-speed rating and sizes ranging from 17-22 inches each.
The Nitto NT555 is quite a dilemma, actually. It's a high-performance summer tire, meaning its ability to do well on dry surfaces is a given. Though not too exceptional with dry grip, it still stands out with the ability to handle wet roads as well. It can also handle light snow, despite being a summer tire and not an all-season one.
Now that you're all caught up in the basics, let's move onto the next part of the Nitto NT 555 Reviews – Pros & Cons!
Nitto NT555 Review: Pros & Cons
Nitto NT555 Review: Tire Drive Test
After having survived on the market for more than two decades, facing countless competitions on the way, the Nitto NT555 is still holding on in our hearts.
It holds the pavement well, but it's not extremely optimal. It handles steering and braking pretty well for its price bracket. However, if you want an absolute stick on dry and wet roads, we suggest you find a proper all-season tire that's built for the purpose.
The most outstanding quality about the NT555 is that the price tag makes sense. It shouldn't break your bank to acquire a decent product that does its job, so the Nitto NT555 is a good choice in that case. For a day-to-day consumer, the Nitto NT55 offers just what it promises and thus is reliable.
Conclusion
The Nitto NT555 did extremely well when it first debuted, and it proves itself to be trustworthy even in the current market. It's economical for what it provides; such is to prove that you don't have to break your bank for quality products. We'd like to conclude this Nitto NT 555 review with this: We definitely recommend this tire for everyday rides!