Speed enthusiasts, or car enthusiasts, are very interested in equipment and materials to upgrade and fit their cars. That is also the reason that many brands and production facilities were born. Today, the sale of car components is more developed than before.
Tires are getting more attention from owners. They pay great attention to these components that are high-performance yet reasonably priced. Faced with dozens of different products and brands, we don't know which tire to choose. Today, we bring you an overview of Ohtsu's tire products.
Ohtsu Tires Overview
Its products are made by Sumitomo Rubber Industries, Ltd., specializing in producing tires and rubber. Part of the Sumitomo group, this company was established in 1909 and had headquarters in Japan.
Previously, this company launched the Falken brand in 1983 in Japan. Two years later, they launched the brand in California. And this brand has been rated as a high-performance tire brand.
Later, Ohtsu was born, and it was considered a sub-brand of Falken. This brand grew even more after importing OHTSU Rubber & Tire into Sumitomo Rubber Industries. This product line has created a high appeal and spread worldwide for three years.
The point that attracts consumers to choose this tire is its price. With a fairly reasonable price tag of as little as $70 for a tire, you can save money on other, more essential costs for your car.
However, this is also considered a limitation, especially for those who have not used it. They often think that low-priced products often come with bad quality.
Some brands specialize in only one type to ensure the product's optimum. And this brand is different from most others when they produce almost a lot of products to be compatible with many different models from trucks and passenger cars to SUVs.
To sum up, we can come to a conclusion about Ohtsu Tires by:
Ohtsu Most Popular Tires Models
Ohtsu FP7000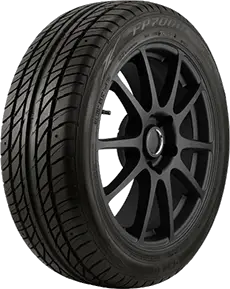 Specifications

Brand: OHTSU
Model: FP7000
Items Weight: 22 pounds
Available Size: from 14'' to 18''

Ratings
Overall, we think the FP7000 is a pretty good one. The grip has been improved even more with the tread design and helps in better handling. However, traveling on dry roads seems to be fine if you are not a person who likes high speed. This type of product is suitable for medium speed only.
Besides, these are not very secure when traveling in wet and snowy conditions. It is not designed to move well on snow and slippery roads. Traction is not adequate in such weather conditions. You will also have to spend a bit of effort to brake correctly.
We are quite pleased with the comfort that the tires can provide. When moving in the city or across different lands for long trips is cool, you are also not bothered by the noise of the car. 
At a medium speed, the car is completely smooth. They can create them only when crossing rough sections, but rest assured because the level is not too high.
Ohtsu FP8000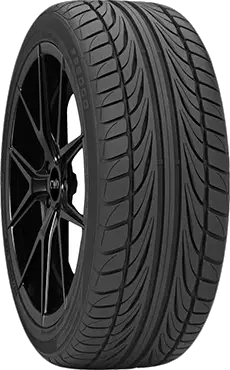 Specifications

Brand: OHTSU
Model: FP8000
Items Weight: 31 pounds
Available Size: 19'', 20'', 22''

Ratings

No rating yet
A good performance tire with a reasonable price for those on a budget is the attraction of this product line. However, if you are looking for one that can deliver high performance, this is not the best.
Handling and cornering have been thoroughly tested, and the tread design's performance is also very good. The grip on dry and wet roads impresses the user. However, this type of product is not recommended to move in winter weather.
The FP8000 has a special air design. The side grooves channel the air and spread it out without letting them come into contact with the tire components. Therefore, you will not be disturbed during the move.
Ohtsu ST5000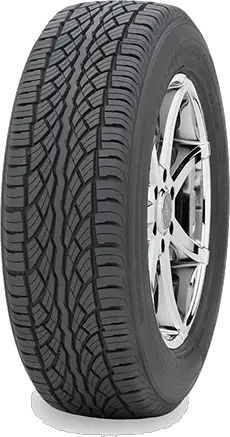 Specifications

Brand: OHTSU
Model: ST5000
Items Weight: 36.8 pounds
Available Size: 15'', 16'', 17'', 18'', 20'', 22'', 24'', 26''

Ratings

No rating yet
Affordable price coupled with excellent quality is what we can draw from using this product. It provides an impressive performance when running on dry roads. Traction, handling, cornering, and braking are all at a high level.
You will be quite surprised when moving on wet roads. The car's design helps it stick to the road, plus the ability to handle when accelerating without damaging ones. However, you should also pay attention when suddenly braking.
Snow always seems to be an obstacle, and this product is also just average when traveling under the influence of these weather conditions. While it can still endure a bit of the road, it's not good to go through the snow with a not recommended tire.
Ride on city roads in comfort without being affected by annoyances such as tire noise. They're not enough to ruin your outing. Of course, unwanted sounds will still appear when the speed is increased, but that alone is not enough.
Ohtsu Tires review by consumer
Positive Experiences with Ohtsu Tires
"Let me start by saying I'm a car guy. Owned over 85 cars, worked on over 15000.

And I don't usually like cheap parts. Chinese stuff in particular (it's all trash).

HOWEVER, this isn't a cheap chinese tire. Its made in Indonesia and is a subsidiary of a Japanese company.

So, I thought what the hell. It was half the price of the Pirellis I usually use, and going on my beater.

It turns out that these tires exceeded my expectations in every way.

Quiet, handle well, balanced out nicely and are smooth at higher speeds (85+).

I know that the cheap-o Chinese tires have improved dramatically in the last few years, but I didn't want to chance it. I spent a few more bucks on these.

I cannot attest to winter driving, as I use dedicated snow tires for that. But in the dry they have been excellent.

Michael Hart via Amazon – OHTSU FP7000 all_ Season Radial 215/60R16 95H
Great tires. Car drives so much better, and no road noise at all. I would definitely recommend them. A++ tires.

VJ via Amazon Ohtsu FP8000
Negative Experiences with Ohtsu Tires
"This is the worst set of tires I have ever purchased. Within 2 weeks of owning them, had to replace 2 I ordered 4 tires which had good reviews and looked good in person. One of the tires got a huge on a small pot hole. So I replace it. Its okay may happen. 2 weeks later another tire of the 4 I got, got this huge opening on the side of the tire. Do not buy these tires they are really bad quality"

RL via Amazon Ohtsu FP7000
"I bought a pair of this tire for the front and my car is so bumpy, it feels like my car has been lowered with no springs. I don't recommend this tire to anyone. I'm looking for the seller's information so I can see how we can handle this. Obviously the tires has been mounted and balanced and used for about a week now so I don't know if I can return it or not and I have paid Honda to do the job for me so that's another 60$ for both (mount and balance) that I've lost."

Anselmo M via Amazon FP8000
Cost of Ohtsu Tires
Why are Ohtsu Tires so cheap? That is a question that many people are quite concerned about. There is usually a stereotype that inexpensive things rarely bring good results. However, this is a product from a leading manufacturing company so you can be assured of the quality.
Compared to others on the market, this tire is quite affordable. You won't be pressured into buying a set for your vehicle. With prices ranging from $240 to nearly $300, you've got a complete set of four.
Also, one thing needs to be clarified. Depending on the product type and different dealers, the price may vary slightly.
Why Choose Ohtsu Tires
As mentioned above, competitive pricing is a pretty good point that the brand can offer to consumers. With a fairly reasonable price, you will not have to spend a lot of money buying a whole set of tires and still ensure the quality they can bring to your beloved car.
Although the price is quite affordable, the quality is undisputed when using this tire. And yet, this tire also comes from Sumitomo Corporation, which is ranked 6th in the world in terms of famous car manufacturing corporations.
The variety of models and strong designs are plus points for you to choose products from this company. With a sturdy tread design, your car will look more powerful and full of refined style. 
Besides, there is a wide selection of models to be compatible with all types of vehicles easily. You can fit these tires on trucks, SUVs, or even passenger cars.
According to our assessment, people on a tight budget are the most suitable consumers to use this type of product. With a stable cost, you will control the economy without worrying too much about it. 
What about enthusiasts? We recommend they use other tires with higher costs for an even better experience.
FAQs
Are Ohtsu Tires Good
We highly appreciate the product line from this company. Customer satisfaction has always been guaranteed with quality products during the past three decades.
Customizing ones for each vehicle type is one of the ways Ohtsu has always provided the right service. Whatever your vehicle is, the manufacturer can respond well. It targets customers with limited financial resources, so they always exist in the competitive market.
Who Makes Ohtsu Tires
Japan-based company Sumitomo Rubber Industries, Ltd. is the master behind the development of the whole industry. It is also a subsidiary of the Sumitomo Group, which specializes in the production of rubber-based products.
Previously, this company mainly produced aircraft components made from rubber. But since the company was merged into Sumitomo Rubber Industries in 2003, the auto industry has become a major part of its portfolio.
Where Are Ohtsu Tires Made
Japan is the main production place of this product line. Currently, there are many factories of Sumitomo Corporation all over Japan. These include Shirakawa, Izumiotsu, Miyazaki, and Nagoya. 
Moreover, the strong development of the group has prompted them to expand the range of factories. Countries such as the United States, China, Thailand, South Africa, etc., all have Ohtsu's tire factories.
In addition to the above countries, production and sales factories have also appeared in new markets such as Vietnam, the Philippines, Malaysia, Switzerland, and Slovakia.