Founder at World Tire Review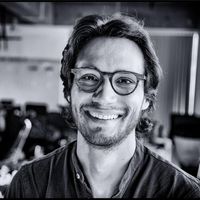 Hi everyone, I'm David (Tireguy). I believe that finding tires can lead to a lot of confusion and frustration for almost every vehicle owner. That's why I would like to bring my experiences and knowledges to develop a World Tire Review community, it will give people a deeper understanding of what choosing the right tire is really like. You can help our community grow faster, by reviewing as many tires as possible, but make sure they are all the same tires you've used before. Each of your review will advise consumers to make the right decisions
My background in tires:
became involved in the tire business in 1997
trained at a

 

Goodyear

 

factory in many aspects of tire construction, design and uses
certified inspector and authorized adjuster of warranty claims
recognized as a national leader in Customer Service Quality
Since I had long been a computer hobbyist and fascinated by the internet it was probably inevitable that these things would combine into the web site which you see as worldtirereview.com
The site began as an attempt to provide you with a straight-talking, independent source of reliable information about all aspects of tires. This is still the most important function of this site, but it has since evolved far beyond that, opening up new vistas in the world of tires that I never imagined existed.
Although it may sound immodest, I don't think it is any exaggeration to claim that we have the internet's largest collection of tire humor and jokes. This was completely unforseen when the site began.