Last updated: November 27, 2023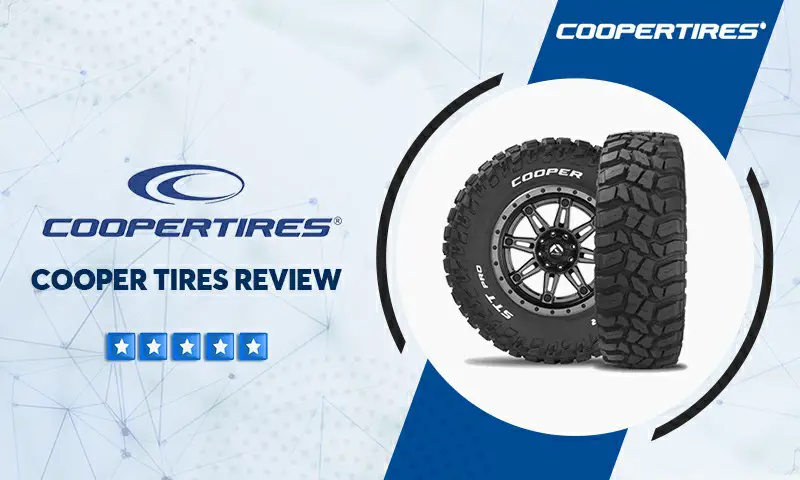 For decades, Cooper Tires has grown into one of the most well-known tire brands for their affordable and quality products on the current market. In 2018, the Chicago Athenaeum Museum of Architecture and Design nominated this very brand for the Global Good Design Award. 
The brand was founded in 1914, with the headquarters located in Ohio, USA. That means Cooper has been working for over 100 years, indicating the skill and experience of the manufacturer. 
According to lots of Cooper tires reviews from a bunch of popular automobile-centered websites, they have already made it into the Top 10 Best Tires territory with the unrivaled design. The majority of the ratings come from customers with trucks, or high-end vehicles and know what they drive from inside out. If they are happy with the product, everybody else will.
So are Cooper tires good? The key features below will answer this question, and also show how they have built their customer loyalty for the past long time.
Traction: This estimates which grades your tires will be voted on and how well it grips a slippery road. The traction rates are categorized according to their performance, with the lowest one being C, gradually going to B, A, before eventually hitting AA. Most Cooper tires' quality is ranked with A or higher.
Treadwear: This measures your tire's lifespan and is evaluated in a comparison between a tire and a control. This control offers a 100 rating, while the majority of passenger tires belong from 300 to 500 rating, which means they abide at least three times longer than the  standard.
Temperature resistance: This evaluates how well your tire performs in extreme heat, with C for mediocre, B for sufficient, and A for excellent. That is crucial based on your tire's pattern and how rapidly they circle. For instance, top tires having the heat tolerance is higher even when they are circling faster.
Next, we are about to showcase some common Cooper Tires Versions loaded with the above mentioned features so you can follow easier.
Cooper Tires Review: Tire drive test
We are experienced drivers and have spent years crossing the country on different kinds of tires, analyzing different Cooper tire ratings and recognized that Cooper Tire's drawbacks are overwhelmed by its advantages.
Cooper always focuses on enhancing their car's performance and tire's grip even if the road is covered by dense snow or submerged in water by manufacturing specialized tires for specific roads, like off-road, highway, all-terrain tires.
Tread Wisely: Copper concentrates on groove designs and wide shoulder notches, and applies the tread compound method to enhance the safety features as well as promote the efficiency of the tire's fuel optimization.
Fuel: using a line of tires certified GFE (Greater Fuel Efficiency), which allows your engine to reduce its rolling resistance while keeping up the great handling and traction.
Handling: The tire features adaptive traction formula and Secure Grip pattern combines with a five-rib tread design, which enables drivers to precisely control their vehicle when meeting sharp turns 
Moreover, this brand is famous for their diversity of tire options, affordable prices, and excellent safety features, which make it the first shopping choice to pop up in most experienced drivers' minds. 
Nevertheless, Cooper is not a top brand in the tires industry, for they aren't the most durable and longest lifespan products on the market.
From personal experience, we can share that Cooper tires can be adaptable for SUVs and passenger cars or minivans very well. 
Consumer Reviews by Cooper Tire Model
LIGHT TRUCK/SUV TIRE REVIEWS
Automotive Experts at World Tire Review
Hi everyone, I'm 
David
 (
Tireguy
). I believe that finding tires can lead to a lot of confusion and frustration for almost every driver. That's why I would like to bring my experiences and knowledges to develop World
Tire Review blog
, it will give people a deeper understanding of what choosing the right tire is really like!