Are you looking for a dependable manufacturer to meet your needs for a mud-terrain tire? Then you should check out Crosswind tires. Tires are an important safety component since driving on defective tires puts your safety and the lives of other road users in jeopardy. 
Choosing the appropriate tire for a car may be difficult since so many Crosswind variants with different designs are on the market. There's a risk you'll select the wrong one, or even worse, you'll spend a lot of money trying to find the proper one.
Crosswind Tires Overview
About Crosswind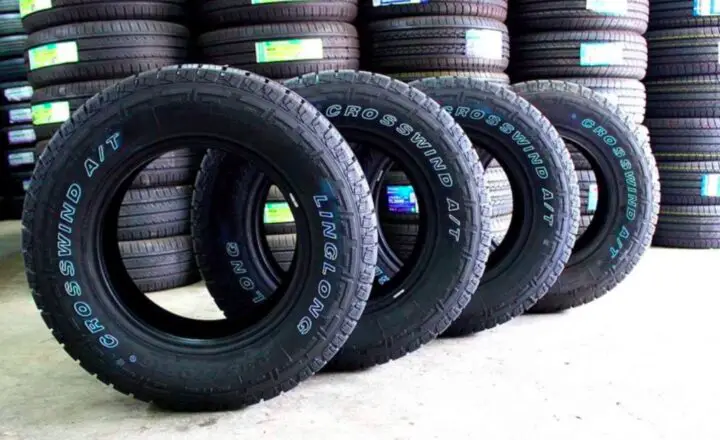 Shandong Linglong, a Chinese business specializing in producing high-quality all-terrain and mud-terrain tires for cars, owns the Crosswind brand. 
Regarding its first production, when Linglong opened its first international factory in Thailand in 2013, Crosswind tires were the first to be produced there. Since then, most manufacturing has been done solely in that nation. 
Although Crosswind being a Chinese tire may be a disadvantage, don't worry about the quality because it comes from a tire manufacturer with decades of expertise and a solid reputation across the world.
Overview
The quality ensures that the tires fit the requirements of the American market. In the United States and Canada, Crosswind is recognized for providing high-quality items at affordable pricing. 
As a low-cost brand, Crosswind provides a relatively large selection of tires. Its range encompasses the majority of automobiles on the road, even those with smaller wheels. On the other hand, large-wheeled vehicle owners may want to go elsewhere.
Thanks to their exceptional qualities, Crosswind tires are undoubtedly the greatest decision to make when purchasing tires. Still, we'll go through some of the advantages and disadvantages of these tires to help you understand them better.
They create a wide range of models with amazing designs to their pros. These tires are safer, more durable, and provide a more comfortable and quiet ride. They are inexpensive and come with a reliable tread wear guarantee. 
Crosswind's Most Popular Tire Models
When it comes to Crosswind, there are five prevailing tire models, as shown below:
Crosswind 4×4 HP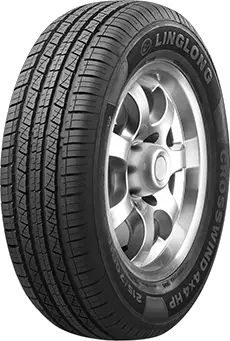 Specifications

Diameter: 15-20 inches
Load index: vary from 94 to 117
Speed rating: H, V, W
Width: vary from 209 to 284 mm
Tread depth: 8, 8.2, 8.5, 8.7 mm

Ratings

No rating yet
It has a black sidewall with a solid center rib pattern. Tires with a 40,000-mile treadwear guarantee are suited for light trucks and SUVs.
A smooth and steady ride is ensured by the five-rib design. Furthermore, the design successfully decreases road noise. The strengthened tread blocks also provide side-to-side driving comfort. 
These make cornering and handling a breeze. Consequently, you'll always have a safe, smooth, and pleasant ride on the highway, regardless of the season.
This tire has its moment for highway use. This is an all-season tire, which means you may use it in various seasons and have the nearly same comfortable driving experience. 
As a result, it ensures the tire's traction on the road in various weather circumstances. You will have complete control over your handling.
Crosswind M/T Mud Radial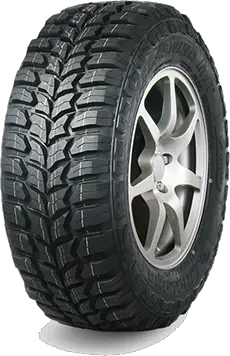 Specifications

Diameter: 15-18, 20, 22, 24, 26
Speed rating: C, D, E
Load index: Vary from 100 to 127
Tread depth: 17/32, 18/32, or 19/32
Max pressure: 35, 50, 65, 80

Ratings

No rating yet
Because it's a mud tire, the Crosswind M/T has the most aggressive tread pattern of all the Crosswind tires.
On the other hand, road efficiency is much lower than that of more costly competitors and equivalent to that of other low-cost products. In dry and rainy situations, the cornering grip is low, and the braking distance is excessive. It has a tread warranty of 40,000 miles.
At Crosswind tire, we have to admit that this is a mud-terrain tire for your daily commute. This tire is perfect for SUVs and light trucks.
The ability of this Crosswind tire to self-clean is one of its greatest features. The open tread design makes cleaning and removing dirt and snow a breeze. It's also simple to get rid of the pebbles lodged between the treads. 
Crosswind HP010 Plus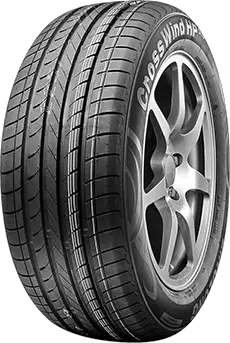 Specifications

Diameter: 14 to 19
Speed rating: H, T, V, W
Load index: vary from 82 to 111
Width: Vary from 175 to 255

Ratings

No rating yet
With a 40,000-mile tread life warranty, all-season performance is ideal for coupes, CUVs, and sedans. It has a black sidewall and provides excellent handling for drivers. 
It boasts a firm center rib for better handling, making it a genuine, responsive tire to your movements. In normal driving conditions, the tire is sturdy, allowing you to gain a good grip and great response.
This tire is built to be durable and sturdy to provide the finest performance possible. With a lot of circumferential grooves, it helps to prevent hydroplaning and improve road contact. As a result, the driver and passengers are given an extra layer of protection.
Crosswind A/T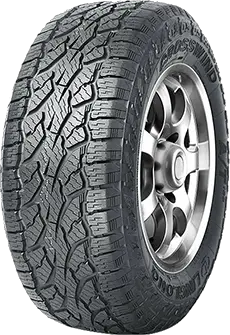 Specifications

Diameter: 15, 16, 17, 18, 20
Speed rating: S, T, Q, R
Load index: Vary from 106 to 126
Width: Vary from 215 to 305

Ratings

No rating yet
This is an all-terrain tire with the moniker CrossWind. Not only is it affordable, but it also performs admirably in various weather situations. Light trucks, SUVs, Radial vehicles, and Passenger Vehicles may benefit from this tire.
The Crosswind A/T tire has a broad tread lug design that offers optimal grip on the road in every weather, wet, muddy, or dry. Furthermore, the shape helps it discharge dirt or water and travel freely, adequately biting the road.
It is good at maintaining a consistent, attractive aesthetic and consistently strong performance. Consequently, you'll enjoy peak performance for an extended period. It's also meant to be fuel-efficient, delivering a comfortable ride in various road conditions.
Cost of Crosswind Tires
You may state that Crosswind has the greatest tires at a fair price.
The price of Crosswind depends on which types you choose, and it is also appropriate with the quality the brand provides you. A tire can cost you more than $50 or even more than $200 with different sizes and designs.
Why Choose Crosswind Tires?
Because the idea of 'the greatest' is subjective, the answer is difficult. Linglong, on the other hand, is one of the world's leading tire manufacturers. So, when it comes to quality, you can count on Crosswind. 
If you're searching for a good deal on tires, Crosswind has the finest you'll discover. 
In both the commercial and passenger vehicle segments, crossover tires are popular. These tires are well-favored among passenger vehicle owners because they perform well in all weather conditions, including wet roads, snow, and rain.
Overall, Crosswind Tires is a trustworthy firm that provides high-quality goods and outstanding customer service. Their tires are engineered for maximum performance and longevity, making them an excellent alternative for consumers searching for high-quality tires at a reasonable price.
Crosswind Tires are a well-suited choice for people seeking a high-quality, low-cost tire. They're composed of natural rubber, safe for the environment, and able to withstand cracking and ripping.
They're also puncture-resistant, so you won't have to worry about replacing them as frequently. They are one of the most popular tire brands on the market today because they are intended to fulfill the demands of both commercial and passenger vehicle users.
Crosswind Tires Reviews by consumer
Positive Experiences with Crosswind Tires
"I was skeptical about buying cheap M/T tires for my 2013 GMC Sierra. But these crosswind M/T tires are great for looks the ride quality is decent given the fact it's a mud tire. They are heavy and not as noisy as expected surprisingly quiet and a little rough when you stop and go. I do a lot of highway driving and I haven't yet to see any tread wear I only had them for about 2 months and have put over 5K miles on them so far so great."

Rosendo Huerta via Simple Tire
"I was really surprised about how these tires performed. Being load range E and mud terrain I was bracing for a rough, noisy ride, but it wasn't!! I started off with 40 psi (50% of max) all around and the ride was smooth and handling was responsive. The outer edges of the rear tires weren't touching the ground so I dropped the psi 5 pounds and will probably drop another 5 so the tread wears more evenly. Will increase with a load of course."

Jason McCrystle Via Simple Tire
Negative Experiences with Crosswind Tires
"If I could rate these as unusable I would. I picked up 6 of these 33×12.50R22 Crosswind M/T Tires for my 2001 Dodge 3500 Dually. ($1,300 worth of tires I might mention) I'm running them with a 22″ milled semi wheel. Well, After trying everything to get them to ride well it turns out they are out of round. Of all 6, only 1 was actually true. The rest were terrible, I put a flat piece of metal against the tried with the truck in the air, spun the tire and could see almost an 1/8th of an inch or more of difference from one side to the other.

Needless to say they road like crap and felt like it was going to shake the truck apart. I will NOT be getting these tires ever again. Funny how Simple tire puts all the bad reviews at the back. Had I seen the others with this issue I would have avoided them. Expensive lessons. To make them usable I had them spun on a tire shaver and took off the high spots, so at least I can use my truck again and get some life out of them, whatever that may be."

Andrew Dragan via Simple Tire
FAQs
Are Crosswind Tires Good?
The benefit of Crosswind Tires is that they provide excellent traction in both wet and dry weather. This makes them ideal for drivers who must drive in both rain and snow. In a nutshell, the tires work admirably in all weather conditions. 
Crosswind Tires are also available in many sizes, allowing you to select the perfect fit for your vehicle. Overall, these products are a wonderful choice for individuals searching for a durable tire without digging deep into their pockets.
Who Makes Crosswind Tires?
As we mentioned above, Shandong Linglong Tire Co., Ltd. was established in 1975 and is one of China's main tire producers, so the Crosswind brand is owned by the Chinese corporation. The firm, which was created around 47 years ago, manufactures a variety of tires, including the Crosswind line.
Are Crosswind Tires Made In The USA?
As mentioned, Crosswind tires are produced in China, but these products greatly contribute to the tire market in the USA.