Bridgestone Tire Reviews – The Most Honest That You Must Read
Last updated: November 27, 2023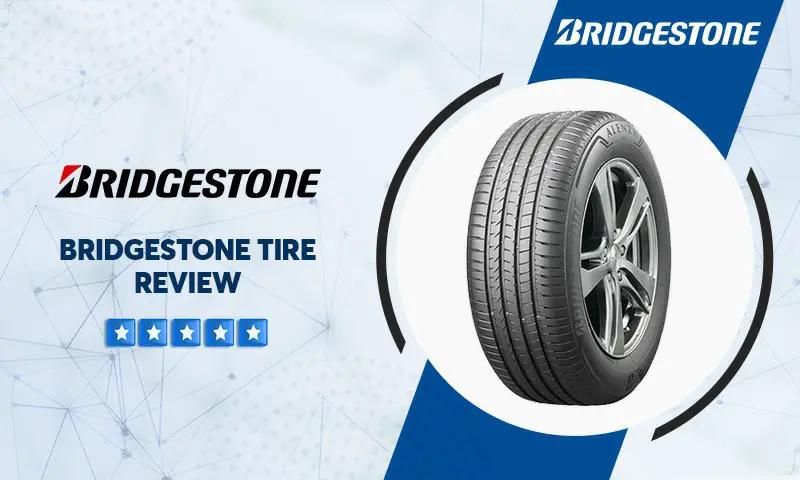 Founded in 1931, with almost 90 years of experience up to this point, Bridgestone has innovated and accumulated in-depth knowledge in tire making. Thus, it is understandable that this brand has become a prominent figure in the market for car components with its unparalleled creations. Bridgestone tires are a perfect combination of good-quality materials and superb techniques.
Before delivering to the end-users, all the tires must undergo a thorough quality inspection with numerous factors such as stability, gripping force, driving comfort, cornering ability, or noise produced checked. By doing so, they make sure that the commodity reaches its customers in perfect condition.
Bridgestone technological advancement
As a technical dominator, Bridgestone applies a wide range of cutting-edge technologies such as QuietTrack Technology, DriveGuard Technology, Blizzak Winter tires, and EdgePerformance Technology line of production.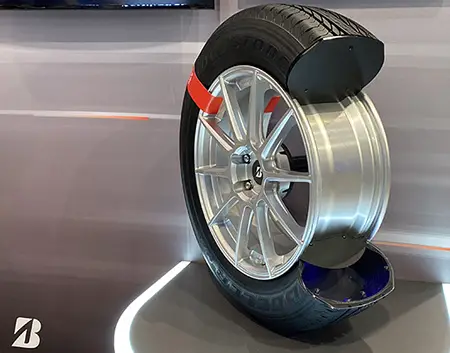 Among these technologies, I highly prefer the Edge Performance as it is specially designed for a long-range purpose. The tire's depth and its particular structure can handle thousands of miles and still appear as good as new. If you are searching for long-range tour tires featuring this technology, Bridgestone's Turanza line will surely delight you.
In case of pricing is your priority and you are living in a cold area, Blizzak Winter tires surely meet your requirement. These tires are equipped with durable rubber and tread patterns to perform well on all winter conditions like snow, ice, or slush.
Last but not least, QuietTrack technology is such an amazing innovation of Bridgestone. This technology utilizes a specific tread pattern and a proprietary rubber formula to minimize the noise level and vibration.
Consumer Reviews by Bridgestone Tire Model
| | |
| --- | --- |
| Extreme Performance Summer | Grand Touring All-Season |
| Potenza RE-71R | Turanza QuietTrack |
| Potenza RE070R RFT | Ecopia EP422 Plus |
| Potenza S007A | Ecopia EP600 |
| Potenza S007A RFT | DriveGuard |
| – | Turanza Senerity Plus |
| Max Performance Summer | Standard Touring All-Season |
| Potenza RE050 RFT | Ecopia EP422 Plus (S- or T-Speed Rated) |
| Potenza S-02 | Turanza EL400 RFT |
| Potenza S-04 Pole Position | Turanza EL42 |
| Potenza S001 | – |
| Ultra High Performance Summer | Studless Ice & Snow |
| Potenza RE040 RFT | Blizzak WS80 |
| Potenza RE980AS | Blizzak WS90 |
LIGHT TRUCK/SUV TIRE REVIEWS
| | |
| --- | --- |
| Street/Sport Truck Summer | On-/Off-Road Commercial Traction |
| Alenza 001 | Duravis M700 HD |
| Dueler H/P Sport | |
| – | – |
| Crossover/SUV Touring All-Season | Light Truck/SUV Studless Ice & Snow |
| Dueler H/L 422 Ecopia | Blizzak DM-V2 |
| Dueler H/L Alenza Plus | Blizzak LT |
| Ecopia H/L 422 Plus | Blizzak W965 |
| Dueler H/P Sport AS | Light Truck/SUV Performance Winter / Snow |
| Dueler H/P Sport AS RFT | Blizzak LM-25 4X4 RFT |
| | Blizzak LM-80 |
| Highway All-Season | On-/Off-Road All-Terrain |
| Dueler H/T D684 II | Dueler A/T Revo 3 |
Handling
Bridgestone's handling is perfect, thanks to the improved vehicle maneuverability. The Potenza series are ultra-high performance tires that feature stiff ribs and a solid center to enhance steering response and traction.
Comfort
This famous brand delivers wheels with excellent stability and comfort. It adds ribbed design and shoulder grooves to reduce the noise. The steel cables are wrapped up by nylon. The durable and sturdy construction offers a pleasant driving experience and balance even at high speeds.
Fuel Efficency
After several years of research, Bridgestone came up with NanoPro-Tech. This technology helps to minimize the tire's rolling resistance as well as energy lost—furthermore, Bridgestone crafts the sidewalls with the Fuel Saver compound to enhance the tire's efficiency.
Conclusion
All things considered, Bridgestone is an outstanding tire brand that worths your attention. Thank you so much for reading my Bridgestone tire reviews. In case you have any queries, don't hesitate to comment below, and I'll answer as fast as possible. Have a nice day!
Automotive Experts at World Tire Review
Hi everyone, I'm 
David
 (
Tireguy
). I believe that finding tires can lead to a lot of confusion and frustration for almost every driver. That's why I would like to bring my experiences and knowledges to develop World
Tire Review blog
, it will give people a deeper understanding of what choosing the right tire is really like!