Continental Tires Review – The Top High – Quality Tires
Last updated: September 28, 2021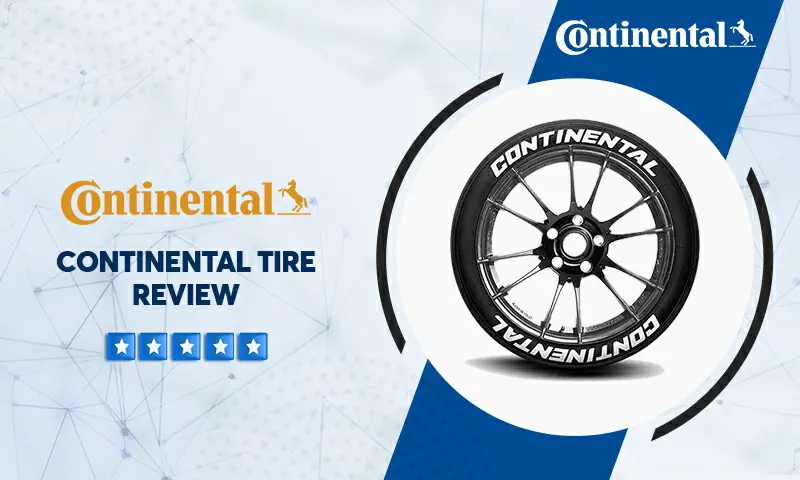 While many renowned designs deserve to be considered, Continental, which is of the top four manufacturers in the world, has placed more emphasis on the innovation of high-quality tires.
Starting as a rubber manufacturer in 1871, Continental later turned their attention to the tire business. In terms of Continental tires reviews, this brand has become the top tire supplier in the world. It can provide high-quality products. This well-known is demonstrated by the approval of car brands. They recognized Continental as the Original Equipment Manufacturer that brings the best performance for their automobiles. Another brief proof that you can base on is that ⅓ of European cars operate with these tires. 
Cooper Tires Review: Tire drive test
Handling
Continental is always trying to make the best handling which enables users to draw out all of the potentials of the transportation. Furthermore, drivers can also control the vehicle precisely and safely due to the design of this tire.
This manufacturer uses twin steel belts and SportsPlus technology to improve maneuverability so that drivers can drive at high speed and increase braking in wet conditions. 
Fuel-Efficient
Due to the increases in awareness of how emissions contribute to the deterioration of the environment of people nowadays. Besides, another important factor is that the continual fluctuation of the fuel prices in the market, manufacturers have to look for solutions to satisfy the customer needs and the government requirements. Continental tires reviews began research on more efficient tires that can optimize the spending of petrol and gas during the operation of the vehicle. 
Continental introduced a new design of tires with a special Silica gel compound that can efficiently fuel consumption, which, from research, can decrease up to 8% consumption of fuel.
Durability
With the continuous development of technologies, Continental also wants to improve the longevity of their products as much as possible. It supplemented many compounds called Black chili, Green chili 2.0 that made the tires less erosion and more durable than silica compounds so that users can increase total mileage for a longer time.
Consumer Reviews by Continental Tire Model
LIGHT TRUCK/SUV TIRE REVIEWS
| | | |
| --- | --- | --- |
| Street/Sport Truck Summer | On-/Off-Road All-Terrain | |
| ContiContact UHP SSR | TerrainContact A/T | |
| ContiSportContact 5 SSR SUV | | |
| – | – | |
| Crossover/SUV Touring All-Season | Light Truck/SUV Studless Ice & Snow | |
| 4×4 Contact | VancoWinter 2 | |
| CrossContact LX Sport SSR | | |
| CrossContact LX20 with EcoPlus Technology | Light Truck/SUV Performance Winter / Snow | |
| CrossContact RX | 4×4 WinterContact SSR | |
| – | | |
| Highway Rib Summer | | |
| Hybrid HS3 | | |
| On-/Off-Road All-Terrain | | |
| ContiTrac | | |
| ContiTrac TR | | |
| VancoFourSeason | | |
Automotive Experts at World Tire Review
Hi everyone, I'm 
David
 (
Tireguy
). I believe that finding tires can lead to a lot of confusion and frustration for almost every driver. That's why I would like to bring my experiences and knowledges to develop World
Tire Review blog
, it will give people a deeper understanding of what choosing the right tire is really like!