If you are on a tight budget and have your heart set on low-cost tires, you must have undoubtedly heard of Kenda. It isn't one of the most reputable tire companies, but it is a worth-considering brand in the low-cost market.  You may have overheard someone sing the praises of these tires and their capabilities.
You would like to know if they last long and how strong their traction is prior to your chase, right?  How about their fuel economy and maneuverability in the snow?
Kenda Tire Overview
Kenda Tires has been producing tires for years, despite not being the most well-known manufacturer.1962 marked a significant milestone in the history of this company when  The Kenda Rubber Industrial Company began making bicycle tires in Yuanlin, Taiwan. Since then, the firm has expanded its activities to include motorbikes, ATVs, and other forms of passenger vehicles across the globe, including the USA and Europe.
Kenda now has manufacturing facilities in Vietnam, China, and Indonesia, as well as a technical headquarters in Akron, Ohio. The firm has expanded into the US market, and these low-cost tires are now available at American tire retailers and web-based markets.
Most tire versions of this firm are meant to be lightweight and comfortable to drive while maintaining a cheap price and consistent tread quality. The asymmetrical design has many big grooves, sipes, and channels around the perimeter to lessen the possibility of hydroplaning on wet pavement. Most consumers confess that it offers a stable feel.
Kenda tires, on the other hand, aren't the best choice for environmentally conscious drivers. In these situations, a more pricey and long-lasting product is always preferable to a cheap tire.
Lower-cost tires, even if they're well-made, won't last as long as high-end products. You'll produce more waste in the long run since you'll have to replace the tires more frequently.
Kenda's Most Popular Tire Models
Kenda klever R/T KR601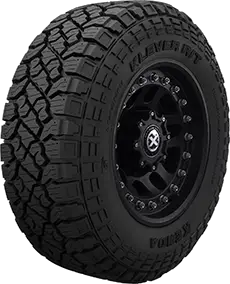 Specifications

Category: Mud Terrain
Warranty: No
Max Speed: 100 mph (H Rated)
Load Range: F
Load Index: 128 (3968 lbs)
Sizes Available: 15″, 16″, 17″, 18″, 20″. 22″, 24″

Ratings
The Kenda Klever R/T was created with particular characteristics to handle tough terrain without losing the inherent comfort of an A/T tire. The Klever R/T is the appropriate choice for 4×4 owners in the mud or any off-road situation, thanks to its triple threat 3-ply sidewall for great durability and an improved tread design with a fantastic all-weather compound. 
The KR601 offers excellent wet traction and excellent winter performance on the road, giving it an M&S grade. The Klever R/T is snow-ready and equipped with winter studs. Aggressively designed, powerful upper sidewall tread blocks aid in mud, sand, and gravel situations, while the structure delivers long-lasting wear and minimal road noise.
Kenda Klever M/T KR29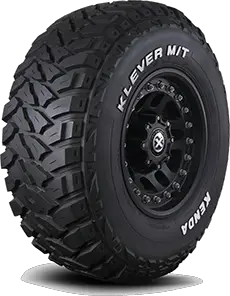 Specifications

Category: Mud Terrain
Warranty: No
Max Speed: 100 mph (H Rated)
Load Range: D
Load Index: 110/107(2337 lbs/2150 lbs)
Sizes Available: 15″, 16″, 17″, 18″. 20″

Ratings
Most drivers expect mud tires to excel in the most difficult off-road conditions, including heavy snow. When driven on solid roads, few people predict a mud tire to perform like a touring tire. When buying a pair of mud tires for their trucks or extreme off-road vehicles, everyone expects to make a sacrifice.
The Kenda Klever M/T KR29, on the other hand, aspires to stand apart. The M/T is claimed to have all the toughness and go-anywhere qualities of a mud tire with a little sprinkling of on-road finesse, similar to the Kenda A/T.
Kenda Klever A/T2 KR628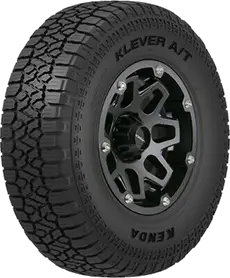 Specifications

Category: All Terrain
Warranty: 50,000 miles
Max Speed: 118 mph (H Rated)
Load Range: XL
Load Index: 109 (2271 lbs)
Sizes Available: 15″, 16″, 17″, 18″. 20″

Ratings
This tire provides excellent off-road performance as well as benefits on regular roads. It will function flawlessly on both wet and dry surfaces. It is approved for winter circumstances because of the three-peak snowflake.
The vehicle is intended to maintain its exceptional grip in a variety of terrains while also lowering noise levels on highways. Stability and traction are maintained in all seasons thanks to the large tread blocks. Kenda Klever A/T2 KR628 is available in 40 various sizes, from 15 to 20 inches to meet industrial demands, with further size expansions.
This product's pricing is really reasonable when compared to the benefits it may provide to clients. According to the company's spokesperson, the Kenda 2nd generation provides top-notch performance in order to obtain the benefits package that clients demand. It's now proving its point.
Kenda Kenetica KR217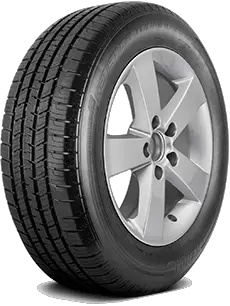 Specifications

Category: All Season
Warranty: 60,000 miles
Max Speed: 130 mph (H Rated)
Load Range: SL
Load Index: 82 (1047 lbs)
Sizes Available: 13″, 14″, 15″, 16″, 17″, 18″

Ratings

No rating yet
Kenda's 2nd gen touring all-season tire with the name KR217 is suited for drivers of later model touring automobiles. According to Kenda, this model blends pleasure and performance with increased wet and dry handling skills.
The KR217 was developed by Kenda's American Technical Center for a variety of weather conditions. It is less heavy-weight with lower noise levels while delivering good wet braking and year-round traction, even mild snow. In comparison to the popular KR17, Kenda offers dramatically improved performance at a comparable price.
Cost of Kenda Tires
Kenda Tires, as we've seen, sells tires at quite a low price. They're a terrific choice if you're trying to save money in a big way. You may well be able to alter all four tires for half the price of a major brand if you find the perfect bargain. 
However, please remember that you'll have to change them more frequently. Kenda tires, on the other hand, are a terrific choice if you're in a hurry.
Why Choose Kenda Tires?
Efficacy of Fuel
Kenda should be a go-to choice if you want to save money on petrol and tires. The Vezda and Kenetica have the lowest rolling resistance, making them perfect for long-distance driving.
As a matter of fact, some models such as the Kenda Klever A/T, R/T, and M/T have the heavies treat and consume the most fuel. You'll spend more money with these types since they're not meant for great distances as much as they are for maximum grip.
It is advisable to keep in mind that neither of these tires has any technology to minimize rolling resistance or fuel economy. They won't save you as much money on gas as some of the top brands, but you will save money on the products themselves.
Tread Life
Kenda tires have such a good tread life in general, especially taking into account their competitive pricing. You can generally get enough mileage out of them to make your purchase worthwhile.
Just bear in mind that some customers, particularly with the Kenda A/T, have reported inconsistent wear. Also, the sidewalls on the A/T and M/T might be delicate if you plan on doing severe off-roading with your tires. Gravel and sand are normally fine, but large boulders may provide an issue.
Q&As:
Are Kenda tires good?
Kenda tires are inexpensive, yet they outperform lesser-known tire manufacturers for about the same pricing segment. We have to admit that they are not as excellent as equivalent Continental or Michelin tire families, but they may give a superior wet and dry performance while maintaining reasonable wear characteristics.
Who makes Kenda tires?
These tires come from Kenda Rubber Industrial Company, a Taiwanese pneumatic tire producer founded in 1962, which has manufacturing sites in Taiwan, Mainland China, Vietnam, and Indonesia.
How long do Kenda tires last?
After reading dozens of reviews and consumer feedback, we believe Kenda tires offer an excellent tread life for their price. Depending on the tire, you may anticipate them to last anywhere from 40,000 to 50,000 miles.
Are Kenda tires noisy?
According to drivers who purchased the touring tire Vezda, it is smooth and secure to drive on. On the other hand, the Kenda Klever models are a touch noisy on the road; however, the Klever H/T is pretty quiet. Nonetheless, they do not receive a high rating in this area.
Wrapping Up
After reading this article and browsing the web for consumer feedback, we recommend these tires for those who are on a tight budget. They're inexpensive, adaptable, and have a solid track record of durability.