Pirelli Tires Review – Best Performance Rubbers
Last updated: August 29, 2023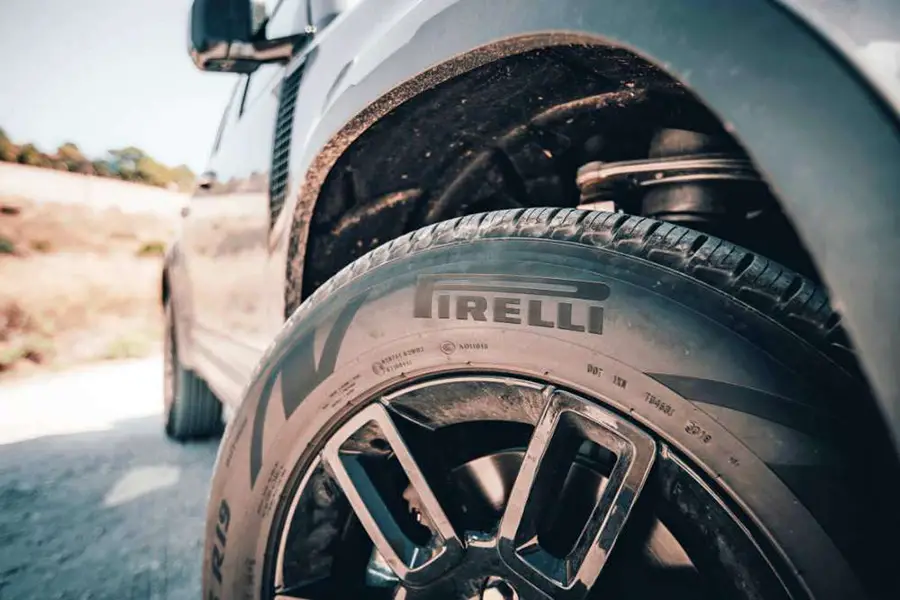 Overview Of Pirelli Tires 
Pirelli tires are popular among speed enthusiasts and owners of expensive automobiles. Products from this company are high-performance ones as well as a few noteworthy winter models. 
Check out our Pirelli tires review to have a grasp of the manufacturer and the rubbers' excellent features.
Pirelli Tires – About The Brand 
Pirelli was founded in 1872 in Milan, Italy and soon became one of the giants in the global tire industry.
Originally, Pirelli was named G.B. Pirelli & C, after its owner Giovanni Battista Pirelli, specializes in the production of rubber-based products. This brand was liquidated and renamed Pirelli & C for many different reasons, with its first factory in Milan.
Pirelli prepared materials and produced excellent goods for the entire vehicular industry between 1885 and 1894. However, not until 2010 did Pirelli Group focus solely on the tire production line.
After more than a century of ups and downs, Pirelli is now a sponsor for many racing teams, a symbol of the legendary F1 event, which few high-end tire companies can do.
Pirelli Tires – Outstanding Features
Pirelli is a global brand known for producing high-performance tires for a wide range of vehicle sectors. From huge trucks to luxury sedans and world-leading technology F1 cars, this brand does a great job of optimizing both efficiency and superb ride comfort for users.
Pirelli products use top-grade rubber, in combination with ingredients such as polymer and nanocomposite. These components help extend tire life and durability to an extremely high degree. 
Besides, this European manufacturer continuously researching up-to-date technology and rigorous testing processes contribute to near-perfect output quality. All of these elements make Pirelli's tire products an excellent choice. It's well worth the money!
The design of Pirelli tires is also very luxurious, emanating a robust appearance with twin steel belts strengthened by nylon cap plies. 
Pirelli Tires – Pros and Cons
Check out this quick review of the benefits and drawbacks of these tires to see if they meet your requirements. Keep reading!
Top 4 Pirelli Tire Reviews By Models
In this section, we'll go through the Pirelli Tires review in detail, as well as a tire drive test, to offer you a closer look at this model. The following three models stood out during the test:
1. Pirelli P Zero Nero All Season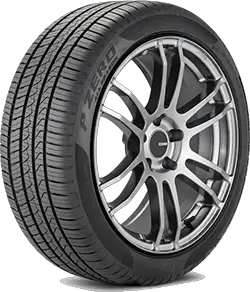 Pirelli's P Zero All Season is an ultra high-performance product. In partnership  with some of the largest names in the world's leading sports car manufacture, this Italian tire inherits the high technology of racing cars, allowing each vehicle to perform its full potential.
The latest series of P Zero tires has three most cutting-edge technological features: Seal Inside technology (self-healing), Run-Flat technology, and PNCS (noise suppression) technology. 
By combining these features with an asymmetrical spike design and silica-polymer substance, P Zero excels at braking performance and handling and steering control, especially in wet circumstances.
2. Pirelli Cinturato P7 – Best for Passenger Cars
The Cinturato P7 is a fantastic product line for luxury automobiles that offers responsive control for common city driving while guaranteeing safety and efficiency. 
In this model, the producer has solved several shortcomings of standard tires due to considerable research and development. The improvements include greater handling on wet roads, water skid scenarios, and lower overall rolling resistance.
This rubber comes in a variety of widths and wheel diameters ranging from 16 to 21 inches.
3. Pirelli Scorpion ATR – Best Truck Tire

If you're looking for an all-terrain tire to suit a pickup truck or SUV for extended excursions, the Pirelli Scorpion ATR is an option worth considering. You will be undoubtedly pleased with the strong resistance to damages and how it keeps traction in off-road circumstances, as well as the excellent braking and traction efficiency.
The manufacturer also has a large selection of tire sizes ranging from 15″ to 16″, 18″ to 20″, and 22″.
4. Pirelli Scorpion Verde: All Season SUV Tire
Pirelli Scorpion Verde Tires are high-performance tires designed for luxury SUVs and crossovers.
This tire line's strength has better traction and wet braking, as well as improved overall stability, even with large SUVs. The exceptional shoulder design and Silica substance help provide stability while remaining an extremely smooth drive.
Overall, Pirelli has provided people with a superior driving experience when compared to other products in the same price range. The product is the ideal blend of luxury in terms of appearance, brand, and amazing performance and efficiency.
Automotive Experts at World Tire Review
Hi everyone, I'm 
David
 (
Tireguy
). I believe that finding tires can lead to a lot of confusion and frustration for almost every driver. That's why I would like to bring my experiences and knowledges to develop World
Tire Review blog
, it will give people a deeper understanding of what choosing the right tire is really like!