Intro
Westlake tires are highly recommended in the car interior market because of their affordable price and good quality. You would probably want to know whether it suits your car or not.
Then, let us help you learn about Westlake Tire throughout this Westlake Tires Review! We will provide you with info on their models, features, cost, and other useful info.
Westlake Tires Overview
Westlake Tires are products from the Chinese-based corporation Hangzhou Zhongce Rubber Company which has been in the market for 60 years. The company also owns four other tire brands named Chao Yang, Goodride, Trazano, and Yartu. 
Based on the report, ZC Rubber is currently classified as China's largest tire maker, with a net value of $4 Billion.
In the US, it is imported and marketed by Tireco, Inc., a U.S. – based private brand marketer, and distribution company. This agency has long been known in the field of consumer products, especially in tires and wheel items.
With such a long and impressive history, customers assure that the ZC rubber has long developed the technique of producing high-quality, long-lasting tires that can endure the strongest pressure on the drive.
Why Should We Choose Westlake Tires?
Compared to US or EU tires, Chinese brands always win the race in terms of price. In the recent market, Westlake Tires are considered the top cheapest option, making it an ideal choice for new drivers. In our opinion, Westlake Tires does offer acceptable, worthy quality at such a low price. 
One of the big plus points for Westlake tires is its quietness. When you drive on the road with them, there won't be any significant noise. We feel so at ease and comfortable with this quietness. 
To add in, the tires did a really good job of eliminating vibrations on the road. There will be noise and crashes only when driving the car at the highest speed. 
What most people are concerned most about the tire is its safety. We can ensure that the tire is safe for normal commute purposes but do not forget to take care of it frequently like other tires. 
In short, Westlake tires are an ideal choice for those who drive old cars, have a tight budget for new tires, or have low to average commute demands.
As we mentioned before, you cannot expect the cheap tire to be as high quality as the premium choices. After a long term of using it, there will be much noise, it can be flattened easier, and you can feel sluggish on the drive – but that is the story after a long time of usage.
Westlake's most popular tire models
Westlake tires release many models in the market, but in this post, we will review the top 4 most popular tires of it now: Westlake SL369, RP18, SU318, and SA07.
Westlake SA07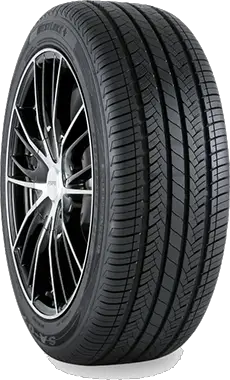 Specifications

Season: All-season
Warranty: No
Max Speed: 168 mph (W Rated)
Load Range: XL
Load Index: 84 (1102lbs)
Available Sizes: 16″, 17″, 18″, 19″, 20″, 22″

Ratings

No rating yet
Being a part of the sports cars' accessories collection, Westlake SA07 is an ideal choice for those who love smooth, fast, and groovy touring. What is also good about this model is the all-season capable feature, making it so versatile and comfortable.
On the center of the tire are four wide circumferential grooves and tread blocks, along with cross sipping, which improves the wet traction under various weather circumstances. To add in, the center rib is specially designed with a contact patch for extra stability and responsive handling.
Westlake SU318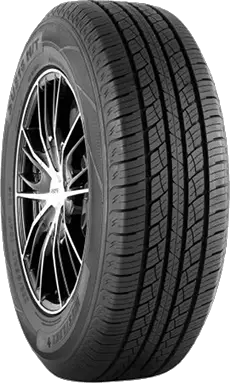 Specifications

Season: All-season
Warranty: 50,000 miles
Max Speed: 130 mph (H Rated)
Load Range: SL
Load Index: 96 (1565lbs)
Available Sizes: 15″, 16″, 17″, 18″, 19″, 20″, 22″

Ratings

No rating yet
Westlake SU318 is specially designed for multi-season driving purposes. That being said, it contains a premium, studless design, providing excellent all-season traction with lateral sipping. Particularly, the tire is made with four circumferential grooves, promoting a more aggressive, firm grip.
The noise reduction feature is also good enough considering the price. Advanced CAD designed block helps minimize road-noise, providing a quiet and comfortable ride. Under cool weather such as winter, the SW618 can still perform steadily as typical.
Westlake RP18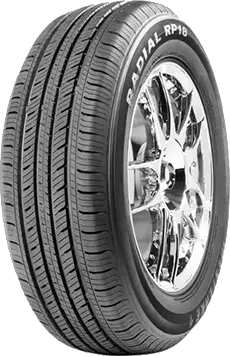 Specifications

Season: All-season
Warranty: No
Max Speed: 118 mph (T Rated)
Load Range: SL
Load Index: 79 (963lbs)
Available Sizes: 13″, 14″, 15″, 16″

Ratings

No rating yet
Introduced as a premium quality model of Westlake, Westlake RP18 never dissatisfied its customers for the stable and strong performance on the road. No matter how heavy your car or the heavy load is, the tire can handle it well.
The manufacturer also adds the new circumferential V-grooves to the corner of the tire, making it water drainage, steering responsive and stable handling.
Another point that makes RP18 an "ace" among its competitors is the symmetric tread design. Thanks to that, your car can have flexible rotations which support prolonged tread wear. 
Westlake SL369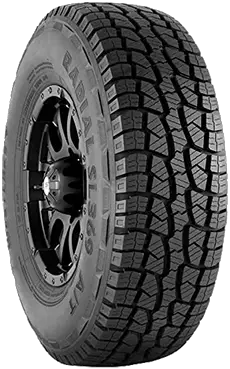 Specifications

Season: All Terrain
Warranty: No
Max Speed: 112 mph (S Rated)
Load Range: XL
Load Index: 108 (2205lbs)
Available Sizes: 15″, 16″, 17″, 18″, 20″

Ratings

No rating yet
Westlake SL369 is loved for its versatility – it can be used (and well-adapted) for all seasons, weather conditions, and paved roads. Whatever vehicles you use, the tire can guarantee a smooth ride and safe handling.
In terms of design, the SL369 is made with strong tread ribs, enhancing braking response. Additionally, the pitch tread can reduce noise effectively, making your drive as comfortable as ever.
Cost of Westlake tires
| | |
| --- | --- |
| Name | Price (from) |
| Westlake SA07 215/45ZR17 91W Passenger Tire | $83.96 |
| Westlake SU318 H/T 225/65R17 102T A/S All-Season Tire | $106.71 |
| Westlake RP18 205/55R16 91V Passenger Tire | $74.26 |
| Westlake SL369 LT285/75R16 126Q E Tire | $168.98 |
Westlake Tires review by consumer
"I've worked in tire shops for years so I know tires. Currently working at a dealership which sells mostly high end stuff, and not really good prices. I shopped Amazon and Tirerack looking for a new pair for my car, and these Westlakes from Amazon were by far the best deal.

They have a standard 5-rib all-season tread. They balanced out nicely, they're smooth and quiet on the road, and they handle very well. Even on snow and ice they were decent (though I've been driving all-seasons on snow and ice for years). By the DOT codes they were 11 months old when I got them, which is good. No complaints at all, and I don't think any tires at twice the price would be noticeably better.

Except maybe treadwear. But I drive about 6,000 miles a year, so I don't need a high mileage tire. These should easily last me 5 years though, which is about when tires should be replaced whether the tread is worn out or not"

Daniel X Rey via Amazon – Westlake SA07
"I really kinda liked these tires for the most part. Seemed grippy, and well rounded. But out of no where, I got an inner sidewall tear. I'm absolutely clueless as to what could have caused it, and looked over the location where it happened very carefully. I'm at a complete less…

I'm only had them on my car for a month, and they still have excellent tread.

I'd say they have really weak sidewalls though, as nothing in the vicinity should have been able to cause the tear in the sidewall as it did."

Byron F via Amazon
FAQs
Are Westlake tires good?
In our opinion, it depends on the case. If you own an old car and have a low budget for changing new tires, then you can consider buying Westlake tires. We do not say that the Westlake tires are low quality, but it is obviously not top-tier quality. 
Based on our experience, we hardly experience any issue with the tire causing much noise when driving. In case you have a light truck, you can still use Westlake tires. ZC Rubber has been in the industry for half a decade, so they can manufacture the products that can handle the heaviest loads like trucks – you don't need to worry about that.
Who makes Westlake tires?
Westlake tires are a brand under ZC Rubber – the largest tire maker in China. Founded in the 1950s, the company has gone through 60 years of operating and is still at its peak. 
Most of the tires under ZC Rubber are made in China and Thailand, but mostly in mainland China. After manufacturing, they were exported to other countries to optimize the cost. Tireco, Inc is the company responsible for marketing the tire in the US.
Are Westlake tires made in the USA?
No, they are not. Westlake tires are manufactured mostly in China and Thailand. The head corporation – Zhongce Rubber Group co. LTD produces most of its products in mainland China, then exports them to the USA for better budgeting purposes.
However, this does not determine the true quality of Westlake tires. Even though they are not made in the USA with the US standard, the Westlake tires have been in the industry for nearly 30 years. They successfully passed the test of time.
Final thoughts
After reading this Westlake tires review, you surely gasp all the useful info about this product. With the information given above, we hope you make the best purchase and decide whether you should make a purchase or not.
In our opinion, they are definitely worth buying because of their versatility and affordable price. What do you think?