Last updated: November 28, 2023
BFGoodrich has been well-known for being the leading company in making unique radial tires! Find out more about the brand in our BFGoodrich review today!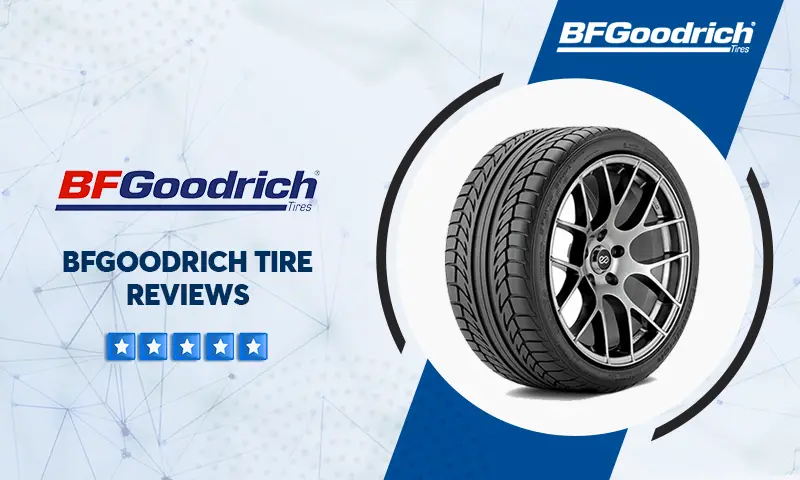 BFGoodrich is an American tire company founded by Benjamin Franklin Goodrich in 1870, known initially as the B.F. Goodrich Company. 
In those very first days, the company focused on manufacturing rubberized hoses and belts. As the business expanded, it started to provide pneumatic bike tires and automobile tires later on. The brand was considered the first one in the US to manufacture car tires. 
However, the whole business was sold to Michelin's French tire maker in 1988.
BFGoodrich Tire Reviews
According to many BFGoodrich reviews, the brand was well-known for making high-quality tires, from pneumatic tires to radial tires. With its in-depth knowledge of on and off-road racing, the brand has been the sole supplier of tires in various racing competitions such as Indy 500, World Rally Championship, Dakar Rally, etc. 
It's also a trusted brand with high BFGoodrich tire ratings from many automobile manufacturers when offering the perfect tires for different car categories, including passenger cars, trucks, SUVs, and large commercial vehicles.
Tires from BFGoodrich are not solely based on the company's experiment of tires in different environments but also the users' experience. 
With such positive recognition, some prominent features are worth your attention. Bfgoodrich has been excellent at making their tires the most durable radial construction that comes in all sizes.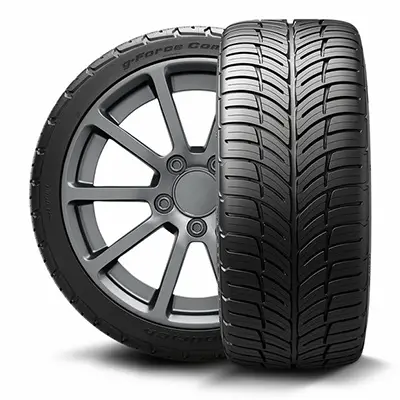 BfGoodrich tire impresses users with its traction range from B to AA grade, offering excellent control on wet surfaces. The tires' tread pattern varies in each specific product, making it suitable to maintain stable traction on many road surfaces. 
Treadwear
Moreover, this brand's average treadwear number is available in various sizes, ranging from 40 to 740, guaranteeing users' long-term usage. 
Temperature
These tires are also equipped with outstanding resistance to heat with only A and B grades. 
Handling
Combining all these features above, the manufacturer brings you high-performance tires that ensure excellent handling to enjoy your ride no matter what kind of road you are on!
Fuel
Depending on the specific type of BFGoodrich tires, you will have the most fuel-saving tire possible. 
Consumer Reviews by BFGoodrich Tire Model
| | |
| --- | --- |
| Extreme Performance Summer | Performance All-Season |
| g-Force Rival | Radial T/A |
| g-Force Rival S 1.5 | Radial T/A Spec |
| – | – |
| Ultra High Performance Summer | Grand Touring All-Season |
| g-Force Sport COMP-2 | Advantage T/A |
| – | Advantage T/A Sport (H- or V-Speed Rated) |
| Ultra High Performance All-Season | |
| g-Force COMP-2 A/S | Racetrack & Autocross Only |
| g-Force COMP-2 A/S PLUS | g-Force R1 |
| | g-Force R1 S |
| Standard Touring All-Season | |
| Advantage T/A Sport (T-Speed Rated) | |
| Traction T/A | |
LIGHT TRUCK/SUV TIRE REVIEWS
| | |
| --- | --- |
| Crossover/SUV Touring All-Season | On-/Off-Road All-Terrain |
| Advantage T/A Sport LT | All-Terrain T/A KO2 |
| Advantage T/A Sport | Rugged Trail T/A (1,157) |
| – | – |
| Ultra High Performance Summer | Off-Road Maximum Traction |
| g-Force Sport COMP-2 | Krawler T/A KX (8) |
| – | Mud-Terrain T/A KM2 (280) |
| | Mud-Terrain T/A KM3 (25) |
| | – |
| | On-/Off-Road Commercial Traction |
| | Commercial T/A Traction (57) |
Should You Buy BFGoodrich Tires?
As an avid driver and expert in this field, I have experimented with different tire lines from various brands. Today, I am here to give you a detailed BFGoodrich review to decide whether this brand is a good fit for your vehicle or not. 
From most BFGoodrich tire reviews, this is an affordable brand specializing in high-quality tires with excellent quality. 
The manufacturer produces the tread in various patterns and designs for conquering both on-road and off-road challenges, especially in wet and snowy weather. 
Its unique radial tires – the innovation which makes its name in the field – help enhance corner stability to provide drivers with excellent traction on the go. However, some lines of the brand are not so great at handling rocky and rough surfaces.
You can also rely on the product's handling as most of BFGoodrich's tires are made for high-speed activities. For that reason, its handling capabilities keep improving to maximize its grip on different terrains. With such an impressive grip, these tires also help you save much of the fuel for its smoothly and stably rolling on every road you take.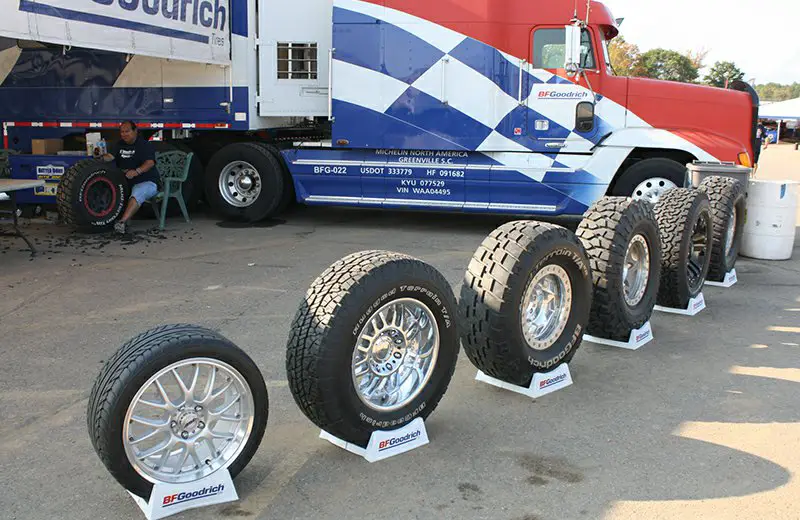 However, most of the products encounter the same tire wear issues. The tire wear quality will gradually decline over time, making it a nuisance in noise and vibration. 
Quiet and smooth as it sounds at first, this brand's tire can create ugly sounds and annoying vibrations as time goes by. The same problem will also happen with traction. 
As the rubber material wears out, the tire loses its stability when being on the road. The limited choices of warranty and performance options offered by the brand are also a disadvantage compared to other brands I have tested over time.
There are often two performance options for each riding purpose and only nine specific products from the brand coming with a tread-life warranty.
BFGoodrich is competitively offered at an above-average mileage cost on the tread-warranties; its tread-life warranty choices and declining tire quality over time are the two main issues most users encounter.
Automotive Experts at World Tire Review
Hi everyone, I'm 
David
 (
Tireguy
). I believe that finding tires can lead to a lot of confusion and frustration for almost every driver. That's why I would like to bring my experiences and knowledges to develop World
Tire Review blog
, it will give people a deeper understanding of what choosing the right tire is really like!