By now, you have probably realized that impacts from road surfaces never go easy on your drive. All the unevenness, potholes, and sharp debris are sitting there, waiting to wear out your tires bit by bit. 
Aside from the big guys like Pirelli and Michelin, few can confidently say what they make last for years against such a beating. But this is where the tricky part begins. 
These tiremakers are at the top. They have been leading innovators for so long; even the fastidious motorsport circle couldn't resist their charm. Figuring out which one between Pirelli vs Michelin is more to your taste would take more time than you can afford.
Pirelli Vs Michelin – An Overview
Michelin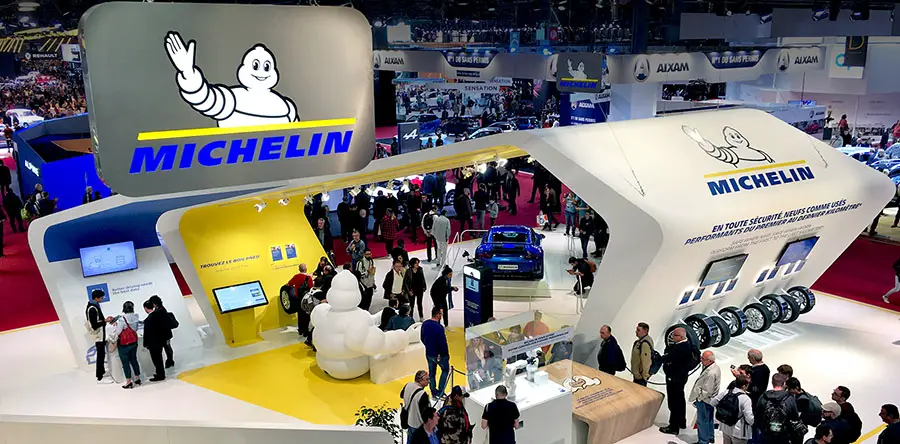 Michelin was founded by the French brothers Édouard and André Michelin in 1889. It soon became renowned after the inception of removable pneumatic tires. 
No longer having to remove the whole wheel to replace one tire, traveling stopped being a pain. And the tire industry stepped towards a new age.  
Over the next century, novel ideas from Pirelli have vastly reduced traveling concerns. The run-flat tire it launched in 1934 to safeguard the car from blowouts was deemed a fine solution for this major traveling threat at the time.
And the radial tire we have today? How surprising, it was a modification of the technology Michelin used to achieve high-speed performance with less fuel consumption in 1952!
Michelin's dedication to enhancing customers' mobility has earned them a place among the five most popular tire companies after decades of operating. 
Their catalog now spans across summer tires, winter tires, and other racing-only varieties. Perhaps this diversity explains how it has built strong customer bases in at least 150 countries.
Pirelli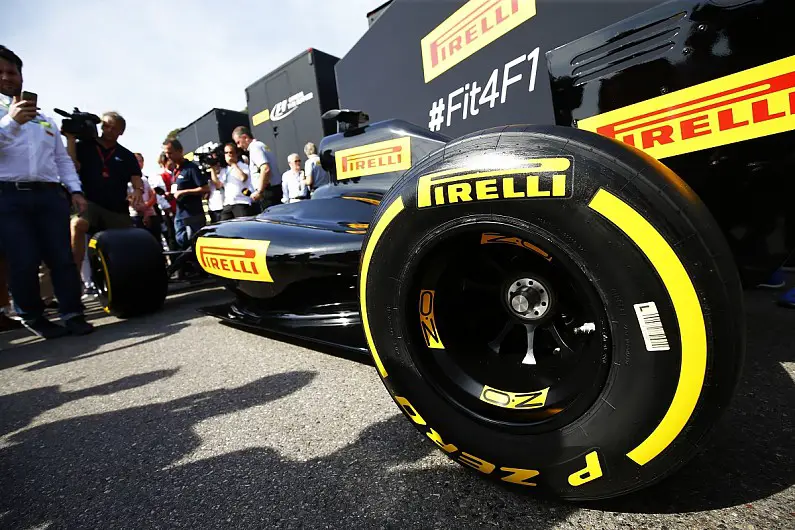 If the main focus of this Michelin and Pirelli showdown is the length of their operation, Pirelli will take the lead for sure. 
The company started putting quality tires into production in 1872. Their cutting-edge technology was ahead of its time, easily addressing all specific mobility needs. And the customers kept coming back for that.
On a basic level, what you may find from Pirelli is at par with the choices from Michelin. Their quality holds no noticeable in-the-face differences. Their performance tires are recommended by most suppliers for rough road conditions. 
The line between them is, in fact, drawn by what their product ranges mostly consist of. Michelin aims to be an innovator in almost all aspects of tire construction, yet Pirelli shifts its attention to the racing world.
This priority resulted from Pirelli's success in inventing radial racing tires. Their smaller sidewalls allowed a more reliable grip when cornering at full speed. The overall movement of the cars themselves faced almost no limit. 
Old-time races used massive cross-ply tires that added weight and held back their performance, so these were a big help.
Since then, Pirelli has focussed its business on the sports cars segment. It's currently the tire supplier for the Formula 1 championship. This fact serves as the clearest proof of the company's reliability and how well-liked its product lineup is.
Pirelli Or Michelin – Prices And Features Comparison 
Vibration Absorption (Noise Reduction)
The term "cavity noise" describes what you hear and feel when passing by unevenness on the road surface. 
Your tires are air-filled. When it vibrates upon contact, there'll be an irritating sound coming from inside the vehicle – an obvious disturbance to the drive comfort. Pirelli and Michelin incorporate exclusive technology into their tires as a preventive measure.
Pirelli labels its technology the most obvious way, Pirelli Noise Cancellation System. It developed special open-cell polyurethane sponges for this purpose and lined them in the tires' core. The noises from the compressed air might still spread through your vehicle but will drop by 25% as the vibration is now absorbed.
Michelin also uses custom-made polyurethane foam to lower the cavity noise inside your vehicle. The brand website states that the buzzing as the vibration spreads goes down by no more than 20%. Our personal test, however, shows that it doesn't fall behind Pirelli by a long shot.
Safety Enhancement
A puncture in your tires can land you in a worse scenario than being stranded somewhere far from home – imagine it happening on the highway. These reputable tire brands develop handy solutions for the drivers constantly dreading that. 
First, we want to talk about their self-seal tires. 
Pirelli keeps you safe on the road by outfitting their tires with a sealing mastic that sits right behind the tread pattern. The convenience in placement allows it to fill the blowout in time, preventing your tires' air pressure from dropping. It works fast; you may not realize the holes have been there.
The sealing layer from Michelin is a product of natural rubber. Saving you from the risks of a flat tire aside, it also makes what vehicles you roll on remain eco-friendly. All objects under 6mm have little chance to delay your trip with a savage hole once these tires are in place. And, yes, no standard tire feature is compromised in the process.
Another technology from both the tire companies worth looking into is Run-Flat. Instead of closing the rip right from the start, it continues providing reliable handling even if the air is no longer inside. You can thank the special structure in the sidewalls for that. 
Similar to most run-flat tires, they can support the car for another 80 miles. But the various researches by the brands did increase their drive comfort (most tires of this kind run on stiffer sidewalls). 
Pirelli's offerings win by a hair, though. They ask for little compromise but keep the ride pleasant the way traditional tires do.
Long-Lasting Construction
It would be remiss not to mention how the tires are made in this Pirelli tires vs Michelin comparison. As reputable tire brands, what they utilize in their production line has all drivers' approval.
Pirelli constructs its tires from quality rubber compounds for them to roll as well on dry surfaces as they do in wet conditions. We are talking about high-silica content, carbon black rubber, low oil, and more. These materials produce decent traction even on rough and slippery surfaces when aided by the clever tread pattern.
The brand focuses on the internal build of its tires to make sure they last for years on end. Featuring double steel belts enhanced with nylon cap plies, these tires hardly disappoint in terms of stability. 
You should know that some of its premium tires are designed with 700-rating tread wear. The usual level falls around 100 or so, indicating that Pirelli's tires might take seven times longer to wear out.
Michelin uses a broader selection of materials since it has an extensive portfolio. Its tires might be made and reinforced with over 200 different substances to surrender to no rough terrain. 
As there can be five layers to the majority of the Michelin tire series, rest assured that they all have a place to fit into. 
In case you want a closer look, a proper product from Michelin comes with natural rubber as the core. Then there are the metallic and textile reinforcement cables to keep the tire in shape while adding more to its rigidity. 
Carbon black and silica join as reinforcing agents. Then synthetic rubber – the backbone of its outstanding tread – wraps the entire tire. In the final phase, some chemical agents go into the mix to boost certain specific features like rolling resistance or high grip. 
There are also shoulder blocks and stronger sidewalls as protection against road debris.
Michelin's efforts have surely paid off. The treadwear rating on a few of their premium tires goes beyond 800.
Weather-Handling Capabilities
Michelin and Pirelli give us innovative tires that function in all real-world conditions. 
Buy something suitable for your traveling conditions, and neither the temperature nor the roads may raise a concern. The tires' properties will kick in for all your needs of wet braking, wet grip, or traction on snow. The same goes for dry surfaces.
That said, Pirelli still comes out on top this round. Its traction rating, for the most part, reaches the golden standard of A and even crosses to AA in many models. Tires with an AA rating for this aspect are not common in Michelin's case.
Prices And Warranties
Pirelli backs its service up with four warranties to ensure that nothing could go wrong after its tires reach the hands of consumers. These include a 6-year material and craftsmanship warranty, a limited tread life warranty, and a 30-day customer satisfaction guarantee like any other company.
If what you purchase is already in poor shape in less than one year after unpacking, the company is willing to provide a free replacement. Also, there's road hazard coverage when you choose a model from the Run-Flat series or one engineered with noise-canceling technology.
The warranties on Michelin's side don't have that level of detail. But it adds an additional month to the money-back guarantee, and you'll get a three-year roadside assistance service as a bonus. 
Its materials and workmanship warranty is no different from what Pirelli includes in its services, which is a plus by all means.
For all the enhancing features the brands throw into their tire construction, it's no surprise that their prices are on the higher end. No model from Michelin or Pirelli costs less than $100. However, many of Pirelli's passenger-car tires are below $200, so they might appeal more.
Tire Categories
Pirelli

Cinturato tires: Pirelli's grand-touring tires with decent dry and wet traction. Snow isn't an exception, and the comfort factor remains consistent on all occasions.
Featured Tire: Pirelli Cinturato P7 All Season Plus II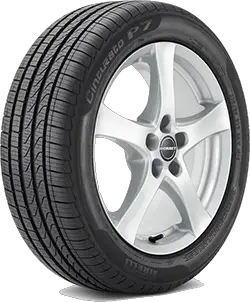 Specifications

Size Available: 225/60R17
Speed Rating: V
Mileage Warranty: 70.000 miles
Rim Width: 6-8"
Overall Diameter: 27.64"
Tread Depth:10/32"
Max Load Capacity: 1709lbs
Revs Per Mile: 752 lbs
Max Inflation Pressure: 51 psi

Ratings
---
P-zero tires: These high-performance tires easily meet your expectation for a high cornering grip. Their tread compounds are designed for summer and dry roads for the most part, though.
Featured Tire: Pirelli P Zero All Season Plus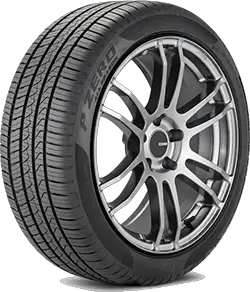 Key Feature
Great traction and handling
Comfortable riding experience
Tire Size
17″, 18″, 19″, and 20″.
Price Range
$164.00 to $255.50
Ratings
Scorpion Verde: Tires from this lineup are a great fit for crossover, trucks, and SUVs. They come with multiple functions to maximize the overall handling and consist of models that work for all terrains.
---
Featured Tire: Pirelli Scorpion Verde All Season Plus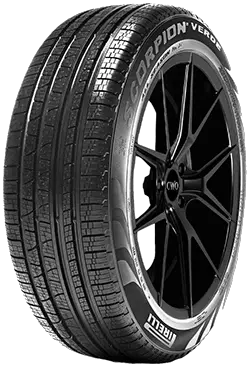 Specifications

Sizes Available: 16" to 22"
Speed Rating: Q, H, V, W, Y
Mileage Warranty: 65000 mile
Rim Width Range: 5.5" to 11"
Overall Diameter: 27.2" to 32.15"
Revs Per Mile: 647 to 764
Max Load Capacity: 1,764 lbs
Tread Depth: 11/32"
Max Inflation Pressure: 50 psi

Ratings
---
View more Pirelli tire reviews at here
Michelin

Defender: These Michelin tires have the necessary functions to accompany SUVs, trucks, and trucks on long journeys. This is thanks to their touring design that makes for safer traction and more comfort.
Featured Tire: Michelin Defender T + H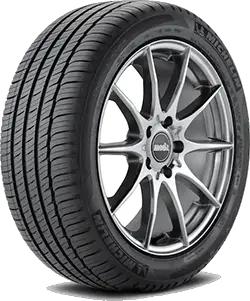 Specifications

Season: All Season
Size: 16″ to 20″
Construction: Radial
Speed Index: H & W
Mileage Warranty: 55,000 miles

Ratings
Primacy: These are intended for vehicles on the compact side like cars, sedans, or minivans. Their performance on the highway is outstanding. And their high levels of traction will keep you safe even when the weather doesn't seem promising.
---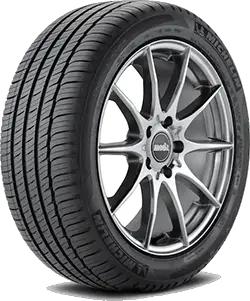 Specifications

Season: All Season
Size: 16″ to 20″
Construction: Radial
Speed Index: H & W
Mileage Warranty: 55,000 miles

Ratings
---
Pilot Sport: A constant rival of Pirelli's P-Zero with excellent traction. These tires cover plenty of terrains and belong to the high-performance category. 
Featured Tire: Michelin Pilot Sport AS 3+
Key Feature
Michelin's Helio+ Technology
Extreme Silica Technology i
Ultimate all-season wet grip
Tire Size
16″, 17″, 18″, 19″, 20″, 21″, 22″
Price Range
$128.22 – $362.47
Ratings
---
Latitude, Alpin, and CrossClimate: Michelin's special weathered tire lineups. They can pass through snow and ice with little issue.
Featured Tire: Michelin CrossClimate2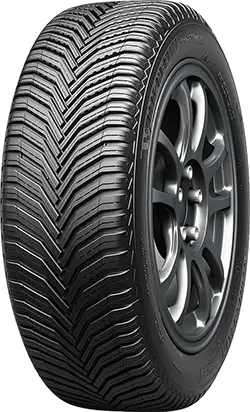 Key Feature
Exceptional traction in severe snow conditions
Directional tread pattern
V-Formation tread design
3D SipeLock technology
Tire Size
16″, 17″, 18″, 19″ and 20″.
Price Range
$147.99 to $278.99
Ratings
---
See more Michelin tire reviews at here
Pirelli and Michelin are also reliable suppliers of motorcycle and commercial tires. In case you wonder, they serve a wide range of models and will definitely have something that suits your demands. 
Conclusion
Are Pirelli tires better than Michelin? We don't think it's possible to give a verdict, as their tire performance resembles each other in so many ways. 
Their limits are far and in between, and the two brands compete directly to grant us a safe and comfortable ride. We think it's only right for you to be the judge between Pirelli and Michelin, so use your preference as guidance.
Pirelli should be within most price ranges. If you want a taste of premium tire functions but dread thinning your wallet, give it a go first.
You might also like: Top 10 tire brands in 2022