Uniroyal Tires Review: Explore One Of The Best Tires In The World
Last updated: August 29, 2023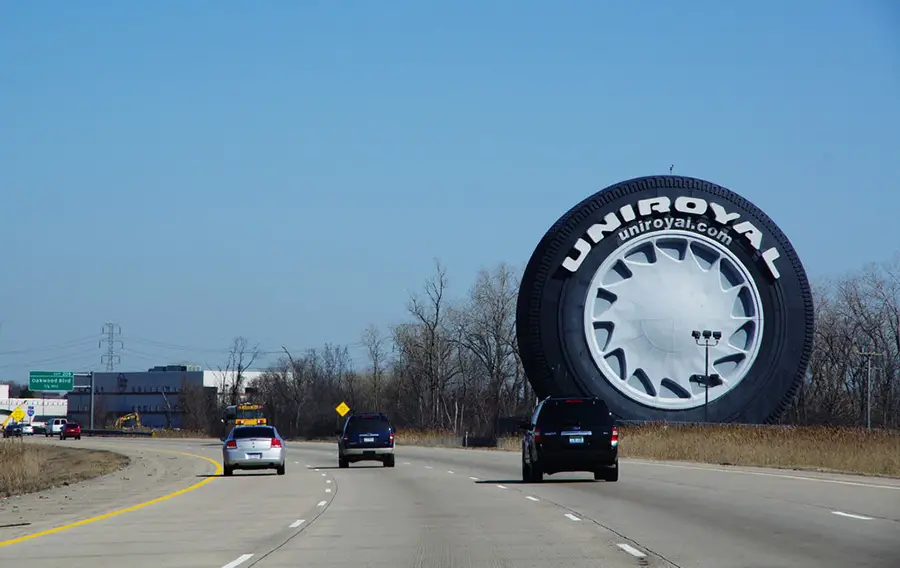 Introduction
Uniroyal has become well-known for its high-quality tires with more than 120-year experience in this industry. But are Uniroyal tires that good? Our Uniroyal tires review has all detailed information you are searching for!
About Uniroyal
The company is currently under the control of Michelin and Continental, two of the biggest names in this industry. Michelin is responsible for Uniroyal's operation in North America, while Continental controls the company in other areas.
Uniroyal Tires Features
Range
Uniroyal has various tires for different types of vehicles, for example, SUVs, minivans, sedans, or large commercial vehicles. All tires have various sizes and specs; hence, you will get the most suitable models for your vehicles.
Fuel Efficiency
As for fuel efficiency, Uniroyal tires don't have any superior technologies that serve the purpose of reducing fuel. Nevertheless, compared to other normal tires available on the market, these tires would not cost you much fuel.
Durability
Since Uniroyal uses twin steel belts and nylon caps for the internal construction of the tires, their tires are very tough and durable. Uniroyal tires would also be able to perform excellently at high speeds thanks to their strong tread compounds.
Handling
No matter if it's raining or sunny, a set of Uniroyal tires with good traction and smooth handling will always be the best choice for your car. With the wide circumferential feature, these tires could enhance wet traction.
Top 3 Uniroyal Brand Models
1. Uniroyal Tiger Paw GTZ All Season 2
The Uniroyal Tiger Paw GTZ has a SiO2 rubber and a tread pattern with a claw design, which will guarantee that you have great traction while driving on dry and wet pathways. 
Furthermore, this tire also absorbs shock and vibration very well, thanks to the steel belt feature.
The dura shield construction technology featured in this tire will give you the most comfortable ride on any road, no matter if you are driving on the city's streets or the highway.
Pros:
Smooth riding

Good traction
Cons:
2. Uniroyal Laredo Cross Country Tour

As for the Laredo Cross Country ones, driving on these tires is such a wonderful experience. Like its name, this type of tire will give you the utmost experience whether you are driving on wet or dry roads. 
With its accelerator, the Laredo Cross Country tire also provides hydroplaning resistance.
However, if you usually have to drive in snowy weather, this type of drive might not be the most suitable one for you. It can adapt well to light snow, but it will not perform well in thicker or heavier snow.
Pros:
Most suitable with trucks and SUVs

Comfortable riding
Cons:
3. Uniroyal AllSeasonExpert 2

If you want a versatile tire that can fit many purposes of use, the Uniroyal AllSeasonExpert 2 might be the all-rounder you are looking for. The tire enhances safe driving on wet roads, as it features a tread pattern and shark-skin technology that will safeguard you against aquaplaning.
The pattern of the tire was also designed to be well-performed in both snowy and dry weather. The diversity in size and shape of blocks on the tire's surface helps compress snow better and boost braking performance, which will be suitable for driving on dry roads or snow.
As this tire also has great wet grip performance, drivers can brake at shorter distances on slippery roads, ensuring safe driving in rainy weather. For people who don't want to spend much on fuel, the Uniroyal AllSeasonExpert 2 will be the best fit for its high fuel efficiency – only about 20% of total fuel consumption on the car.
The product is also super eco-friendly, as the tire will lower the CO2 emissions of your car. So if you are living in a city, these tires might be on your must-have list. The tire is even designed for minimal noise during driving, so it will also fit well in a quiet neighborhood.
Pros:
Excellent traction

Aquaplaning resistance

Good steering and handling response
Cons:
Not well-performed on snow
Uniroyal is one of the best tire manufacturers lately; thus, their products will not be likely to let you down. 
It is your turn now to purchase some Uniroyal tires and start a brand new journey!
Automotive Experts at World Tire Review
Hi everyone, I'm 
David
 (
Tireguy
). I believe that finding tires can lead to a lot of confusion and frustration for almost every driver. That's why I would like to bring my experiences and knowledges to develop World
Tire Review blog
, it will give people a deeper understanding of what choosing the right tire is really like!