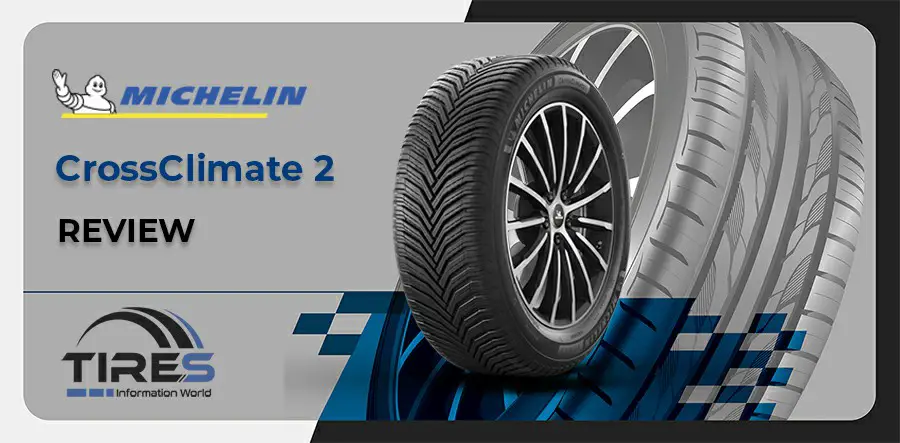 Our review gives you the most relevant information about the outstanding Michelin CrossClimate 2. You also get an unbiased review of its performance throughout our small test. Let's get started! 
Overview Of Michelin CrossClimate 2
It's best to grasp all of the fundamental information about this tire's brand and features first. Let's take a look!
The Michelin Group
The image of Michelin Man Mascot stays on top of customers' minds about the best tire brand for automobiles. This French multinational tire manufacturing company dates back to 1889. Over time, it has asserted its leading position in providing excellent grade rubber tires.
Their innovation in manufacturing tires goes beyond automotive, space shuttles, motorcycles, cycles fields. It supplies the market with radial tires, pneurail tires, and removable tires. Their outstanding creations are the Michelin All-Season Defender, the Michelin Agilis Commercial Tire, and The Michelin Premier LTX Highway Tire. 
Michelin CrossClimate 2 is one of its innovative products knocking out normal all-season tires. This exceptional tire is built with excellent features with enhanced capabilities to outperform in all kinds of weather conditions. Keep reading to know more! 
Michelin CrossClimate 2 Features
In the grand-touring all-season tire of Michelin, Crossclimate 2 has the most innovative tire technology and superb features. Car lovers lauded it for refining the all-season tire category. 
Unlike normal all-season tires, this rubber can handle any climate condition, typically sacrifice dry handling to get better snow traction. The French tire manufacturer pushed the boundaries of possibility in delivering multiple performance attributes: dry, wet, snow. 
Michelin's CrossClimate 2 utilizes the thermal-adaptive tread compound as the most distinguishing attribute to deliver excellent traction performance. The rubber compound is not too soft once driving on the dry and warm roads. Additionally, it doesn't become too hard in wintry conditions, which provides a firm grip on any road. 
Silica is a modern fuel-saving tread element that lowers rolling resistance and expands tread longevity. The manufacturer uses a high level of this element to reinforce the tread compound.
Meanwhile, the revolutionary tread pattern design features V Ramp chamfers. The built-in steep angles enhance the hydroplaning resistance without the existence of circumferential grooves. This grooveless pattern even outs the load force to reduce tread wear while still providing more biting edges for snow traction. 
It will be a shortcoming to skip the unique 3D SipeLock Technology integrated into the tread. This advanced technology provides hundreds of biting edges, allowing the treads to flex without sacrificing tread-block stability. It significantly improves traction and grip on different kinds of surfaces.
In terms of noise, the tire producer uses the PIANO Noise Reduction Tuning Technology, which increases tread element geometry and timing variation to tune out airborne noise efficiently. 
Ultimately, CrossClimate 2 is 3PMSF-rated, a legally proven certificate for outstanding longitudinal traction on snow. 
Pros & Cons
Tire Drive Test
To give you a closer look at this model, in this part, we will go into details of Michelin CrossClimate 2 through a tire drive test. 
In our drive of a 5.0-mile loop, we drive on the highway, county roads, pass to new concrete and patched asphalt. The test provides us with various chances to experience how it enhances smooth driving and the noise it causes. 
At turning corners, the CrossClimate 2 got a relatively fast lap and light steering. In mid-corner understeer, steering is barely noticeable. 
In the wet track testing, the tire proves itself as the best-wet performer. The superior traction and the shortest braking distances perform consistently and safely, which makes us extremely satisfied. 
In the test, we haven't tried driving on the snow or ice. However, we still put our faith in its capability in giving a ton of acceleration traction and managing to drive safely. Still, if you live in very harsh wintry conditions, you should replace this with a set of truly winter tires. 
Despite these drawbacks, all of the mentioned features are enough to make Michelin CrossClimate 2 undoubtedly worth investing in!
Competitors & Alternatives
| | |
| --- | --- |
| Treadlife Warranty: | 6 Years / 60,000 Miles  Half mileage for rear if different size than front |
| Uniformity Warranty: | 1 Year / first 2/32″ of wear |
| Workmanship & Materials Warranty: | 6 Years / Free replacement first year, 2/32″ or 25% of wear, then prorated until 2/32″ remaining depth |
| Manufacturer's Road Hazard Warranty: | None |
| Manufacturer Special Warranty: | 60-day satisfaction (1), 3-yr flat changing |
| 16 | | 17 | |
| --- | --- | --- | --- |
| 205/55R16 | 215/55R16 | 215/45R17 | 225/60R17 |
| 205/60R16 | 215/60R16 | 215/50R17 | 225/65R17 |
| 205/65R16 | | 215/55R17 | 235/50R17 |
| | | 225/45R17 | 235/60R17 |
| | | 225/50R17 | 235/65R17 |
| | | 225/55R17 | |
| 18 | | 19 | |
| --- | --- | --- | --- |
| 215/50R18 | 235/55R18 | 225/55R19 | 235/55R19 |
| 225/45R18 | 235/60R18 | 235/40R19 | 245/45R19 |
| 225/50R18 | 235/65R18 | 235/45R19 | 245/55R19 |
| 225/55R18 | 245/45R18 | 235/50R19 | |
| 225/60R18 | 245/55R18 | | |
| 235/45R18 | 245/60R18 | | |
| 235/50R18 | | | |
| 20 | | | |
| --- | --- | --- | --- |
| 235/45R20 | 245/45R20 | | |
| 235/55R20 | 245/50R20 | | |
CrossClimate 2 prices range approximately from  ‎$147.99 to $278.99 (Simple Tire)
Michelin CrossClimate 2 – Compare Prices
We found 6 online tire retailers selling Michelin CrossClimate 2. Refer to the details below to get the best price:
Michelin CrossClimate 2
PRICE
SOLD BY
 

$147.99

Offers

$147.99

Offers

Offers

Offers
CrossClimate 2 Ratings By Consumer