The best tire brands can provide a wide range of product of high quality so that you can rest assured to buy their products. But today's market is full of names, probably making you confused when choosing as you do not know which ones are great. 
To help you out in this issue, we have compiled a list of the best tire companies below for your consideration.
Top 10 Best Tire Brands & Ranking
#1. Michelin

You cannot miss Michelin tires. Michelin is a famous French tire business established in 1889. 
This tire brand gained wide popularity for offering the best tire in the world for automobiles with premium rubber to ensure the safety of your vehicles.
Along with cars, Michelin also produces tires for motorbikes, bicycles, and even space shuttles. It also sports a vast network of retailers nationwide so that you can find its tires easily. 
On top of that, they also provide tires for the top speed record of 62 miles/hour in a car. If you have HRE 3-piece wheels or BMWs, you will probably purchase Michelin tires. This brand also provides over one type of tire designed for winter.
But we have to say, the price of its tires is not affordable compared to other products.
#2. Goodyear

The next Tire brand is Goodyear, an American tire company. This multinational brand was founded in 1898 and has become one of the best tires in the United States. The company manufactures a wide range of tires with high performance.
They deliver the best quality tires for cars, motorcycles, trucks, SUVs, race cars, farm equipment, and even aircraft. It has ranked fourth among the top-ranking tire brands in the world by 2017. 
Many evaluate that the tires of this brand are pretty durable and able to handle more than 200 MPH speed. Notably, you can find its exclusive Standalone Goodyear tire shops nationwide to buy its tires.
Nevertheless, the tires of this brand come at a high price compared to others. Besides, this tire brand only offers several models for fair wet conditions.
#3. Continental
For Continental. This company was founded in 1871 to deliver one of the best tires for high-end automobiles like BMW and Mercedes.
It is committed to providing high-quality tires for vehicles, including motorcycles and passenger cars. The company has gradually gained popularity thanks to the high fuel economy and safety its tires offer. 
Today, they are one of the safest automotive tires, ideal for driving on rough terrains or traveling in inclement weather like sleet, ice, or rain. This tire brand also manufactures winter tires. 
You will gain more confidence as the Continental tires can grip the ground firmly, thwarting potential hazards.
But it would be better if this brand produced more all-terrain and mud-terrain tires.
#4. Bridgestone

One of the best-rated tires is a name from Japan – Bridgestone, established in 1931. At that time, it was not the world's biggest tire brand until it acquired Firestone in 1988 and other businesses. It also comes to the throne in the Indian market.
This best tire company provides over 100 varying tires for all types of drivers, especially Turanza and Ecopia lines – a few of the best tire lines in the world. There are also some lineups mainly designed for winter, wet, and dry conditions.
With the commitment to quality, you can rest assured about Bridgestone tires. In return, you might have to spend a higher cost for the tires from this company.
#5. Cooper

Founded in 1914, Cooper has gradually become one of the world's largest tire brands. One of the best features of this brand's tires is the affordable price for the tight budget without sacrificing their quality.
Thereby, you can rest assured to use Cooper tires for your purposes for an extended time. This brand also stands out with its all-terrain and mud-terrain tires. 
On top of that, it can deliver certain tires for vintage muscle cars, which not many tire brands can provide today. And if you seek tires to travel in winter, the Copper winter tires might be an excellent choice for you.
But the brand today retains its limited tire range without the plan to offer more models. Moreover, there are not many top-quality models from this brand.
#6. BFGoodrich

BFGoodrich is one of the famous tire manufacturers in the United States. The brand has remained to offer the best car tires working excellently on streets and various types of terrain throughout the years.
To ensure the safety of drivers, the brand BFGoodrich is committed to providing top-quality tires that can thwart potential accidents when driving. It has developed an innovative technology to remove tires with low-quality. 
Notably, it delivers outstanding all-terrain and mud-terrain models, even tires for vintage muscle automobiles like the brand Cooper. The brand also stands out with advanced touring tires for SUVs and trucks.
On the downside, this brand does not provide a wide range of tires like many other tire brands.
#7. Yokohama

Another tire brand from Japan is Yokohama. It started to produce tires in 1917 but only entered the American market in 1969.
It opened two producing factories in the United States and gradually became a famous household brand to provide many OEM applications. 
This tire brand has provided excellent tire series with a broad series of all-season and touring tires throughout the years. Remarkably, there are some specific tires for trucks and SUVs. 
Yokohama stands out with several tire models like the Geolandar SUV and truck tire, the ADVAN series, and the Avid all-season tires. Some consider the Geolandar as the best tire in the world
But we found that several all-season tires of this brand provide low performance in winter. Also, compared to other brands, this tire business does not have a vast retailer network as other brands.
#8. General Tire

The American tire brand General initiated its business in 1915. It was once one of the rubber producers making Ohio and Akron in the early-mid 20th century.
Throughout the years, General provides tires for customers at a pretty affordable price. But you can rest assured about the quality of its tires.
Compared to other bigger tire manufacturers, General does not provide a wide range of tires. It sports only 19 models, mainly for SUVs and trucks. The notable tire series of the General Tire is Grabber. 
This tire company also provides some models for winter in its portfolio, like the Grabber Arctic and Altimax tire. The highlight of the General is the tires for passenger vehicles and those that can be used on trails.
However, the brand General does not have a vast retailer network like others. Moreover, you might find it slightly challenging to find its all-terrain and mud-terrain tires.
#9. Pirelli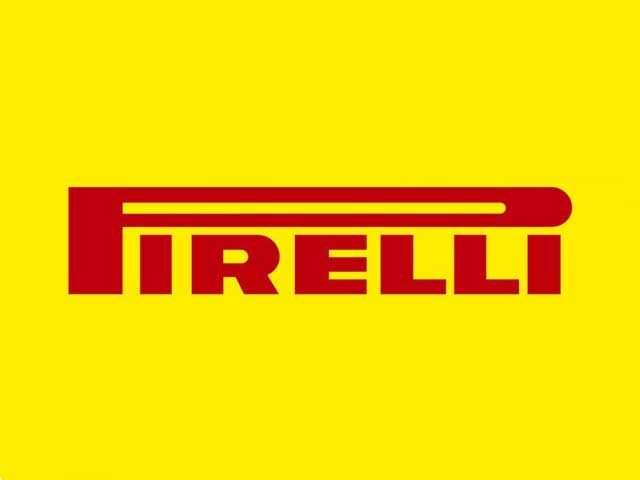 Pirelli is a tire business from Italy, founded in 1872. Unlike other brands, Pirelli also specializes in producing tires for an extensive European racing lineup and events like Formula One.
It applies incredible innovative designs and high quality to its tires. Plus, the brand also offers some great tires in its extensive portfolio for passenger vehicles and SUVs. There are all-terrain, all-season, and even highway STR tires. 
Notably, Pirelli also provides specific tire series for winter conditions. Throughout the years, this brand has been gaining the top performance ranking for its superior products.
But it does not provide a wide range of tires like some other manufacturers. Moreover, the products usually come at a higher price than those made of other brands.
#10. Falken

The last name we want to mention on our list is Falken from Japan. Compared to other brands, it is quite a new name in the industry. It was founded in 1983 and is owned by the Japanese Sumitomo Rubber Industries.
It entered the North American market two years later and Europe five years later. It stands out with the tires engineered for race cars. The brand has won customers' hearts due to its high quality and durability throughout the years. 
Though the company focuses on ultra-high-performance products for motorsports, it also produces models for consumer uses with all-season, SUVs and trucks, and summer tires. 
The only downside of this tire company is that it does not have a vast network of retailers nationwide.
Conclusion
That's all about our list of the best tire brands available in today's market. All of the names mentioned above, like Michelin, Bridgestone, Goodyear, and Continental, to name a few, have been popular among consumers for years. 
They all offer quality products. Some offer a wide range of tires for winter, all-terrain, etc. Thus, you should carefully consider all of your demands and preferences, as well as the pros and cons of each brand before choosing the meant-to-be one for your vehicle.