Nitto Tires Reviews & Ratings
Last updated: November 27, 2023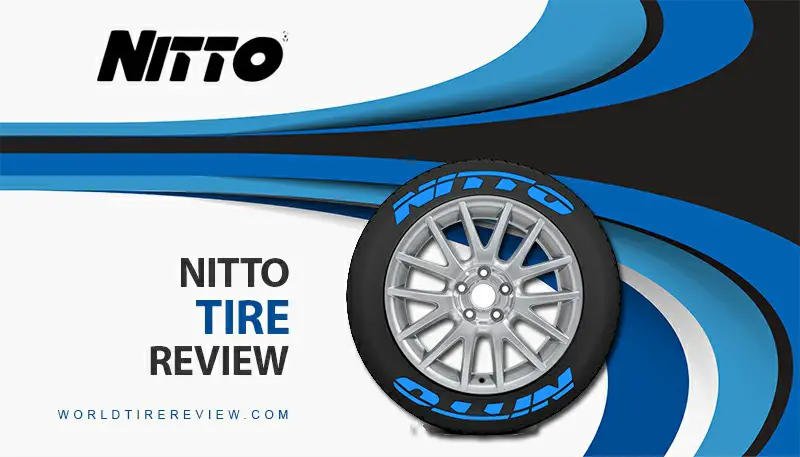 Nitto is one of the market leaders in supplying tires for cars, founded in 1949. After 70 years of non-stop innovation, Nitto provides a wide range of high-performance and durable products to Japan and the world. This Nitto Tires review will provide you with specific details around Nitto's tire products; let's continue the reading!
This Japanese brand wins customers' hearts by diverse tire designs, unbeatable quality, and feature-rich. Nitto tires can handle numerous road conditions like wet, slippery, dry, or snow-affected terrains. 
Besides, Nitto's manufacturing process is extremely strict, from opting the raw materials to final product testing. The brand takes careful tests in each section of noise output, cornering ability, and traction levels before shipping to the end-user doorsteps. 
This brand also divides clear segmentation for car enthusiasts and standard drivers, as Nitto classifies its product range into three categories: Passenger, Light Truck, and Competition. 
If you are a big fan of racing and enjoy high-speed driving, you'll surely love the ultra-high performance competition tires due to their extraordinary cornering ability and traction.
Unlike the competition range, the Passenger line focuses on comfort and stability. It varies in size, ranging from 15 to 24 inches.
Meanwhile, the Light truck tires feature an improved grip which helps drivers to conquer off-road conditions.
Nitto Tire reviews: Pros & Cons
Nitto Review: Tire Drive Test
After one year of experiencing several types of Nitto tires, we've concluded that :
Let's talk first about the treadwear feature as it reflects the longevity of the tire. Normally, Nitto Passenger tires' treadwear ratings range from 300 to 500, which will last three to five times longer than the control. This index is on average compared to other products in the market. 
Apart from treadwear, traction is also a crucial feature that drivers should take into serious consideration. This feature indicates how well your tires grip a wet road and normally has a range of ratings of AA, A, B, and C. Personally, we think that Nitto tires deserve A ratings.
If you live in a 4-season country, your tires need to be strong and durable enough to handle all types of temperature and road conditions. Like treadwear, temperature has a range of rating levels A, B, and C. We believe that most Nitto all-season tires are worth A ratings. At the same time, SUV lines will be B ratings. 
Moreover, Nitto tires come with good wear and outstanding handling. Drivers can put their minds at peace thanks to the tires' enhanced stability and safety. 
The company applies spiral construction for all tires to ensure the tires can run smoothly on all terrains. The tires' smart design of sidewall is to prevent rocks and unwanted damage.
This Japanese brand excels in satisfying customers with a full array of designs, sizes, and purposes of use. Drivers can easily pick up their desired tires, from SUVs to light trucks to sedans and crossovers.
The only two disadvantages we find about Nitto tires are the noisy sound they generate, and they might not be a good choice for the winter tires. 
Consumer Reviews by Nitto Tire Model
LIGHT TRUCK/SUV TIRE REVIEWS
Conclusion
Overall, Nitto tires are a smart choice for drivers due to their high-performance, durability, and relatively affordable price. Although the tires are imperfect with standard tread life warranties and unsuitable for winter conditions, they are still worth your consideration.  
We hope you've understood more about this awesome tire supplier and make your purchase decision after this "Nitto Tires Review." Thanks for reading!
Automotive Experts at World Tire Review
Hi everyone, I'm 
David
 (
Tireguy
). I believe that finding tires can lead to a lot of confusion and frustration for almost every driver. That's why I would like to bring my experiences and knowledges to develop World
Tire Review blog
, it will give people a deeper understanding of what choosing the right tire is really like!