Laufenn Tires are produced in Indonesia as a semi by Hankook corporate since Hankook developed the Laufenn brand to equip drivers with entry-level items. It has been set up to compete on the basis of price discrimination. 
In contrast to their asking price, its tires perform quite well. A large number of buyers searching for inexpensive tires that can handle a range of terrain situations will appreciate the brand's adaptability and accessibility. 
We can assist you in determining if Laufenn tires deserve the investment. We've put the company's tires to the test throughout the years. Our reviews have meticulously researched each tire to provide reliable judgment; make sure you read them till the end to learn more about the models' quality.
Laufenn Tire Overview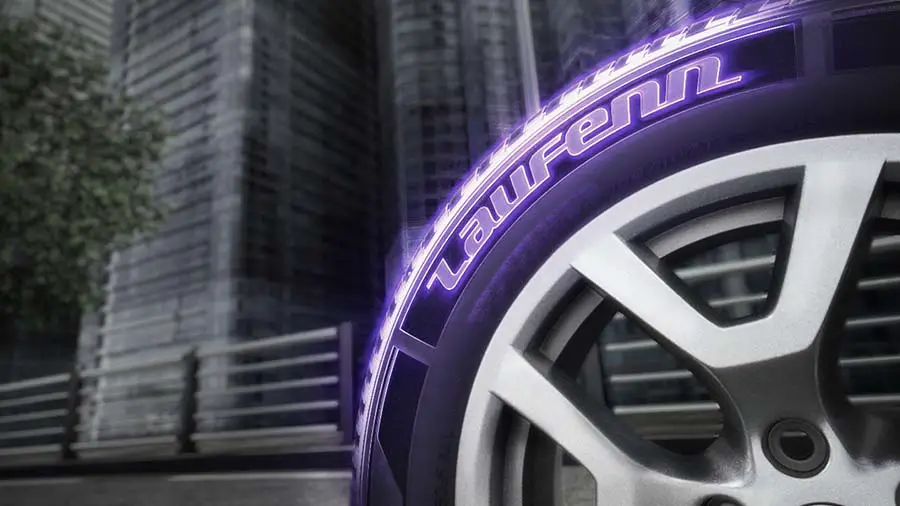 If the Hankook tire brand is one of your familiar brand names, then you've probably heard of the Laufenn brand as well. The debut of Hankook's Laufenn tires at the 2016 SEMA exhibition in Las Vegas marked a new milestone for the firm. It concentrated on low-cost items intended for the worldwide market, where it competed with luxury names.
The origin of its name is quite interesting. To be more specific, the term comes from the German verb Laufen, with a meaning of 'to run.' Laufenn tires are crafted to satisfy the needs of customers who desire a more practical pair of tires that nevertheless provide performance and flair.
The unique selling point of Laufenn tires is that it is a brand that focuses not just on functionality but also on cost-effectiveness. As a result, you can rest assured that the majority of Laufenn tires are available at affordable rates, making them appealing to buyers on a budget.
Laufenn's Most Popular Tire Models 
Laufenn S Fit AS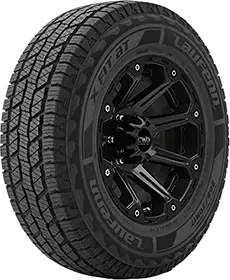 Specifications

Season: All Season
Warranty: 45,000 miles
Max Speed: 168 mph (W Rated)
Load Range: Xl
Load Index: 88 (1235 lbs)
Available Sizes: 17″, 16″, 18″, 19″, 20″

Ratings

No rating yet
This tire was created to fulfill the demands of drivers searching for tires that combine handling prowess and all-season traction with silent and comfortable operation in all weather situations. In wet, dry, and wintry situations, including light snow, the S FIT AS is intended to deliver responsive handling and reliable traction.
S FIT AS tires have an asymmetric tread design with an extra high-performance all-season substance. Multi-Tread Radius Technology improves the tire's contact patch, further minimizing the chance of uneven wear patterns.
Laufenn X Fit AT Tire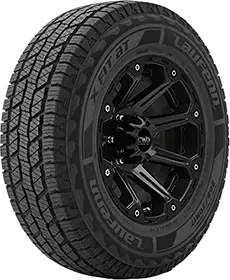 Specifications

Season: All Terrain
Warranty: 45,000 miles
Max Speed: 118 mph (T Rated)
Load Range: SL
Load Index: 106 (2094 lbs)
Available Sizes: 15″, 16″, 17″, 18″, 20″

Ratings

No rating yet
The Laufenn X Fit AT is one of the most popular versions that debuted in 2015. The Laufenn range is created for drivers searching for dependable daily performance at a fraction of the expense of larger major tires, which is exactly where the X Fit AT fulfills a need.
The Laufenn X Fit AT is a great option for drivers wishing to save some bucks on all-terrain tires. While the performance isn't as good as tire products from Michelin or Goodyear, to name a few, it'll suffice for weekend visits to your favorite camping or fishing area.
Laufenn X Fit HT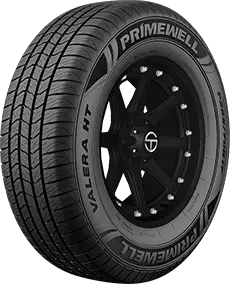 Specifications

Season: All Season
Warranty: 60,000 miles
Max Speed: 130 mph (H Rated)
Load Range: SL
Load Index: 88 (1235 lbs)
Available Sizes: 17″, 16″, 18″, 19″, 20″

Ratings

No rating yet
In ordinary driving, the Laufenn X Fit HT may take you aback by how effectively it works. You could be motivated by the belief that it's simply another cheap tire because of its low price, but that isn't the case. Unless there's a lot of snow and ice, Laufenn X Fit HT performs admirably in town and on the highway.
Experiencing this tire is enjoyable. In detail, the road noise is modest, as other drivers have noted, and ride comfort is adequate. Tread life looks to be lengthened, and we haven't heard anything negative about this tire from other drivers.
Laufenn I Fit Ice Tire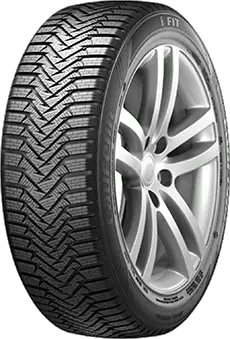 Specifications

Season: Winter
Warranty: No
Max Speed: 118 mph (T Rated)
Load Range: SL
Load Index: 82 (1047 lbs)
Available Sizes: 14″, 15″, 16″, 17″, 18″

Ratings

No rating yet
Overall, Laufenn has created a high-quality winter tire. Furthermore, the prices are cheaper than other brands, which is advantageous if you want to save some green.
In this class, grip on snow, slush, hard-pack, and ice is above average. This is something we've heard from other users of this tire. Laufenn has combined all of the latest tire technology to develop a tire that simply delivers the type of winter tire performance you expect.
With that in mind, this model is far from ideal. At higher speeds, we'd like to see a little more traction on wet roads.
Cost of Laufenn Tires
In comparison to other leading manufacturers, Laufenn tires are cheaper, starting at roughly $50 and going up to $100. Laufenn tires are approximately half the price of comparable tires from more well-known manufacturers in the same class. 
Tires are, without a doubt, one of the most costly consumable parts of your vehicle, and purchasing the incorrect type can not only affect your cash, but will also impair the overall performance of your vehicle. If you're on restricted resources, Laufenn tires should be considered for your next buy.
Why Choose Laufenn Tires?
Efficacy of Fuel
The Laufenn G FIT AS is an outstanding demonstration of a fuel-efficient tire that is designed to have the least amount of rolling resistance possible. 
Resilience
To ensure optimal durability, Laufenn tires use the most up-to-date tire technology. To avoid damage and wounds, they usually contain interior protective layers and edged shoulder blocks. These tires won't let you down if you're seeking long-lasting performance.
Quality
As a branch of one of the industry's best tire companies, Laufenn tires are of the highest quality. They're designed to make driving smooth and pleasurable for drivers. To ensure optimum reliability, Laufenn tires are built with up-to-date tire technology.
Laufenn Tires review by consumer
Positive Experiences with Laufenn Tires
"I bought these tires for the winter to replace my summer only Michelin Pilot Super Sport tires. I wrestled with should I go all season or winter tires? Looking at the price of most of the winter tires, I went with the all seasons, knowing by spring I would mount the summers back on the car. So I went with the more budget priced Laufenn S Fit AS. Well to my surprise these tires performance in the wet, snow and ice performed above my expectations.

After 6K miles and some real snow fall in the Chicago land area, I have nothing but positive things to say about these tires. On my Focus ST they handled everything I threw at them. The ride is quiet and controlled. They handled those snow days with ease and the noise levels are extremely low. I could go on and on but I think you get the picture. I would highly recommend these tires and would purchase them again without hesitation. Your experience my very on a different car with a different suspension set up."

David via Tire Rack
Negative Experiences with Laufenn Tires
"This is the worst set of tires I have ever purchased. Within 2 weeks of owning them, had to replace 2 of them due to being out of round. Now we are talking about replacing all 4 again. These tires ride rough and bounce. Already had them road force balanced 3 different times and it hasn't gotten any better. Hope the manufacturer will take them back."

Peter via Tire Rack
Q&As:
Are Laufenn tires good?
The overall answer is Yes. The fact that Laufenn tires are developed for a certain sort of driving is one of their key advantages. They are also supposed to be fuel-efficient and resistant to wear and tear. These qualities make excellent alternatives for individuals who drive frequently.
Who makes Laufenn tires?
Laufenn tires are a subsidiary of Hankook, a South Korean tire manufacturer. More interestingly, Indonesian designers and manufacturers created the tires. Initially, Laufenn's distribution was limited to the United States, but as the brand grew in popularity, it expanded to the rest of the world.
Where are Laufenn tires made?
Laufenn tires are designed and manufactured in Hankook's modern manufacturing facility in Hungary, specifically for the European market.
Wrapping Up
Laufenn tires may be the best option for you if you're seeking a trustworthy set of tires to get you through everyday driving. The durability and dependability of Laufenn tires are well-known. Such an excellent option for your consideration