Achilles is a popular brand among auto enthusiasts who want to get the best alternative tires for their vehicles. Their products are high-performing, come with high-quality materials, and prioritize safety. 
With these distinguishing characteristics, this brand has grown in popularity and has a great reputation in the marketplace. However, some customers are still unsure which model of this brand is the best fit. Let's look at our Achilles tire review to find out more.
We'll go over the typical quality of Achilles tires in this post and compare them to other items in the range. We'll also go into the company's history and reputation, how the tires are made, why you should buy them, and why they're more budget-friendly than tires of equivalent quality.
Overview of Achilles Tire
Multistrada Arah Sarana, which was established in 1991, is the manufacturer of Achilles. Achilles was launched in 2005 and began as a replacement company. Since then, it has grown to become an original equipment provider for Mitsubishi Motors, Hyundai, Hino, and Proton in Indonesia, thanks to its reliable quality.
Achilles Tires claims to compete with the best in the world. True to its words, it has effectively entered the worldwide market, promising to provide high-quality and dependable tires for a wide range of automobiles.
Achilles produces a broad variety of tires, which are mostly standard road tires, although the brand also offers a variety of performance tires. The great majority of Achilles' tires are radials, including a steel reinforcement band along the length of the tread with high performance.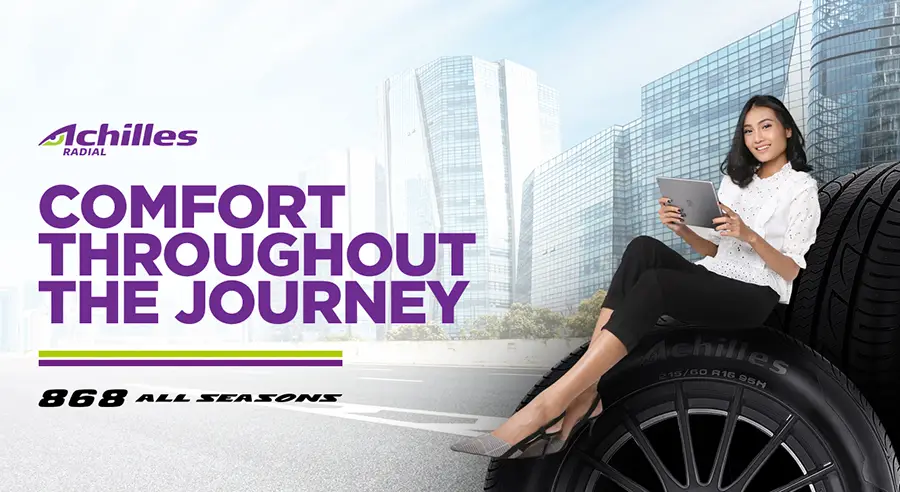 The tire's design offers comfortable handling and provides increased road traction. The promise of great handling is ensured with directional tread patterns enhanced by grooves and biting edges.
The brand is also known for its durability. It is designed for long-term use due to its high-grade composition, which produces a durable and trustworthy tire.
High quality is also what you can expect from Achilles tires. They have good summer and street tires. That being said, winter models need more research and development compared to summer and performance tires. Therefore, some Achilles tire owners worry about the company's winter and wet-weather performance, stating that it falls short of other competitors.
Achilles tire reviews: Most Popular Tire Models
Achilles Desert Hawk XMT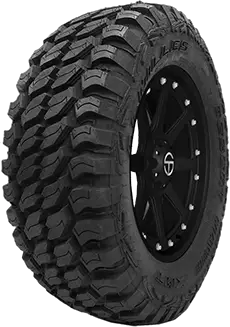 Specifications

Speed rating: XL, PR
Tread depth: Vary from 12,09 to 14,88 (mm)
Overall diameter: Vary from 26,54 to 36,77 (inches)
Seasons: In rainy conditions
Load index: Vary from 95 to 126
Max load: Vary from to 1520 to 3750
Max pressure: 44, 50, 65, 69, or 80

Ratings
The Achilles Desert Hawk XMT tire features an aggressive tread pattern. Simply glancing at the treading pattern offered excellent traction. The tread held the tire firmly on the road, whether driving on mud, dirt, or stones. 
In addition, these mud-terrain tires give exceptional grip on soft, sloppy terrain because their big lugs can penetrate the softer surface and grasp the former underlying foundation. 
One setback of the product is that the vast gap between the lugs, broad shoulders, and overly harsh tread pattern all contribute to noise within the cabin, especially at highway speeds.
Achilles Winter 101
Speed rating: T, H, V XL
Tread depth: 11/32
Overall diameter: Vary from 556 to 694 mm
Seasons: Winter 
Load index: Vary from 75 to 98
Max load: Vary from 853 to 1653 pounds
Max pressure: 44 or 50 PSI
The Achilles Winter 101 is the company's only winter tire. Because this isn't a premium tire, don't expect it to perform as well as the high-end winter tires on the market. However, the tire can perform well in both light and deep snow.
This model has the strongest brakes and the most consistent traction, and it's composed of special compounds that last longer.
The Achilles Winter 101 tire provides accurate handling and enhanced steering responsiveness in cold weather. You can expect more accurate handling and steering responsiveness thanks to the center rib design.
Achilles ATR Sport 2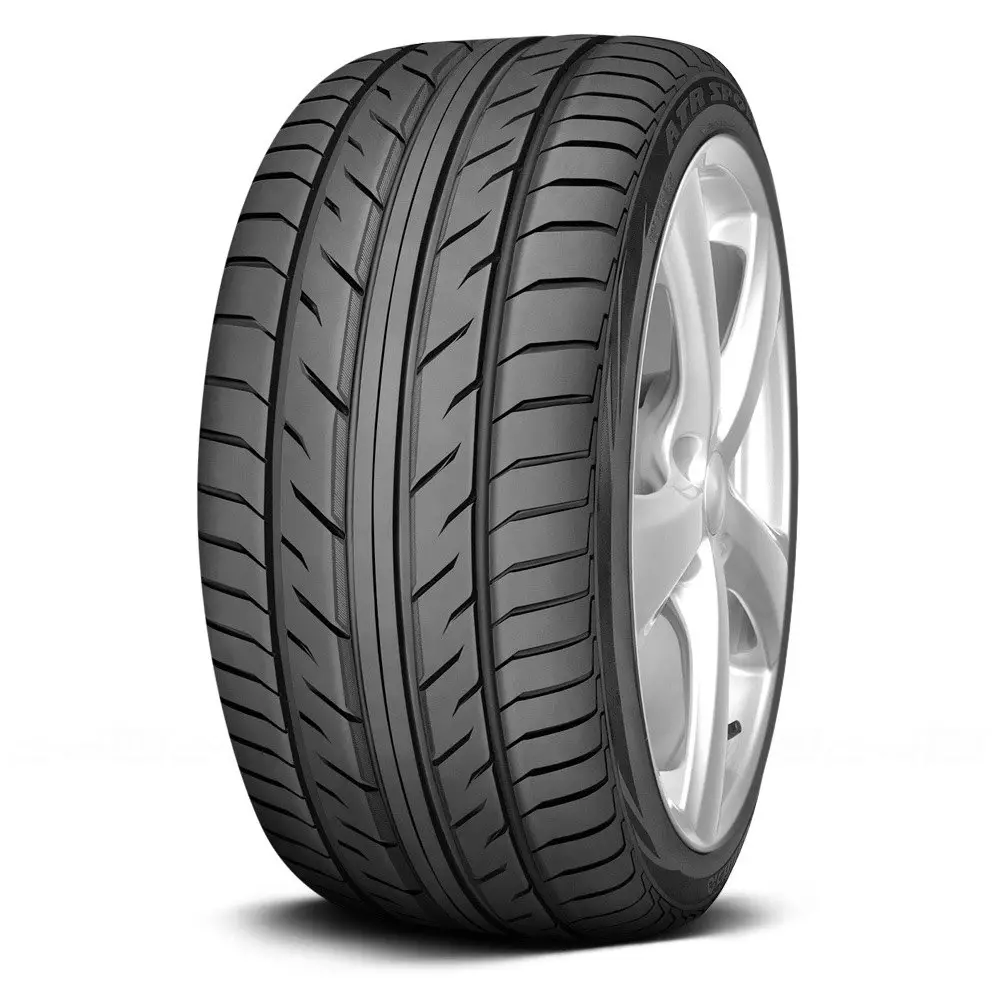 Specifications

Speed rating: XL
Load Index rating: Vary from 82 to 103
Season: all-weather, especially summer
Tread depth: 8, 9, or 10
Max load: Vary from 389 to 1929
Max pressure: 44 or 50 PSI

Ratings
With this tire, it features great traction and grip on dry surfaces. The stopping distances are very small, and the vehicle's high-speed stability is impressive.
On wet roads, the tire is also effective. It suffers a little more when it rains heavily, but it's still quite safe. We found that it gears towards a summer tire, so it won't function pretty well in cold temperatures, snow, or ice. 
The ATR Sport 2 is a respectable but not extraordinary performance in durability. 
You can drive the car for the last two seasons, but the tread life will soon degrade if you drive aggressively. Fortunately, the manufacturer has a treadwear warranty of 35,000 miles. And, the tire with a treadwear control value of 100. Therefore, the tire performs quite well and endures during a trip.
Moreover, the tire generates smooth and fairly quick tires over a lengthy journey.
Achilles Desert Hawk UHP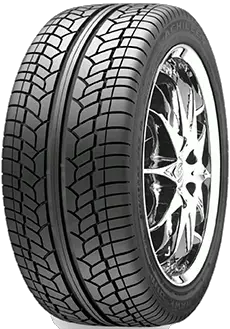 Specifications

Speed rating: XL
Season: All-weather, especially summer
Load Index rating: Vary from 95 to 118
Tread depth: 10 or 11
Width: 10, 11,12, or 13
Max load: Vary from 1521 to 2827
Max pressure: 44 or 50

Ratings

No rating yet
In terms of performance, expect nothing short of a miracle. On dry roads, the traction is excellent, but Achilles Desert Hawk UHP struggles a bit in wet situations. 
This model also has four circumferential tread grooves that drain water from beneath the tread and avoid severe hydroplaning. With special compounds engineered, the tire is promised to last longer.
Interestingly, this tire's solid center rib aids in faster steering response and decreased braking, which are strong points for this model.
Achilles 868 All Season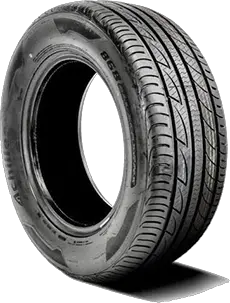 Specifications

Speed rating: XL
Season: All season
Load Index rating: Vary from 79 to 103
Tread depth: 8.18 (mm)
Width: Vary from 6.69 to 10.16 (inches)
Max load: Vary from 963 to 1765

Ratings

No rating yet
The tire has excellent all-weather traction. The asymmetric tread pattern, all-season siping detail, and superb silica-enhanced tire formula offer safer traction in dry, wet, and cold conditions. The siping detail provides excellent grip, enhancing driving safety even on snowy roads.
The bigger shoulder tread blocks on this product improve cornering ability and power. They also give more biting edges when turning and maneuvering, ensuring better controllability. The tire's greater handling and cornering capabilities make it easier to handle in any condition. 
Additionally, the vehicle's fuel consumption and CO2 emissions are reduced due to the lower rolling resistance, resulting in a more fuel-efficient and eco-friendly tire.
Achilles Multivan
Speed rating: T
Season: all seasons
Load Index rating: Vary from 104 to 115
Tread depth: 10 or 11
Width: 8 or 9
Max load: vary from 1985 to 2755
Max pressure: 65 or 70 PSI
According to the manufacturer, the Multivan offers comfort, longevity, and great resistance to sidewall cutting and scuffing. This is a commercial tire built for trucks and vans, suitable for all seasons. It delivers better fuel efficiency, a quieter ride, and enhanced handling. Drivers can also benefit from its excellent wet and dry road traction.
In terms of performance, expect nothing short of a miracle. On dry roads, the traction is excellent, but it struggles a bit in wet situations. Also, traction in the snow and ice is significantly less than with premium tires.
That said, this model has four circumferential tread grooves that drain water from beneath the tread and avoid severe hydroplaning. Additionally, the tread rubber is exceptionally durable for increased strength, and the sidewalls include an extra ply for better protection and weight-bearing ability.
Cost of Achilles Tires 
Achilles tires are the best in the low-cost tire market. These high-quality tires are used by carmakers for factory tires and by dealerships for replacement tires, and they've held to a higher level than similarly priced tires.
Achilles fits the bill for $75 or $100 on average. In some instances, an equivalent Achilles tire may be purchased for 25% less than the competition, which is a significant saving.
The competition occasionally makes good tires, but they sometimes use inferior rubber or have manufacturing faults. In contrast, Achilles is unaffected by any of these problems.
Why Choose Achilles Tires?
The reason why Achilles tires attract a lot of buyer's attention is because the tires provide high-quality performance while delivering comfort to the driver. 
The design of these tires was suitable for sports enthusiasts, and it features a stable grip and control when pressing the gas pedal, braking, or cornering. In addition, tread offers a sense of security and comfort when driving.
The tread area has also interconnected tread blocks that improve cornering power and ability. Due to their frequent road contact, they give extra biting edges in cornering conditions. The tires are excellent for high-speed driving because of their improved driving stability, cornering abilities, and steering sensitivity.
Achilles tires are recognized for producing passenger, SUV, commercial, light truck, and motorsport tires that are just as durable. And, they perform just as well as other well-known tire companies for a fraction of the cost. Thus, these tires are a good option to consider if you're looking for a new pair of solid and inexpensive tires.
On the other hand, Achilles tires don't perform very well in wet weather. They're tough, long-lasting, robust tires but with poor wet traction. Hence, these tires will not be ideal options for those who live in a rainy area.
Achilles Tires Reviews by consumer
Positive Experiences with Achilles Tires
"I truly like thee Achilles ATR Sport 2 tire, I have these on three of our cars, as they handle very well, brake well in dry and wet situations on both the heavy car MB R350 and the lightest one BMW 325i sport wagon. I usually get 38K to 48K on each set, and for German car excessive camber angles, that is great wear. The tire noise is slightly higher than a normal street non-sport tire."

– Roger Matthewson Via Simple Tire
"1500+ miles in and so far I'm very impressed on how the tires perform. Great in the rain and very quiet all the time. I don't plan on using them in the winter ( getting winter tires) . Excellent tires for the price! Definitely getting these again if there not discontinued when I plan on purchasing in the future."

-E.Gill via Simple Tire
Negative Experiences with Achilles Tires
"Buyer beware! Reviews seem to be mixed depending on the forum. If you're driving an SUV, stay away. Tires will be out of round witching a couple thousand miles, if not when new. They are now unbalanceable. I'm normally a brandwhore, but I have these a shot on my Cayenne TDI because I drive 45k miles/year. I figured I'd be a guinea pig if nothing else. Don't waste your money. Just get the Conti DWS. Best bang for performance & the buck compared to the Pirellis or Michelin's."

– Patrick via Simple Tire
"Purchased these tires as a cheaper alternative, because the vehicle was not being driving often (<4000 miles per year). Horrible choice. Once installed there was a slight vibration that would not go away. I attributed it to the cheap nature of the tires."

-Daza via Simple Tire
FAQs 
Who Makes Achilles Tires? 
Achilles tires are manufactured by Multistrada Arah Sarana (MASA), an Indonesian company specializing in high-performance tires.
Where Are Achilles Tires Manufactured? 
Indonesia is home to the majority of Achilles tires. There aren't any international facilities. Although they are constrained by inexperience and a lack of appropriate resources, Indonesian manufacturing is typically successful.
Are Achilles Tires Good? 
Our quick answer is a big Yes. Achilles tires are excellent value for money, and they outperform most low-cost tires from other countries in terms of accuracy and durability.
Final Verdict 
These Achilles tires may fall short of expectations in some areas, particularly winter driving, but they excel in others, especially on dry roads and off-roads. Of course, when it comes to all-season driving, quality tires usually come out on top.
Hopefully, our updated Achilles tires will assist you in determining the best tires for most of your demands. So don't miss out on this chance to buy your ideal products at an affordable price. Trust us, and you will never be disappointed after purchasing these Achilles tires!