In recent years, cheap tire brands have made strong strides in design and quality. One of the names gaining great attention from the car-lover community is Sailun.
About Sailun Tire 
Overview
Its products focus on many segments such as SUVs, light trucks, radial trucks, commercial trucks, crossovers, etc. To date, their tires have been sold in more than 50 countries worldwide, most popular in Europe, North America, Africa, South America, and Asia.
Its goal is not to make the best tires globally but to focus on producing ones that can compete with the best in the industry at much lower prices. This is a tertiary tire brand, not a typical company.
However, each tire goes through rigorous manufacturing and testing to ensure quality before leaving the factory. The PTPA seal (North America's leading tire standard) for Ice Blazer and Atrezzo models is a testament to their quality.
Competitiveness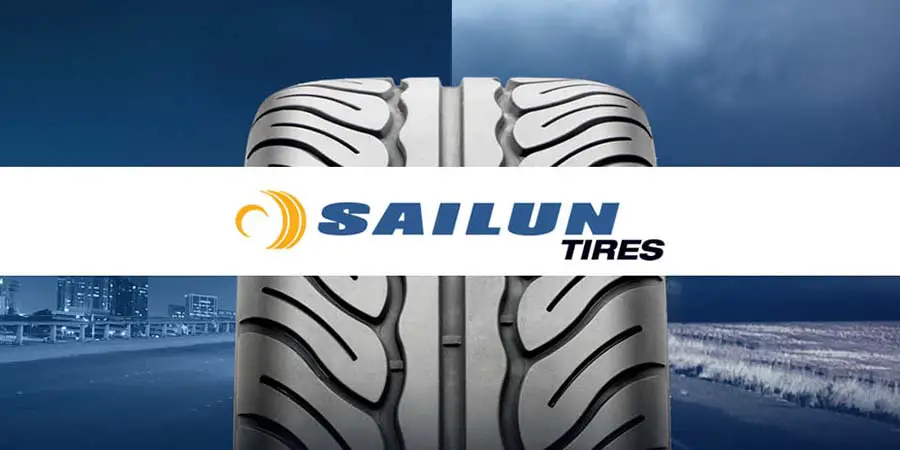 The price is about 30% cheaper than competitors, confusing many customers. However, this figure is that manufacturers and distributors have accepted lower profits to lower product prices.
This does not mean that its quality is not guaranteed. With more than 30 million products sold each year, these tires still impress car lovers thanks to their superior designs, such as:
The flat, soft tire allows you to drive with a flat tire for a limited distance and speed until you reach a safe point.
Silica-enhanced tread compound for increased wet and dry grip.
The solid central tendon for better lateral stability and comfort on the road.
High angle v-grooves enhance drainage, thus improving wet handling and water repellency.
Slotted spike blocks enhance block stiffness and promote even loading for improved handling and wear properties.
Sharp spiked edges provide uniform contact pressure for improved stability.
The shoulder spike block stabilizer increases block stiffness for better control and stability.
The angled micro-tubes create angles for improved traction in wet and snowy conditions.
A unique shoulder shape enhances shock absorption.
Sailun's Most Popular Tire Models 
Sailun Atrezzo SH406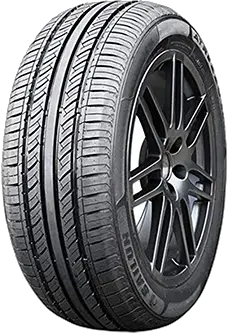 Specifications

Brand: Sailun
Model: Atrezzo SH406
Weight: 22 – 25 lbs
Available sizes: 13'', 14", 15", 16"

Ratings

No rating yet
Atrezzo SH406 is one of the four versions with the strongest sales volume today of this family.
Thanks to its special tread design, good grip, and low friction, it quickly won the hearts of many consumers. In addition, SH406 also applies many advanced techniques in the manufacturing industry, helping the car continue for a long distance when punctured.
Technology to reduce friction and increase tire durability also helps the car move smoothly on different terrains and weather. This version has many sizes to fit many vehicles such as hatchbacks, convertibles, sports cars, passenger cars, and pickup trucks.
Sailun Atrezzo SVA1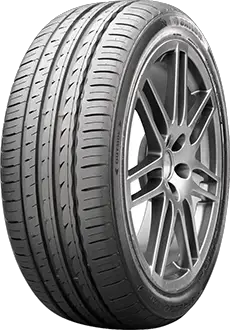 Specifications

Brand: Sailun
Model: Atrezzo SVA1
Weight: 25 – 38 lbs
Available sizes: 17", 18", 19", 20"

Ratings

No rating yet
Atrezzo SVA1 is also a prominent name in Sailun tires list. It has extremely good traction, maximum friction reduction, and extremely durable construction. Thanks to that, the car can easily move in the most difficult terrain. Even difficult steep roads can't make it difficult.
Even in slippery road conditions, rain and wind, you still keep the highest speed possible. It is also suitable for drivers who live in snowy places.
The SVA1 tire series is the result of the most advanced technologies, such as noise reduction technology and temporary self-healing technology from within. Ensure to bring customers the best and safest experience.
In addition, the manufacturer also focuses on investing heavily to produce the most impressive and classy designs.
Sailun Terramax HLT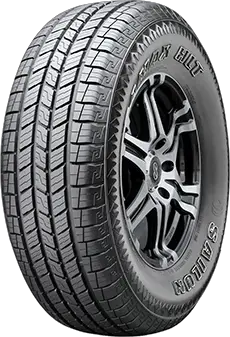 Specifications

Brand: Sailun
Model: Terramax HLT
Weight: 28 – 34 lbs
Available sizes: 16", 17", 18"

Ratings

No rating yet
Terramax HLT products have a reputation for being reliable and durable in everyday riding. It impresses with extremely good traction, minimized friction, and extremely durable tire structure.
Therefore, the cars can easily overcome the most difficult terrain, even with the best speed, rain, and wind, even in slippery road conditions.
This HLT model combines many modern advanced technologies such as a noise reduction technology system, tires applying temporary self-healing technology from the inside, and anti-spray tires to bring a complete experience to customers.
With a special and diverse tread design, it will enhance the beauty of your car.
Sailun S637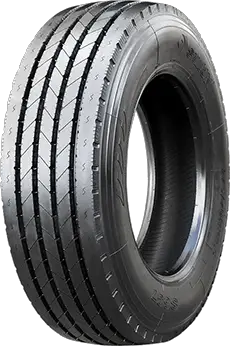 Specifications

Brand: Sailun
Model: S637
Weight: 56.5 lbs
Available sizes: 16", 17", 18", 19", 20"

Ratings

No rating yet
The last name on this Sailun tire list is S637, one of this brand's best and strongest versions.
It has a unique tread pattern, deep and sharp, which helps the car maintain good traction in all weather conditions. These spikes also have an effective noise reduction effect; users will feel the smoothness of driving.
With the S637, you can safely move whether the road is dry or slippery, and the tires' grip remains unchanged. In addition, the ribs on the surface also help it accelerate quickly and safely. So, it is suitable for long trips like picnics or camping with family or friends.
In addition, this type of tire also helps the car save fuel, optimize braking ability, helps the car go faster and smoother, and the tire's durability is high. This version brings safety and peace of mind to all customers with durable performance.
Cost of Sailun Tires  
When competing with the giants in the tire war like Michelin, Continental, or Cooper, price, and quality play a very important role. Aware of this, this brand has worked very hard to develop new and improved versions at a price 1/3 lower than the high-end product lines.
With various models and sizes, there are many options for customers. Each version has a different price range from $60 – $580. Thus, to own a set of 4 pieces, the total cost you need is about $240 to $2300.
While these aren't the best quality tires, they're still an ideal investment at this price point.
Why Choose Sailun Tires?
When learning about new brands, especially cheap ones, confusion and anxiety are easily seen in most customers. So on what basis do they have enough confidence to compete with other big names?
Smart Design, Modern Technology
Although only established 20 years ago, this brand has spent a lot of money on research and improvement of production technology. Thanks to that, each tire always has high durability and surprising performance.
Specifically, you can be assured of the grip of these products; they are suitable for driving in all seasons of the year. Its stability at high speed, resistance to nails, good sharp objects, balance ability, and fuel economy are also bright spots in their technology.
Good Price
With attractive prices, these models are easily accessible to many other customers. Instead of the pressure of car purchase fees, maintenance fees, etc., you will save a lot of money while still using the same quality as high-priced products.
Thus, this is the ideal choice for everyone, especially low-income people.
FAQs 
Are Sailun Tires Good
Most third-tier tire brands focus mainly on making cheap products rather than quality. But all these tire models meet the necessary standards of consumers.
Who Makes Sailun Tires?
It is a Chinese tire brand with four production factories located in three cities and one factory in Vietnam. From here, distributors will bring its products to more than 50 countries worldwide.
Are Sailun Tires Quiet?
These tires do a pretty good job of reducing rolling noise. Thanks to the deep groove system, staggered users will be less bothered with noise while driving.
Conclusion 
Sailun tires is an ideal product for low-income drivers or those who do not have strict requirements. Hopefully, through our article, you can learn more about this tire and related issues. Hope you have moments of safe driving.