Sentury – a company in China – is the world's 50th largest manufacturer. It has manufacturing facilities in China and Thailand, with aspirations to grow in the United States.
With the support of many other brands such as Delinte, GroundSpeed, Pantera, and Landsail, the company concentrates on providing a broad range of low-cost tires. Each of these companies specializes in a distinct type of tire in order to gain a larger market share.
Sentury Tires Oveview
In recent years, Sentury tires have become a more popular choice, especially among car drivers. Moreover, it is suitable for those who want affordable tires but do not want to sacrifice quality.
Despite the price segmentation of most of their products in the low to mid-range, there is no denying that the quality they offer is very good. So much so that they can compete with more expensive and well-known brands, sometimes even outperforming them.
This is the "more bang for your buck" philosophy and it has helped to expand their sub-brands, focusing on making tires that are both comfortable, quality, and cheap.
They mainly produce tires for SUVs, crossovers, sedans and minivans. The product offering is expanded across sub-brands to ensure it meets the needs of a diverse segment of the automotive industry. They supply tires for a wide range of vehicles, capable of handling a wide range of weather and terrain.
Quality
This is a tire manufacturer that makes high-quality tires. The tires are trustworthy. Also, they must be highly functional.
Overall, their tire line exceeds all expectations in terms of quality. The accessible price tag coupled with the good quality makes this a much better option than other pricier competitors.
Range
When it comes to tire selection, Century along with its sub-brands has the entire spectrum.
Sentury specializes in tires for SUVs, crossovers, minivans, and sedans. The sub-brands specialize in slightly more specialized products.
People often avoid using the term "multipurpose" for cheap tires. On the other hand, Sentury hangs this banner proudly because its tires work well in a variety of weather and terrain conditions.
Efficacy of fuel
Compared to its competitors in terms of fuel efficiency, Sentury outperforms. Most products have low rolling resistance, which allows drivers to pass more gas stations than they might think.
Durability
The UTQG rating of these tires is 500. Essentially, the ordinary motorist can expect to get between 40,000 and 50,000 miles before replacement when using the tires. 
Many drivers have stated that their performance in fact corresponds to the tire life claims made by Sentury in the real environment.
Even so, knowing how to fix tires is essential for all drivers.
Handling
Creating a tire with so many performance-enhancing features in this price range is difficult.
Sentury has asymmetrical tread patterns. The high-performance tread compound and their tire design have a substantial shoulder block.
The above results in a tire that is responsive and can handle even high speeds. Best of all, they also offer comfort at a great price.
Most Sentury Tire Reviews by Models
Sentury touring all-season tire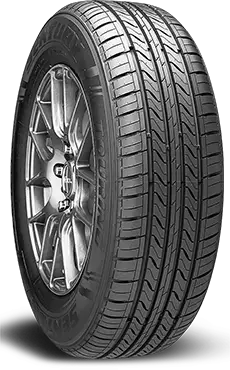 Not only cheap, but this tire also has excellent traction, even in the rain, and offers a smooth ride. They are suitable for daily commute as well as travel for all seasons. Furthermore, they are ideal for servicing most vehicles.
The 5-rib pattern on these tires improves traction significantly. Not only for dry weather but also for wet weather. Braking, handling and cornering are all improved thanks to the grooved middle ribs.
Century touring tires provide you with both performance and comfort while driving. These tires are not only inexpensive, but they are also ideal for all-weather and terrain conditions. The firm produces the greatest performance truck and winter tires in the industry.
As a result, Sentury caters to the bulk of its clients who are looking for low-cost tires that suit certain objectives.
Sentury UHP tire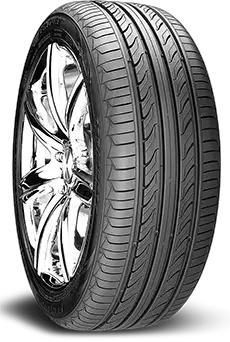 This is a summer travel tire from Sentury's new line of budget-friendly high-performance tires.
The Sentury UHP has a sophisticated tread compound that contributes greatly to the tire's overall performance. It also aids in the reduction of rolling resistance, resulting in increased fuel efficiency.
Furthermore, the tire contains four circumferential grooves that, when combined with the lateral grooves, ensure that water is adequately dissipated. Not only will this lessen the chance of hydroplaning, but it will also considerably increase the tire's wet traction.
In addition, the optimum pitch pattern is paired with a changeable tread design to provide a comfortable and quiet ride on every road.
Cornering and steadiness are two further areas where the Sentury UHP shines. Excited drivers may do some quick corners without breaking a sweat, thanks to the wide outer shoulder blocks.
The Sentury UHP's only potential flaw is that its grip is essentially non-existent when driving in the snow, but this isn't a deal-breaker because this isn't a winter tire.
Sentury Crossover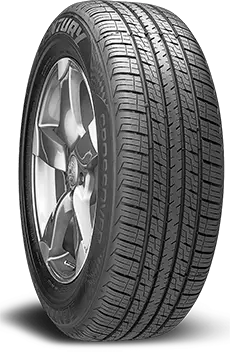 These all-season tires are specialized for smaller SUVs and crossovers to provide reliable all-weather grip and handling. The tire provides a smooth ride and has a longer tread life than one may imagine. Overall, the tire has good traction on both dry and wet roads and handles nicely.
If you're looking for an ultra-high performance tire for your truck or SUV, the Sentury UHPT is a good option. Aside from its extremely low price, the tire has excellent traction in both dry and rainy conditions, as well as excellent handling.
Cost of Sentury tire
The cost of Sentury tires is one of its most appealing features. A brand new pair of passenger car radials can cost as little as $600.
Despite their low cost, Sentury tires provide greater mobility and steering response to budget drivers. When it comes to tires in this price range, this is frequently not the case. If you're looking for a low-cost solution for your next set of tires, Sentury is an excellent choice.
Why Choose Sentury Tires
Century tires provide you with both performance and comfort while driving. These tires are not only inexpensive, but they are also ideal for all-weather and terrain conditions. The firm produces the greatest performance truck and winter tires in the industry.
Sentury meets the needs of the bulk of its consumers, who are looking for low-cost tires that serve certain objectives.
FAQs
Are Sentury tires good?
Our tires are Aircraft Approved and Vehicle Proven, as we like to emphasize. Our passenger car tires are held to the same high standards that allow our factories to create authorized aircraft tires utilizing the most stringent metrics. Six independent automation lines with monorail systems, Machine Visual Technology (MVT) software for automating x-ray image analysis, and (VMI) Maxx technology for radial passenger tire manufacturing are available at our facilities. This automation ensures that our factories are producing at their optimum capacity while keeping our competitive safety and sustainability requirements.
Who makes Sentury tires
Sentury Tire has been manufacturing industry-leading tires in Qingdao, China, since 2009. All of Sentury's brands receive ongoing strategic marketing support, which benefits our partners and end users.
Sentury's parent company, Qingdao Sentury Tire Co., Ltd., was founded in 2009 and is a global manufacturer of consumer, commercial, and airline tires, including the tires created for the Boeing 737-700/800/900 aircraft's main landing gear. More than 150 countries in North, South, and Central America, Europe, Africa, Oceania, and Asia are served by our global sales network.
How long do Sentury tires last
The age of different types of tires will vary. A 500 UTQG rating, for example, indicates that this tire should last 40-50K miles. Sentury covers this model for 40K miles, which appears to be about correct based on early indicators. Other drivers have also mentioned good treadlife in their ratings.
Conclusion
Sentury tires have grown in popularity in recent years, particularly among motorists who want to buy tires on a budget yet don't want to sacrifice quality.The majority of their goods are in the low-to-mid price category, although they frequently compete with and even outperform more expensive and well-known tires.