As we may know, choosing a suitable set of tires is important to the vehicle's performance. Multiple brands of tires are available on the market today. Besides, there are many reviews and information on the Internet, which not only help us choose but also make us hesitate somehow!
This post gives readers the clearest and most objective review. This brand maybe not to strange for many drivers, but let's explore what is inside and its attraction!
Fullway Tires Overview
About The Brand
This brand is owned by Qingdao Fullrun Tyre Corp, a prominent manufacturer of light and medium trucks, passenger, and OTR tires, founded in 2003 in Qingdao, China.
The firm focuses on manufacturing, research & development, wholesale, and retail. Besides, it is renowned worldwide for its cutting-edge designs and high production techniques. In addition, Qingdao owns several brands, including Fullrun, Autogrip, Anytire, and Carbon Series. The interesting about this firm is that they've created a full line of premium tires and have more than 30 patents.
The Fullway brand currently concentrates on tires for passenger cars, SUVs, light trucks, and crossovers.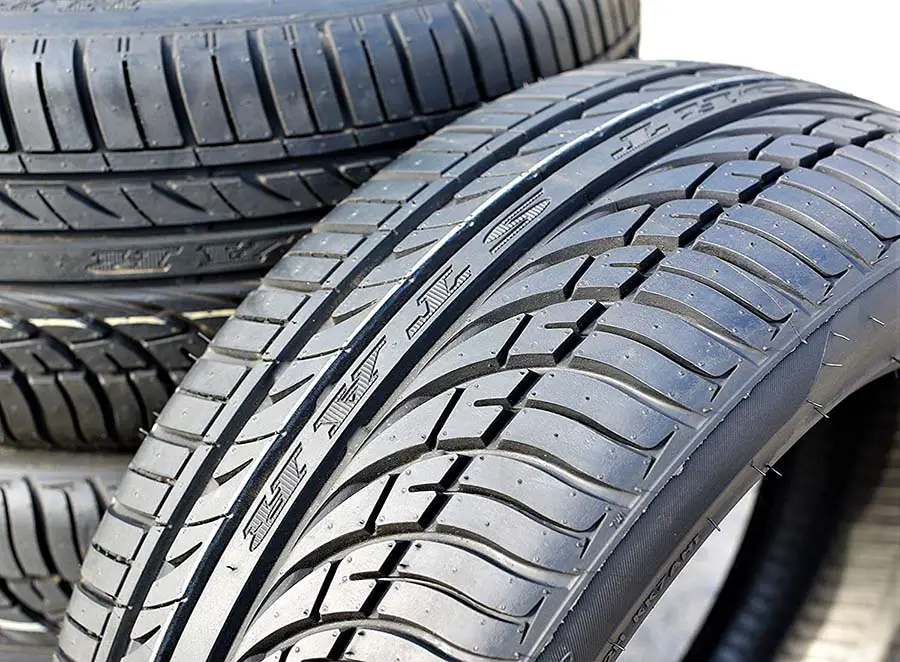 About The Tire
Fullway's products come in a variety of sizes, which helps the brand approach many users. All of them are considered to provide good performance and great road grip that contribute to a safe and comfortable driving experience.
Besides, the designs of this brand are also evaluated as attractive and efficient. The good appearance comes with smart structures creating good treadwear and traction in general.
The brand has some main lines of products, including Fullway HP, HS, and PC. Each of them has its own distinct pros and cons. They aren't the best in all aspects, but choosing the appropriate one for our needs and conditions wouldn't leave us disappointed.
Fullway's Most Popular Tire Models
In this part, we would like to introduce the two most popular models so that readers can make wise decisions. They are Fullway HP108 and HS266.
Fullway HP108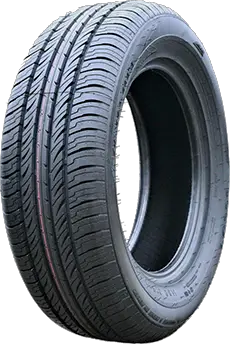 Specifications

Model: HP108
Vehicle Types: Passengers/ Trucks/ SUVs
Tire Speed Ratings: H, V, W, and XL
Available Sizes: 13'', 14'', 15'', 16'', 17'', 18'', 19", 20", 22", 24", 26", and 28"
Manufacturer: Qingdao Fullrun

Ratings

No rating yet
This model has a wide range of sizes, from 13 to 20 and 22, 24, 26, and 28 inches. The speed ratings are wide, including H, V, and W. The HP108's load indexes are also diverse, from 69 to 106.
About the pattern and design, the tread design looks modern. Three unique parts are developed, spanning from a powerful shoulder block to an inner side with arching lateral grooves. The tires are designed with three continuous ribs to provide high-speed stability and good operation. Besides, the asymmetrical design of the HP108 model was created to fulfill the year-round driving demands of sports vehicles, coupes, and sedans.
Regarding the performance, there are four big and deep grooves to support evacuating water, avoiding hydroplaning in wet and rainy weather. The technique of specialized compounding enhances balance ability, efficiency, and handling response. In addition, pitch and sipes design significantly reduce driving noise. As a result, giving drivers a more comfortable driving experience.
Fullway HS266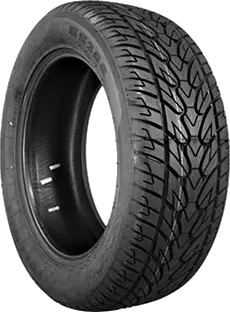 Specifications

Vehicle Types: Light Trucks/ SUVs
Tire Speed Ratings: H & V
Available Sizes: 20", 22", 24", 26", and 28"
Manufacturer: Qingdao Fullrun

Ratings

No rating yet
The HS266 is developed as an all-season sport tire for SUVs and light trucks. HS266 are available in 20, 22, 24, 26, and 28 inches. Its speed ratings are V and H. The load indexes are all above 100, and a maximum is 117.
About the design, it has a directional tread with significant thread width to give comfort, enhance high-speed stability, better handling responses, and year-round traction. 
Besides, there are longitudinal grooves with a laterally biased design to help the water pass through easily, preventing hydroplaning and undesirable accidents in wet conditions. With multi-pitching alignment and sipe dispersion features, the HS266 can reduce noise production while driving.
Like the technology of HP108, the compound ability delivers a confident grip, giving control on challenging routes without compromising resistance and durability.
Prices of Fullway Tires
Here we'd like to give an average price of the two models above. The exact price would depend on the specs. You can check it on Walmart.
HP108: $60 – $200 (per tire), meaning $260 – $800 (a set of 4)
HS266: $150 – $240 (per tire), meaning $600 – $960 (a set of 4)
In general, these prices are reasonable for their performance. Most users find this brand's products are worth the prices.
Why Choose Fullway Tires?
All Fullway tires provide great braking and traction in both rainy and dry weather. Additionally, the noise levels outside and within the vehicle are incredibly low, guaranteeing a smooth and enjoyable ride.
Attractive & Efficient Design
As mentioned above, thanks to the smart pattern of grooves, blades, sipes, etc., most tires of Fullway have wonderful traction and control ability, offering better handling response and high-speed stability.
It offers a wide selection because of the variety of sizes. So, the brand is utilized in the local market and has exclusive relationships with other international companies.
Fullway Tires Reviews by consumer
Positive Experiences with Fullway Tires
"They are very quiet and other than these bad roads we have here in Louisiana once I get on a decent road like the interstate the ride is very smooth feel like you riding on clouds so I will always use you all for the rest of my vehicle treads no matter what kind of vehicle from atv, motorcycle, trailer, car, truck, suv you guys will be it."

DeAndre G via Walmart, Fullway HS266 All-Season Tire – 285/45R22 114V
"These tires fulfilled every expectation that they promised. The soft composition aids in the handling and virtually zero road noise while delivering acute steering response and controlled acceleration and braking. I would highly recommend this product to the car enthusiast hoping to get the most for their money. The tire height seems a bit higher than its competitors so I would recommend coming down a size In height when ordering to maintain the performance look and feel experience your expecting. Overall, I am very happy with my discussion and purchase."

Mayo – Fullway HP108 All-Season Tire – 225/50R17 98W
Negative Experiences with Fullway Tires
"The tires dont fit all the way out to the edge of the rim like other brands. I went back to the tire shop to make sure that the were installed properly. Tire fitting as such can be dangerous. I don't recommend them and my wheels are stock honda 18 inch. They ride good but in my opinion they are dangerous because they dont come all the way over to the edge of your rim. I hate to have thrown away 400 dollars which include mounting and balancing them."

Rob – Fullway HP108 All-Season Tire – 225/50R17 98W
FAQs
Fullway Tires Good Or Bad?
We believe it is a good brand for three main reasons. The first one is the products' quality. Secondly, the prices are budget-friendly. Lastly, its reputation, as we can see, the brand is trusted worldwide. So, we think this brand is worth our choice!
How Long Can Fullway Be Good To Use?
The treadwear ratings of Fullway tires are good, from 380 to 420. The indexes mean these tires may go over 60,000 miles before needing replacement.
Who Makes Fullway Tire?
Qingdao Fullrun, a brand's owner, is in charge of manufacturing Fullway tires. Qingdao Fullrun, a China-based firm, also owns several popular brands. For example, Carbon Series, Turnpike, Fullrun, etc.
Conclusion
After all, hope that our reviews provide readers with some interesting and good features. If anyone is looking for a set of good quality, reasonable prices, efficient and competitive performance, this brand is an optimal choice. We believe that Fullway will give users some interesting impressions!