Milestar is a popular tire brand on Amazon with good prices; therefore, many people question its performance. That is why I prepare this article so everyone can have a better view of it.
The history of Milestar tires started with Tireco Incorporated, operating since 1972 in North America. Interestingly enough, Milestar tires are not produced in America nor by Tireco. Counting to 2023, Milestar had been in the industry for 51 years.
Milestar Overview: Positive and Negative aspects
There are very few budget-friendly tires having good performance, and Milestar tires, surprisingly, are one of them.  
Lay it on the line, the brand itself does not spend a massive time on development processes compared to premium tires; however, the performance of the tires is still granted at a ridiculously cheap price.If you plan to add the tires to the replacement list, let's go through the Milestar tires review below with me!
Milestar Tires Positive aspects
Super reasonable prices
Milestar tires are ridiculously cheap compared to its competitors; the price stays on the lowest end in North America, especially in large sizes. 
You can have great savings by using Milestar in replacement instead of using premium tires (in some cases, Milestar tires are three times cheaper than tires from Michelin or Pirelli).
Product quality
Milestar delivers quality exceeding expectations at the dirt-cheap price. It is easy to see that half of Milestar tire reviews are completely satisfied with the purchase.
Milestar tires provide good performance in urban scenarios: steer when you steer, stop when you brake, and accelerate when you hit the pedal. Just what the drivers need!
Range of supported vehicles
Milestar provides a wide array of vehicle tires; you can find various tire sets for your light truck, SUV, off-road truck, or passenger car at a reasonable price. 
Treadwear Warranties
Does everyone think cheap prices come with cheap services? Milestar will not agree with that. 
The brand manages to provide a 50,000-mile treadwear warranty along with Milestar tire products. It is not impressive to some buyers but definitely is a good add-on.
Durability
Milestar also develops its tires for off-road experiences. Tires construction is hard with many step-in grooves to prevent slipperiness.
Milestar Tires Negative aspect
Milestar Tires do not build for Performance Driving
If you are looking for "performance driving" tires, Milestar should not be on the list. It simply is not built to exceed limits; once you push Milestar tires too hard, grip and responsiveness will no longer function well.
Fuel efficiency
The Milestar tires are quite heavy; thus, fuel efficiency is not as effective as other tires. 
Milestar's Most Popular Tire Models 
Milestar MS932 Sport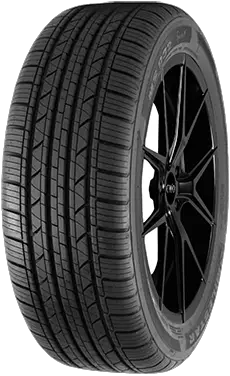 Specifications

Brand: Milestar
Model: MS932 Sport
Weight: 16.1 – 36.8 pounds
Sizes: 14" 15" 16" 17" 18" 19" 20"

Ratings
Milestar MS932 SPORT tire is developed for modern sedans, sport sedans, CUVs, and sport coupes. This model is applied with performance-enhanced tread to optimize handling in dry conditions.
They also enhance pattern design and tread compound (make wide circumferential ribs) for all-season traction. You can drive safely and comfortably at the same time.
MS932 SPORT is integrated with T, H, & V-speed rated performance and a 50,000-mile warranty.
Milestar Patagonia A/T R all-terrain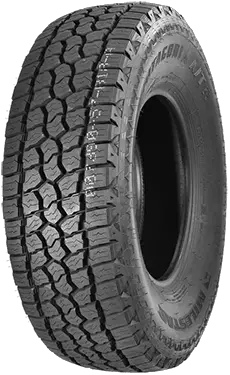 Specifications

Brand: Milestar
Model: Patagonia A/T R
Weight: 46.3 – 72.6 pounds
Sizes: 15" 16" 17" 18" 20"

Ratings

No rating yet
With Q, S, R, & T-speed ratings, Patagonia A/T R surely has excellent performance. The appearance is aggressive yet fascinating, which surely pleases owners of all-terrain vehicles. 
The tread design is feature-rich, helping enhance superior all-season traction. Thanks to the tread design improvement, water dispersion is much smoother. 
Patagonia A/T R all-terrain model uses a compound formulated to increase protection for tires against rocks and gravel, which helps prolong tread life. In this model, driving stability and tread life also get boosted.
Compared to premium tires, Milestar Patagonia A/T R can be considered a good investment. It provides excellent performance with a 50,000-mile warranty at an affordable price range.
Milestar Patagonia M/T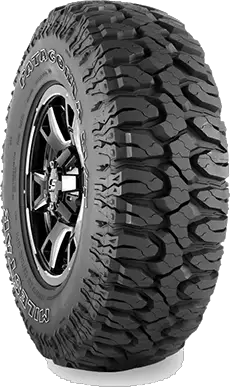 Specifications

Brand: Milestar
Model: Patagonia M/T
Weight: 50.99 – 88.1 pounds
Sizes: 15" 16" 17" 18" 20" 22" Black label

Ratings
Like Patagonia A/T R, Patagonia M/T has large voids with an aggressive appearance that suits  SUVs and off-road trucks well. 
Patagonia M/T comes with a Q-speed rating, warranty, and a special tread design that allows for better water dispersion and helps navigate effectively in off-road conditions. 
Tread blocks are staggered and off-center to increase traction for home rock crawling, mud blogging, and mountain trail driving.
They enhance tire protection against stone, gravel, and impact damage, providing a better grip for driving over large rocks.
Cost of Milestar Tires
Milestar tires are well-known for durability, stable performance, and good price. Fair to say, you get high-performance tires at a lower cost with Milestar – it can be $30- $40 less than other tires at the same band. 
You can even find a set of Milestar tires at $60. Even on ultra-high performance, Milestar tires are also cheaper.
In the current marketplace, based on sizes: 
The price for a set of 4 Milestar MS932 Sport is around $350 – $700; a set of 4 Milestar Patagonia A/TR All-Terrain Tires is around $750 –  $1400; a set of 4 Milestar Patagonia M/T is around $800 – $1800.
Why Choose Milestar Tires?
Despite the positive and negative aspects I provided above, you can easily find many reviews online. Some of the most satisfying comments are for durability, average traction, and grip. 
In case you love the stylish appearance, Milestar tires might make a good showcase for your truck. Not to mention, owning Milestar tires is a good value for money.
The brand has many budget-friendly tire sets with a wide range of supported vehicles. If you are not ready to spend much money on tire replacement, then Milestar is a good choice in the current market.
However, I have to kindly remind you again that Milestar is not a good choice if you want something for your performance driving or want extreme premium experiences.
Milestar Tires review by consumer
Positive Experiences with Milestar Tires
"A great tire for a unbelievable price! After buying a set of four tires from my local well known nationwide tire store and paying an arm and a leg I was upset when I returned to the store after those tires didn't last anywhere near the milage I was supposed to get out of them, I was hoping they would compensate me with at least some discount on a replacement set but when the salesman told me that the warranty is void because I use my car for Uber, I was upset. I felt that he was using that as an excuse to weasel out of helping me and felt he was no longer worthy of my business.

I began shopping for a good tire at a reasonable price as I do rack up the miles quickly. I was surprised by what I saw when I found this tire on the Amazon website but skeptical to say the least. I went ahead and ordered them but still had my doubts on the outcome of these tires. I've never been so happy to admit I was wrong. The tires are very good, they grip the road very well, good on hard braking, cornering, quiet ride and good mileage return. I'm now ordering the same tire for the 3rd time due to normal wear and tear and I will most definitely be ordering more the next time I need new ones. The obvious choice in replacement tires for my Toyota Camry SE" – Milestar MS932 Sport

Airian May via Amazon
Negative Experiences with Milestar Tires
"I bought 4 tires (MS932 Sport All Season Radial Tire – 215/55R17 98V) in 2019 and found 1 tire has bubble on the wall during the recent visit to auto shop for inspection. It was on front tire and lucky I don't drive that much on highway. The bubble is on the wall facing inside so we can only see after unmounting the wheel.

One thing I noticed was my steering wheel starts vibrating when the speed is above 60 mph. It was the reason I visited the auto shop to check and they found it on the front wheel during rotation and balancing. Now the defected wheel is on rare and trying to contact the manufacturer for replacement. Hope they will honor the replacement."

AMS via Amazon
FAQs
Who makes Milestar tires?
As I first mentioned, Milestar tires are owned, distributed, and marketed by Tireco Incorporated. The company itself is a prominent private North American brand that provides various tires besides Milestar. 
Surprisingly not Tireco, Nankang Rubber Tire Corporation from Taiwan takes responsibility for producing these tires. It is one of the most famous manufacturing brands operating since 1959.
Are Milestar tires good?
People tend to want good products at less price, and I believe Milestar tires are doing the job well. 
If you are looking for affordable tires with good performance, Milestar is a good investment. Their tires have durability and nice appearance; half the customers are satisfied with their products.
How long will Milestar tires last?
The Milestar brand itself claims that the tires will last around 40,000 miles. The truth is it can last to 55,000 miles on average. 
Use tires carefully, and you might expand its lifetime to 75,000/80,000 miles.
Are Milestar tires noisy?
Straightforward, Milestar has not made much effort to reduce the tire's noise. However, Milestar tires aren't that noisy for the price they listed.
If you are looking for quiet tires, you will have to cast around premium tires at a higher cost.
Conclusion
If you have your eyes on premium brands or look for extremely good experiences, I suggest you give Milestar a pass. 
However, if you care about both affordability and good performance, you should take a look at Milestar products. They have sustainable quality, durability, traction, and good performance. 
In case you love eco-friendly products, the Milestar brand uses recycled rubber for their tires!