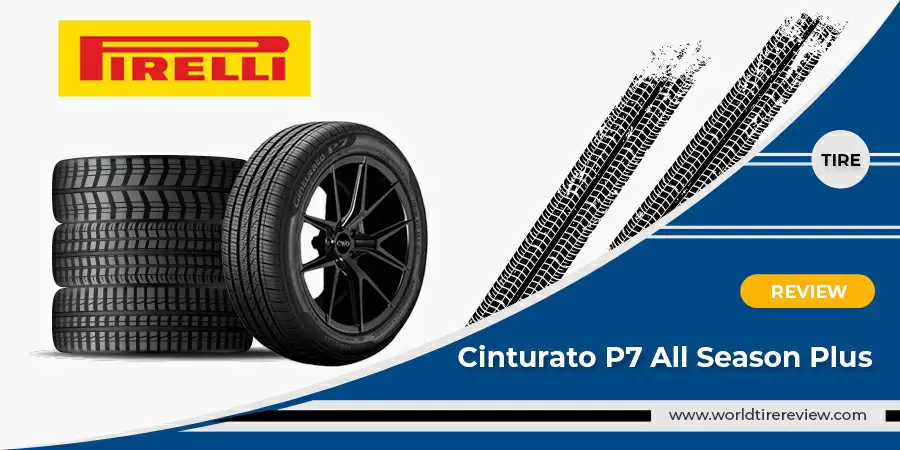 Pirelli & Pirelli Cinturato P7 Introduction 
Once produced, the latest Pirelli product had won the hearts of thousands of automotive fans. Before moving to a detailed Pirelli Cinturato P7 review, let's have a glance at its manufactural and overall features.
Pirelli Overview
The Pirelli brand is the fifth largest tire producer worldwide, founded in 1872 and located in Milan, Italy. This company promotes a green performance strategy and steadily develops product quality in terms of safety, performance, and environmental impact.
Pirelli joined motor racing in 1907 and has served as a tire manufacturer for the World Superbike Championship and Formula One racing season. It is also proud to be one of the most appreciated and welcomed auto brands for high-end car models.
Pirelli is currently expanding and marketing tires for industrial vehicles, motor transports, motorcycles, and steel cords at 20 branches in 11 countries worldwide.
Pirelli Cinturato P7 General Features
Cinturato P7 boasts the first green performance tire of the Pirelli brand, as it produces fewer emissions and uses less than 6%  raw materials. This Pirelli tire owns a dissymmetrical tread pattern, and a five-rib design to make the best use of the rubber contact patch.
Its extended shoulder bars and small central segments allow quicker cornering, accurate steering, and greater general stability. The manufacturer produces a unique combination of special polymers and silica. This helps drivers optimize Cinturato P7's rolling resistance without affecting its grip and traction. 
Pirelli likewise furnishes Cinturato P7 with various siping on all the tread sides, contributing a more reliable grip when running on wet roads. This design is also beneficial for this touring tire in reducing noise during driving. 
The flat rubber comes with the seal inside puncture technology, enabling you to drive without wasting air pressure when impaled. Meanwhile, the PNCS noise-canceling system aids in absorbing noise to create comfort while driving, even at high speed. 
Pros And Cons 
This table shows a quick rundown of advantages and disadvantages if you are too busy to look over full reviews.
Pirelli Cinturato P7 Tire Drive Test
Still confused? This reliable and truthful Pirelli Cinturato P7 tire below will help you make the final decision! We will give the most unbiased evaluation based on the actual driving experience. Let's get started! 
Driving Experience
Tread
Cinturato P7 possesses a strong asymmetric tread pattern to enhance your ride styling. It is incredibly fitting for sporty containers, sports coupes, and fast sedans.
Traction
With extra siping around the tire tread, Pirelli Cinturato P7 works well in wet traction. The tread pattern also comes with optimization to fit touring tires and reduce noise.
Wet
This tire offers good and smooth performance when running on wet surfaces. 
Dry
Being a summer tire, Cinturato P7 is extremely outstanding on dry roads. Great traction and grip bring better stability and handling for your ride. 
Snow
As its name suggests, this summer tire is obviously not ideal for snow or winter conditions for longer braking times.
Noise
PNCS noise-canceling technology is one of the key features making Cinturato P7 high-priced. You hardly hear the noise when driving, even on highways at high speed.
Treadwear
Its manufacturer declares a 70,000-mile tread life guarantee. Moreover, the one-year wear warranty on the uniformity of the Cinturato P7 tire is 2/32 inches in tread depth.
Temperature 
This summer tire is flexible with weather conditions. That's because it owns self-altering silica construction of the polymers, which alters depending on current road temperatures.
Speed
Pirelli Cinturato P7 is great enough for fast driving about 50 miles at 50 mph. However,  its level of traction at this point may not satisfy your needs. 
Braking
Cinturato P7 sweeps the summer tire board on both dry, and wet tarmacs at high speeds when it comes to braking. 
Fuel
Cinturato P7 belongs to the green performance tire category, as it truly diminishes fuel consumption and CO2 emission. 
Handling
Handling isn't the strong point of this Pirelli tire series, but it is still average.
Comfort
Cinturato P7 can make a clean sweep with the most peaceful and comfortable sensation in the summer tire class, even at low speed. 
Due to all these notable features, this tire is the best choice for those driving sports coupes, speedy sedans, and sporty compact transport like Mercedes, Audis, or BMWs.
Competitors & Alternatives
| | |
| --- | --- |
| Treadlife Warranty: | None  |
| Uniformity Warranty: | 1 Year / First 2/32″ of wear |
| Workmanship & Materials Warranty: | Unlimited Time / Free replacement first year or 2/32″ wear, then prorated until 2/32″ remaining depth |
| Manufacturer's Road Hazard Warranty: | None |
| Manufacturer Special Warranty: | None |
Warranty summary for replacement tires purchased on or after 02/13/20
| 15 | | 16 | |
| --- | --- | --- | --- |
| 195/55R15 | 225/50R15 | 205/55R16 | 225/55R16 |
| 205/50R15 | 345/35R15 | 215/55R16 | 225/60R16 |
| | | 225/50R16 | 245/45R16 |
| 17 | | 18 | |
| --- | --- | --- | --- |
| 205/45R17 | 225/55R17 | 215/45R18 | 245/40R18 |
| 205/50R17 | 225/60R17 | 225/45R18 | 245/45R18 |
| 205/55R17 | 235/45R17 | 235/40R18 | 245/50R18 |
| 215/55R17 | 245/40R17 | 235/45R18 | 255/40R18 |
| 225/45R17 | 245/45R17 | | |
| 225/50R17 | | | |
Cinturato P7 prices range approximately from ‎$81.00 to $389.00 (Discount Tire)
Pirelli Cinturato P7 – Compare Prices
We found 6 online tire retailers selling Pirelli Cinturato P7. Refer to the details below to get the best price:
Pirelli Cinturato P7
PRICE
SOLD BY
 

Offers

Offers

$100.41

Offers

Offers

Offers
Cinturato P7 Ratings By Consumer