Recently, many people still have a vague opinion on the differences between touring and performance tires. This misunderstanding may lead to struggles when choosing the most suitable tires for your vehicles. In fact, touring tires and performance tires serve a distinctive customer segment.
This article will clarify your mindset about these two types of auto parts.
What Is A Touring Tire?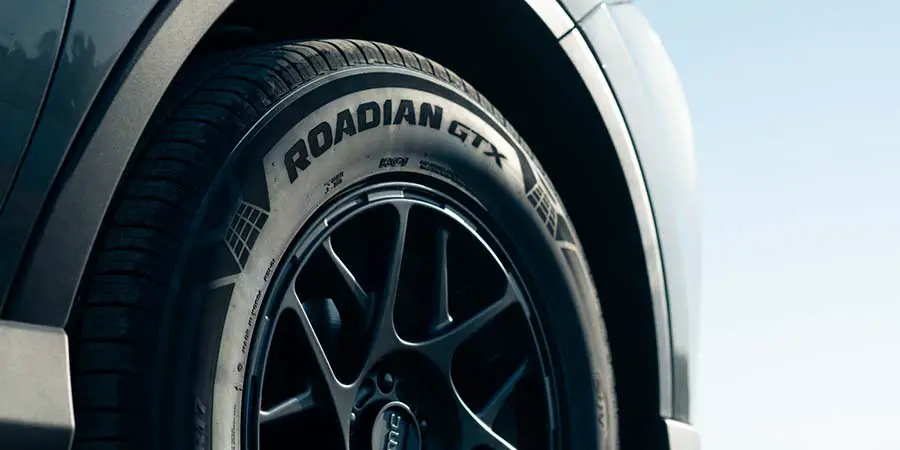 Features
A touring tire is an all-function model that is commonly used by many drivers. The unique feature that distinguishes this line from other tires is its low profile with balanced handling. 
Moreover, since the tire is designed for all-season purposes, its tread is wide and exposed nicely to the highway surface. This point enhances the traction of the car on the road, especially in wet or snowy weather. 
Besides, the tread pattern on this model also helps suspend vibration and humming noise, bringing comfort to the driver. Additionally, mileage extension is also one of the outweighed characteristics of this marvelous tire. 
In terms of the price range, the all-season tire is very economical and available in all auto parts stores. Therefore, finding an alternative in the nick of time is not too big a problem.
Touring tires are suitable for normal driving cars, such as SUVs, minivans, sedans, and public vehicles. However, this type can not be installed in sports and racing cars.
Pros & Cons
Pros
Long-distance ride
Comfortable and quiet
Tire longevity expansion
Superior traction in wet and snowy conditions
Economical in price
Available everywhere
Fuel-efficient
Cons
Hard cornering
Not suitable for fast driving
What Is A Performance Tire?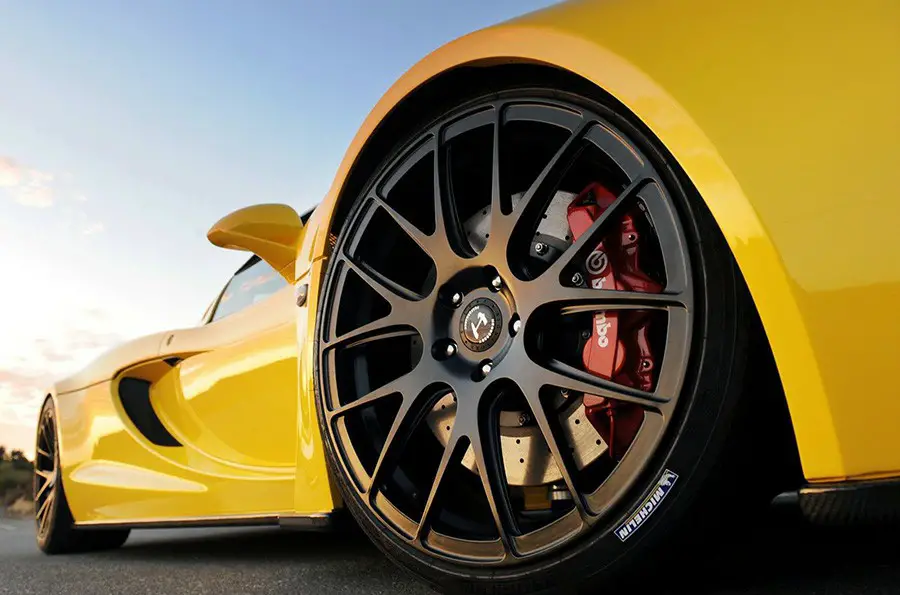 Features
Contrary to the touring tire, the performance type is specifically used in racing cars with superior traction. It is made from compound rubber with many tiny thorns on the tread. And its surface is molded with a long deep tread to raise the car's performance. 
On top of that, the unique construction makes it easier to take sharp corners in a splash as the wheel scrubbing on the road will initiate a high degree of the fraction. 
Besides, the high fraction may also result in short stopping distance, which in return eliminates the risk of accidents. In general, this tire is best utilized in wet and dry weather in the summer.
Recently, performance tires have been classified into three types.
Performance: Normal performance tires run smoothly in damp and dry conditions. This type assists long-lasting ride with its high quality and excellent handling.
Summer performance: Specially designed for summer conditions, it can sustain either the high temperature or the dryness of the road. However, wet and snowy weather is not in favor of this summer tire. 
R-Compound: R-compound tire is an upgraded version of racing tires. The rubber that made up this product is stickier than any others, making it one of the best grip tires. Nevertheless, the longevity of this model is as short as the summer type.
Performance tires can fit well with sporty vehicles such as Ferrari, Ford, Acura NSX, etc.
Pros & Cons
Pros
Suitable for racing cars
Quick responsiveness
Excellent cornering
Short stopping distance
Good control
Superior traction
Cons
Loud noise
Uncomfortable when driving
Short tread durability
Touring Vs Performance Tires
Let's dive deeper into the match-up of performance vs touring tires with 5 criteria.
Responsiveness
Regarding the quick reaction of the cars, the majority of drivers will prefer sports cars or racing cars. Most of them will have a high demand for stopping distance and cornering ability. 
In this circumstance, a performance tire will match their special needs due to its exclusive tread construction. If you are into a chilling trip, a touring tire may be better for your car.
Versatility
If you aim at the tire that can accompany your car for the whole year. You had better purchase a touring tire on account of its smooth operation regardless of harsh weather conditions. Performance type is not really an optimal choice since it only works well in summer.
Tire Lifespan
Tire durability is always on the top of customers' minds whenever they decide to buy a new one. The sustainability of the auto parts can save them a lot of money. In this case, a touring tire will be the best option. If longevity is not your priority, a performance tire is fine.
Fuel Consumption
Assume that you are going on a long trip; a tire that consumes less fuel is what you are looking for. Once again, the touring tire wins this competition; this type can save up more fuel than a performance tire does.
Speed
When it comes to speed, performance tires outweigh their counterparts. However, if you are a safe driver, a touring tire can satisfy your needs with its medium pace.
Wrapping Up
In conclusion, there are many differences between touring vs performance tires. Performance tires could be an ideal choice if you are a racing driver, but the price is a little higher than other types. 
In contrast, touring tires will better fit people who use their cars as daily transportation. In general, both of them are high in popularity among cars forums.
If this article is informative to you, feel free to express your opinion in the comment below!