Maybe, there was a time that you heard about "Continental". This brand is known as one of the most popular tire manufacturers in the world. It is famous for well-designed tires with the best durability and quality.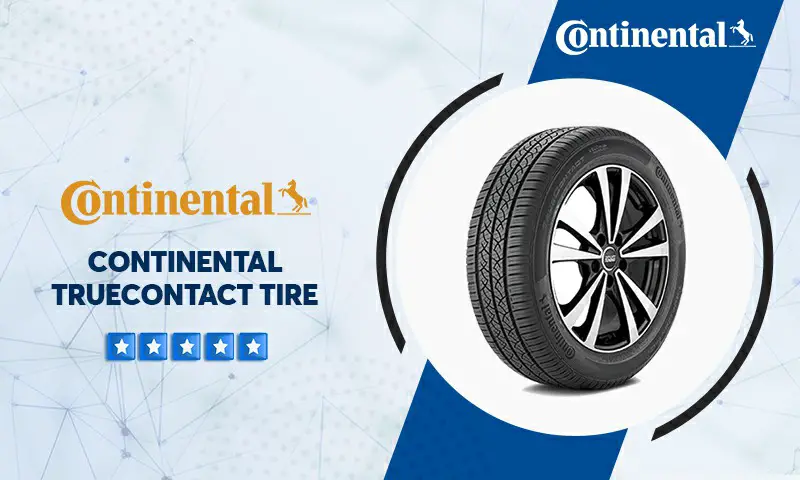 In this article, we will deep dive into the world of tires and discover a great product of this brand – Truecontact Tour. What is the special feature of this tire? Which car can it be suitable for? Let's take a look at the Continental Truecontact Tour review to see more details.
Continental Truecontact tire review
The first highlight feature of TrueContact is that it can match with a wide range of cars from sedans, coupes to minivans, and crossovers. As its size can range from 15 to 19 inches in diameter. 
Which brands of cars are suited to this tire? You can apply Truecontact Tour to many different brands such as the sedans of Honda Accord, Toyota Camry, Nissan Altima, Ford Fusion, Toyota Corolla and Honda Civic, the minivans of the Honda Odyssey and Toyota Sienna. Besides, it can fit with some sporty coupes.
The manufacturer called Truecontact Tour an "all-season tire". It means you can drive it all seasons in a year, even in the winter with light snow.
This tire is equipped with the latest in tire technology. Therefore, it brings to your car stability and comfortable experience during all kinds of weather, street conditions.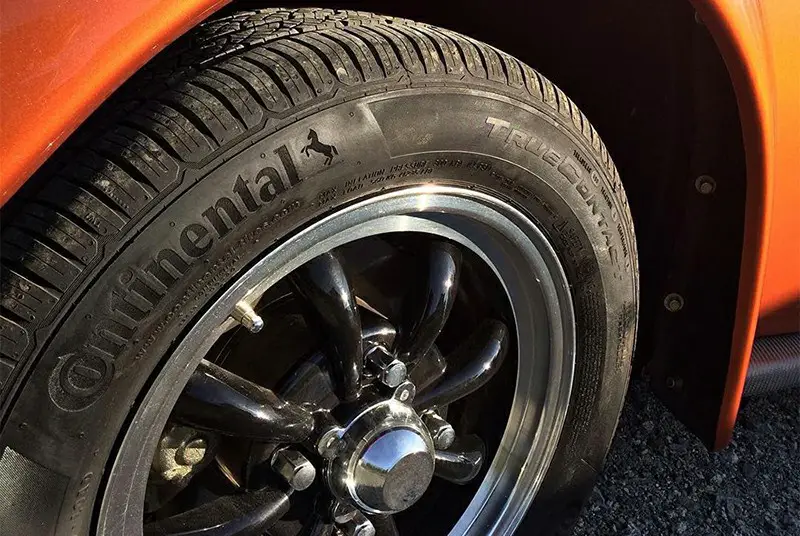 Look at the tire above, focus on the tread. The newest tire technology also creates the tread that can provide fuel efficiency, good traction on wet roads. Tg-OF Polymers and Silane additives are the compounds used to increase treadwear and handle all the seasons.
In addition to these outstanding features, Continental provides a warranty up to 90,000 miles. However, note that the warranty is dependent on the speed rating of the tire. Any defects in materials and workmanship are warranted for an exact 6 years. Free replacement is available in the first year or first 2/32 inch of wear.
see more: Continental CrossContact LX20 EcoPlus Tire Reviews
Pros & Cons
Continental Truecontact tire review: test drive
Being fans of tires who have experienced many different tires including Continental TrueContact. We see that this tire is carefully designed with many technologies that provide quality grip, traction throughout the year. Besides, you can believe the manufacturer because it is one of the best in the world. In particular, you will have a very long warranty.
This tire is absolutely for those who are looking for a high-quality tire at an affordable price.
However, being supposed to handle winter with snow, the TrueContact Tour could only really operate well in very light snow. It doesn't have enough traction and stopping power for safety. Therefore, if you live in a nation that is very cold and snowy in the winter, you should use winter tires to ensure your safety. In the areas with mild winters or without snow, TrueContact Tour is always one of the best choices.
In Sum
This is the end of our Continental Truecontact Tour tire reviews. As you can see, it has all the features to be the best tire for its price. We hope you have learned something new about this brand. 
Competitors & Alternatives
| | |
| --- | --- |
| Treadlife Warranty: | 6 Years / 80,000 Miles (T- & H-Speed Rated) (1)  6 Years / 70,000 Miles (V-Speed Rated) (1)  Half mileage for rear if different size than front |
| Uniformity Warranty: | 1 Year / first 2/32″ of wear (1) |
| Workmanship & Materials Warranty: | 6 Years / Free replacement first year or 2/32″ of wear, then prorated until 2/32″ remaining depth (1) |
| Manufacturer's Road Hazard Warranty: | 1 Year / first 2/32″ of wear |
| Manufacturer Special Warranty: | 60-day or 1st 2/32″ trial (2), 3-yr flat changing |
| Additional Information: | (1) Repair voids warranty (2) Whichever comes 1st,purchase 4 exchange for another set of Conti. |
TrueContact
Tour
Warranty summary for replacement tires purchased at Tire Rack
| 15″ | | 16″ | |
| --- | --- | --- | --- |
| 185/65R15 | 195/65R15 | 205/60R16 | 225/60R16 |
| 195/60R15 | | 205/65R16 | 225/65R16 |
| | | 215/60R16 | 235/65R16 |
| | | 215/65R16 | |
| 17″ | | 18″ | |
| --- | --- | --- | --- |
| | | | |
| 215/45R17 | 225/60R17 | 215/55R18 | 235/55R18 |
| 215/55R17 | 225/65R17 | 225/50R18 | 235/60R18 |
| 215/60R17 | 235/55R17 | | |
| 215/65R17 | 235/60R17 | | |
| 225/50R17 | 235/65R17 | | |
| 225/55R17 | | | |
TrueContact prices range from approximately $99.99 and up – Tire Rack
Falken EUROALL SEASON AS210
Goodyear Vector 4Seasons Gen 3
BFGoodrich g Grip All Season 2
Bridgestone Weather Control A005 EVO
Continental AllSeasonContact
Nokian WeatherProof
Continental Truecontact – Compare Prices
We found 3 online tire retailers selling Continental Truecontact. Refer to the details below to get the best price
Continental Truecontact
PRICE
SOLD BY
 

Offers

Offers

Offers
Truecontact Tour tire reviews by consumer