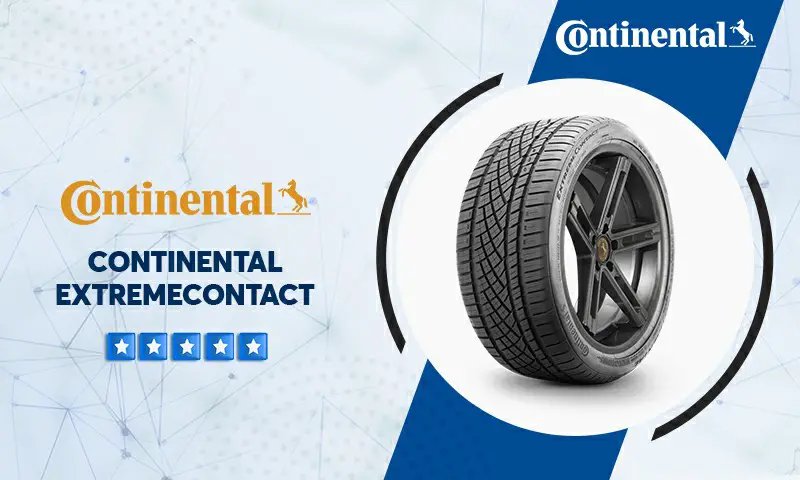 Continental AG, commonly known as Continental, is a German multinational automotive parts manufacturing company. This German company is also the fourth-largest manufacturing company. It really deserves this place as it created a fantastic invention – Continental ExtremeContact DWS06. Our review will clarify the pros and cons of this product to help you make the right decision.
After three years of investigation, this all-season performance was finally developed to lead UHP tires.
According to Continental, drivers who wish for ultra-high performance all-season tires should consider DSW 06, which stands for dry, snow, and wet, so they can experience comfort in every turn and straightaway. DWS 06 tires feature Continental's SportPlus Technology and aim to provide an excellent all-rounder.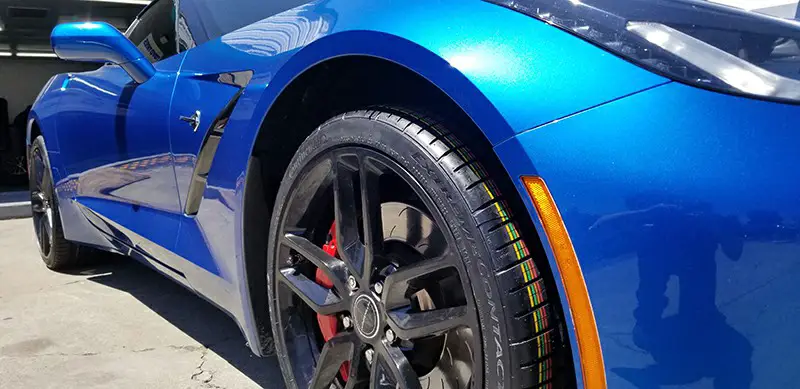 In general, the compound of silica and +silane helps enhance friction on slick and snowy surfaces, therefore providing more precise handling and lengthening tread life. Especially, the outboard shoulder prevents slippage and wheel spinning while taking corners, ensures safety, and decreases accident rates.
In wet traction and rain, DSW06 completes its task well, thanks to the varied tread types and high-angled grooves. The combination of traction grooves and applying X-Sipe technology around the tread makes noticeable improvements in braking performance.
What is more, in rocky conditions, Continental ExtremeContact DWS06 tires show very little or almost no issue. However, when driving in heavy slush, this tire may not be the best choice.
ExtremeContact DWS06 test drive
We have used these tires for a long time, and they are a great all-rounder. We usually have to travel far for work and regularly commute to mountainous areas. These tires have performed quite well in all conditions: heavy rain, slippy roads, dry ways, etc. 
The tires can also stabilize speed well on slush. So far, they have been the only tires we might leave on all year for any driveway. 
With these tires, we are sure that Mercedes S-Classes will perform as well as Audi A8L, which owns a very powerful system.
Continental ExtremeContact DWS 06 is indeed an excellent tire on winter days as they show off best in wet, snow conditions. 
However, do not expect smooth driving in extremely frozen days as no tire can do that. Even the name tells that the DWS imprinted in the tire lets you know the conditions they can best handle.
To be honest, the price is a bit steep. However, when compared to other types of tires in this category, they are actually the least expensive and do well in their business. Although the price may be a little steep at first, it is still affordable and worth pursuing for long-term uses.
Especially if you are a sports car, sport truck, or performance sedan driver, ExtremeContact DWS 06 is designed for you to satisfy your year-round driving passion in all weather conditions.
Conclusion
This article may help you gain better knowledge of tires and figure out the suitable one for you.
Overall, we think DWS 06 completes its business well and deserves top rank in the tire market.
Competitors & Alternatives
| | |
| --- | --- |
| Treadlife Warranty: | 6 Years / 50,000 Miles (1) Half mileage for rear if different size than front |
| Uniformity Warranty: | 1 Year / first 2/32″ of wear (1) |
| Workmanship & Materials Warranty: | 6 Years (1) / Free replacement first year or 2/32″ of wear, the prorated until 2/32″ remaining depth |
| Manufacturer's Road Hazard Warranty: | 1 Year / first 2/32″ of wear |
| Manufacturer Special Warranty: | 60-day or 1st 2/32″ trial (2), 3-yr flat changing |
| Additional Information: | (1) Repair voids warranty (2) Whichever comes 1st,purchase 4 exchange for another set of Conti. |
ExtremeContact DWS06 Tour
Warranty summary for replacement tires purchased on or after 01/01/18
at Tire Rack
| 16″ | | 17″ | |
| --- | --- | --- | --- |
| 195/50ZR16 | 215/55ZR16 | 205/45ZR17 | 225/50ZR17 |
| 205/45ZR16 | 225/50ZR16 | 205/50ZR17 | 225/55ZR17 |
| 205/50ZR16 | 225/55ZR16 | 215/45ZR17 | 235/45ZR17 |
| 205/55ZR16 | | 215/50ZR17 | 235/50ZR17 |
| | | 215/55ZR17 | 235/55ZR17 |
| | | 225/45ZR17 | 245/40ZR17 |
| | | 245/45ZR17 | 245/50ZR17 |
| | | 255/40ZR17 | 255/45ZR17 |
| 18″ | | 18″ | |
| --- | --- | --- | --- |
| 215/40ZR18 | 235/60ZR18 | 255/40ZR18 | 285/35ZR18 |
| 215/45ZR18 | 245/35ZR18 | 255/45ZR18 | 295/35ZR18 |
| 225/40ZR18 | 245/40ZR18 | 255/55ZR18 | |
| 225/45ZR18 | 245/45ZR18 | 265/35ZR18 | 235/50ZR18 |
| 225/50ZR18 | 245/50ZR18 | 265/40ZR18 | 235/55ZR18 |
| 235/40ZR18 | 245/55ZR18 | 275/35ZR18 | |
| 235/45ZR18 | 255/35ZR18 | 275/40ZR18 | |
| 19″ | | 20″ | |
| --- | --- | --- | --- |
| 225/40ZR19 | 255/40ZR19 | 245/35ZR20 | 265/45ZR20 |
| 225/45ZR19 | 255/45ZR19 | 245/40ZR20 | 275/30ZR20 |
| 235/35ZR19 | 255/50ZR19 | 245/45ZR20 | 275/35ZR20 |
| 235/55ZR19 | 265/30ZR19 | 255/35ZR20 | 275/40ZR20 |
| 245/35ZR19 | 265/35ZR19 | 255/45ZR20 | 275/45ZR20 |
| 245/40ZR19 | 275/30ZR19 | 255/50ZR20 | 285/30ZR20 |
| 245/45ZR19 | 275/35ZR19 | 265/35ZR20 | 295/40ZR20 |
| 245/50ZR19 | 275/40ZR19 | | 295/45ZR20 |
| 255/35ZR19 | 275/45ZR19 | | 315/35ZR20 |
| | 285/30ZR19 | | |
| | 285/35ZR19 | | |
| | | | |
| 21″ | | 18″ | |
| --- | --- | --- | --- |
| 295/35ZR21 | 295/40ZR21 | 255/30ZR22 | 275/40ZR22 |
| | | 265/30ZR22 | 285/30ZR22 |
| | | 265/35ZR22 | 285/35ZR22 |
| | | 265/40ZR22 | 295/25ZR22 |
ExtremeContact DWS06 t prices range from approximately $97.23 and up – Tire Rack
Continental ExtremeContact DWS
Vredestein Quatrac Lite
Maxxis MA Z4S Victra
Hankook Optimo 4S
Goodyear Eagle Vector
Hankook Ventus V2 Concept
Continental ExtremeContact DWS06 – Compare Prices
We found 6 online tire retailers selling Continental ExtremeContact DWS06. Refer to the details below to get the best price:
Continental ExtremeContact DWS06
PRICE
SOLD BY
 

$96.2

Offers

Offers

Offers

$96.2

Offers
ExtremeContact DWS06 Ratings By Consumer