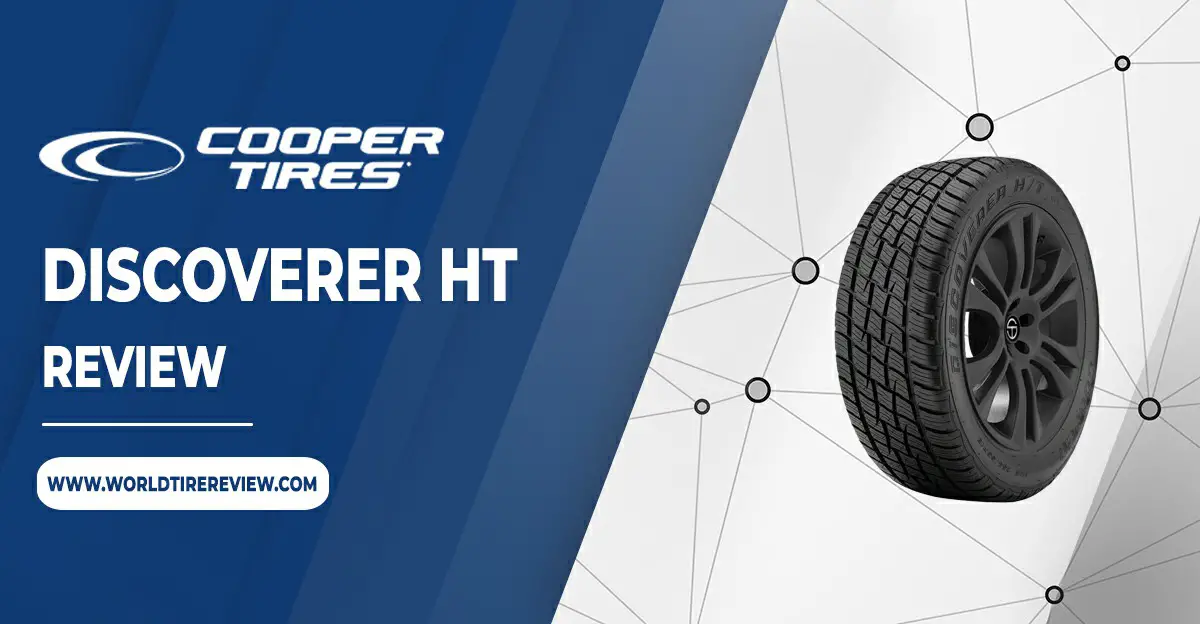 About Cooper Tire & Rubber
Cooper Tire & Rubber Company is famous for its robust and steady tires designed specifically for large cars like trucks. Recently, this company has successfully built a reputation for manufacturing smaller and more elegant tires for sedans, coupes, compacts, or minivans. One of its favored tires in recent years is Discoverer HTP. In this Cooper Discoverer HTP, we will dive deeper into the outstanding features of this tire.
Cooper Discoverer HTP Reviews
Overall, Cooper designs the Discoverer tire for highway touring. It can give drivers a quiet and comfortable ride no matter what the weather is. This item is the best fit for crossovers, pickup trucks, or SUVs. 
Our team has experienced this tire and figured out it performs exceptionally well on dry or wet roads. Especially with its robust design, the tire can easily get through up to 8 inches of snowy roads. 
The Americans have always been famous for creating classy and luxury designs. The Cooper Discoverer HTP is no exception! Its tread is made from high-quality rubber, giving us a graceful but robust look that can rock any weather condition. 
The shoulder and the sidewall of the tread form a nearly right angle, which enhances the cool and tough appearance of the tire. The sidewall is wide and flat enough to print the company and product line of the tire in fashionable font and size. 
The tire has an asymmetrical tread design, all-season silica along with Cooper's R-Tech construction technology, allowing the tire to improve dry pavement grip and handling in any situation. 
The manufacturer has worked hard in the past couple of years to develop the quietness of the tire by using a computer-optimized tread pitch sequence. Many of our drivers have stated that this tire is surprisingly quiet on the highway, considering its giant and robust look. 
Within the treads, there are serpentine sipes that give biting edges for better traction on wet surfaces. These sipes improve the tire's stability, resulting in a smoother experience on the highway. 
The circumferential grooves pattern of the tread helps remove water and lessen the chance of hydroplaning on the tire shoulder, which is a plus for this model. 
The Cooper Discoverer HTP has a longer tread life and more even treadwear with the new and advanced tread design. Additionally, Cooper offers a 65,000-mile of tread guarantee, making this tire one of the most beneficial deals on the market for drivers.
Cooper Discoverer HTP Test Drive
Although the Cooper Discoverer HTP has not gotten as much attention as it deserves, the tire provides excellent performance for drivers searching for a highway all-season tire. The tire gives drivers a comfortable and safe ride no matter what the weather conditions are – dry, wet, or light snow. 
However, enthusiastic drivers may find the sidewalls a little too soft ,and there should be improvements in high-speed cornering stability. 
In conclusion, this pick is an amazing tire that we can confidently recommend. Hopefully, this review can help you to make an easier decision on whether to buy this tire or not.
| | |
| --- | --- |
| Treadlife Warranty: | 6 Years / 65,000 Miles Half mileage for rear if different size than front |
| Uniformity Warranty: | First 2/32″ of wear |
| Workmanship & Materials Warranty: | 6 Years / Free replacement first year, 2/32″ or 25% of wear, then prorated until 2/32″ remaining depth |
| Manufacturer's Road Hazard Warranty: | None |
| Manufacturer Special Warranty: | 45-Day Road Test (1) |
| Additional Information: | (1) Exchange for another Cooper brand tire |
| 15″ | | 16″ | |
| --- | --- | --- | --- |
| LT 235/75R15 | | 215/70R16 | 245/70R16 |
| | | LT 215/85R16 | 245/75R16 |
| | | 225/70R16 | LT 245/75R16 |
| | | LT 225/75R16 | 255/70R16 |
| | | 235/70R16 | 265/70R16 |
| | | LT 235/85R16 | LT 265/75R16 |
| 17″ | | 18″ | |
| --- | --- | --- | --- |
| 225/65R17 | 245/70R17 | 235/60R18 | 255/65R18 |
| 235/60R17 | LT 245/75R17 | 235/65R18 | 265/60R18 |
| 235/65R17 | 265/65R17 | 245/60R18 | 265/65R18 |
| LT 235/80R17 | 265/70R17 | 255/55R18 | LT 275/70R18 |
| 245/65R17 | LT 265/70R17 | | |
Discoverer HTP prices range approximately from $147.00 to $194.00 – Discounttire
Cooper Discoverer HTP – Compare Prices
We found 4 online tire retailers selling Cooper Discoverer HTP. Refer to the details below to get the best price
Cooper Discoverer HTP
PRICE
SOLD BY
 

Offers

Offers

Offers

$149
Discoverer HTP Ratings By Consumer