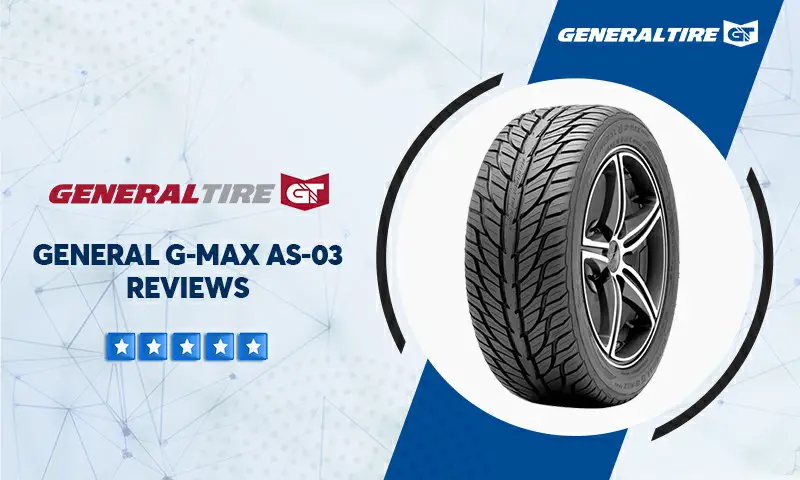 With over 100 years of experience, General – a leading tire manufacturer based in Germany, is a trustworthy company you can rely on whenever you buy tires. Among many excellent products that General delivered, the Grabber Red Letter stands out as the exceptional tire for SUV or trucks with 4WD or 2WD. In this article, we will provide you with General Grabber Red Letter reviews so that you can have more information about this item before paying your money.
General Grabber Red Letter Overview
#1 Design
This Grabber from General has the name "Red Letter" with it literally because of the "General" word carved in red on the tire's side.
The General brand also delivers its tires in different sizes from 15 to 20 inches. Therefore, the Grabber Red Letter is available to use on normal SUVs, light trucks, or even heavy trucks. 
This Grabber Red Letter consists of an aggressive tread block and deep grooves from mud tires while the shoulders are made closer along with the tread like in all-terrain tires.
#2 Toughness And Strength
The brand utilizes its exclusive technology called General Tire's Duragen. By that we mean, the Red Letter is manufactured with extraordinarily strong steel belts and sturdy three plies of the casing. 
Interestingly, according to the General, a single Grabber Red Letter tire contains steel belts that can handle a Trophy off-road truck. 
As a result, this General tire can perform excellently for both off-road and highway driving. Plus, any tough obstacles on the roads like sharp rocks, debris, or nails can't hinder the Red Letter from doing its job. Thanks to the 3-ply construction, this Grabber can be resistant to tear and wear under any road condition or constant using times.
#3 Exceptional Traction
General opts for the "Strake and chamfer" style to gain the Red Letter tread's traction. Due to the strake, the chamfering can directly interact with the road surfaces. Therefore, this General Grabber tire will offer drivers remarkable smoothness, gripping, and floatation on soft dirt, rock, and sand surfaces.
#4 Quiet Performance
Despite having a robust and large shape, this Red Letter General tire functions quietly on off-road surfaces and paved roads. The result from a measurement has shown that the sound level inside the vehicle cabin reaches only 4DBA while the speed is around 70mph.
# 5 Pros & Cons
Grabber Red Letter Test Drive
Here we're delighted to share with you our honest opinions after one month of using this Grabber Red Letter tire. 
When driving with this General Grabber Red Letter on various off-road terrains, we can see the difference that no tire can perform. It brings great traction on deep sand, rocks,… Riding on the highway is super comfortable and smooth.
Road noise is not an issue of this General Grabber Red Letter. They are even quieter beyond our expectations when compared to other tires. This quietness is achieved thanks to the perfect 3-ply construction, Duragen technology, and the "Strake and chamfer" tread design.
However, snow-covered and wet road traction is a minus point you need to consider before choosing this product.  When driving on these roads, you need to be careful as the non-siped tires, which might cause a little slippery.
Overall, we can affirm you that this product is the strongest and toughest General tire on the market up to now. General tires are not really affordable, but they are worth your investment. We hope that the General Grabber Red Letter reviews can somehow help you decide to opt for this item.
See more: General Grabber At2 Reviews – The Best Choice For General Tire
Competitors & Alternatives
| | |
| --- | --- |
| Treadlife Warranty: | None |
| Uniformity Warranty: | 1 Year / first 2/32″ of wear (1) |
| Workmanship & Materials Warranty: | 6 Years / Free replacement first year or 2/32″ of wear, then prorated until 2/32″ remaining depth (1) |
| Manufacturer's Road Hazard Warranty: | None |
| Manufacturer Special Warranty: | 45-Day or 1st 2/32″ Customer Satisfaction Trial(2) |
| Additional Information: | (1) Repair voids warranty (2) Whichever comes 1st, purchase 4 exchange for another set of General. |
Grabber Red Letter
warranty summary for replacement tires purchased on or after 01/01/18 at Tire Rack
| 15″ | | 16″ | |
| --- | --- | --- | --- |
| LT 31X10.50R15 | LT 33X12.50R15 | LT 265/75R16 | LT 315/75R16 |
| LT 33X10.50R15 | LT 35X12.50R15 | LT 285/75R16 | |
| 17″ | | 18″ | |
| --- | --- | --- | --- |
| LT 265/70R17 | LT 35X12.50R17 | LT 275/70R18 | LT 35X12.50R18 |
| LT 285/70R17 | LT 37X12.50R17 | LT 33X12.50R18 | LT 37X12.50R18 |
| LT 33X12.50R17 | | | |
| 20″ | | | |
| --- | --- | --- | --- |
| LT 315/50R20 | LT 35X12.50R20 | LT 37X12.50R20 | |
Grabber Red Letter prices range from approximately around $191.99 – $485.99 – Tirebuyer
Avon AX7
Pirelli Scorpion ATR
Goodyear Wrangler AT SA Plus
Pirelli Scorpion All Terrain Plus
Hankook DynaPro ATM RF10
Goodyear Wrangler DuraTrac
General Grabber Red Letter – Compare Prices
We found 6 online tire retailers selling General Grabber Red Letter. Refer to the details below to get the best price:
General Grabber Red Letter
PRICE
SOLD BY
 

$191.99

$198.99

$198.99

Offers

$199

Offers
Grabber Red Letter Ratings By Consumer