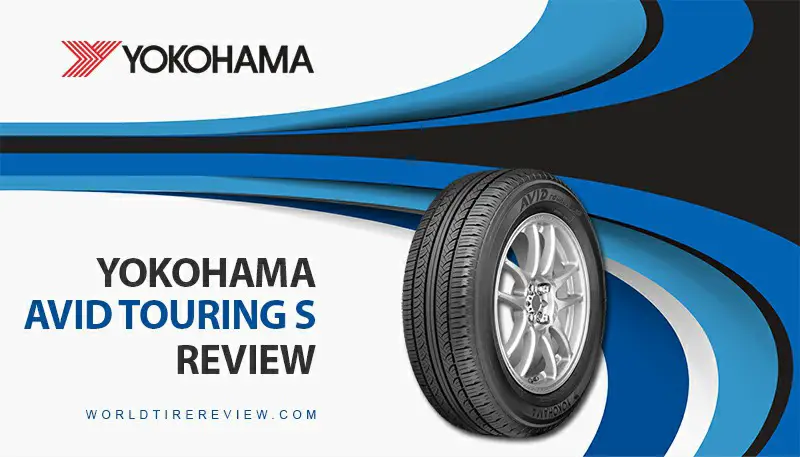 After a period of use, you will need to replace the car tires to ensure safety and convenience when traveling. The first suggestions for you are the Yokohama Avid Ascend, but what are the advantages and disadvantages of this tire? This review will provide you with a specific analysis of this product.
Brand Yokohama
Yokohama is one of the leading brands of Japanese tire production; their product has gained a lot of reputation internationally. They focus on product development and innovation to deliver the safest tires on the market.
The use of orange peel essential oil has been a proprietary Yokohama patent; it is environmentally friendly and provides outstanding performance compared to other tires globally.
Yokohama Avid Ascend applies the most advanced production technologies and techniques to bring customer satisfaction. Therefore, this brand has passed the strict quality standards of ISO / TS16949 – a standard quality management system for major car manufacturers worldwide.
Yokohama Avid Ascend Features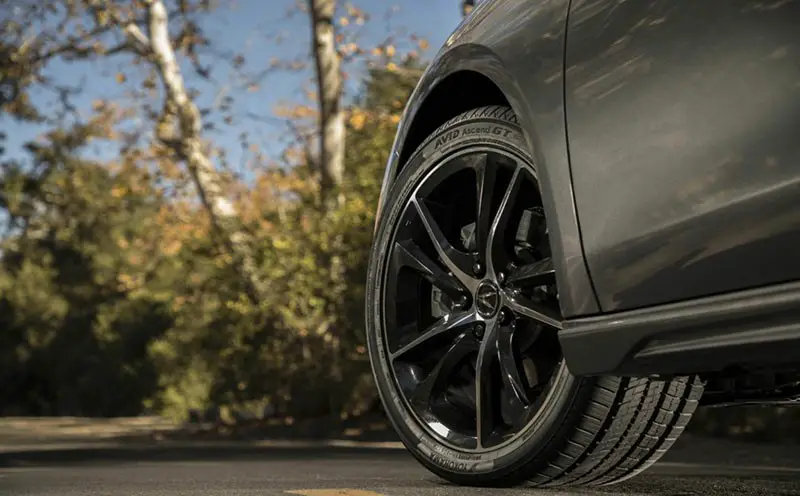 Design
Yokohama Avid Ascend's asymmetrical spongy design helps ensure road grip in winter and drainage on rainy days. The tires also improve safety during each turn due to the connection of large external spheres, which increases its exposure and grip with the road surface. 
Resistance To Slip
The Yokohama tire consists of many cross grooves and four circumferential grooves to make drainage easier. Besides, its slip resistance is highly appreciated thanks to the combination of a 3D suction system located around the tire surface.
Driving Feeling
The tires bring comfort and confidence to the driver. It integrates many outstanding features, from the ability to grip the road, maintain stability to cornering times o,r handle responsive feedback situations. Therefore, you will experience the smoothest and most secure feeling when traveling with this tire brand.
Yokohama Avid Ascend Review: Pros And Cons
View more: Yokohama Geolandar A/T G015 Review
Yokohama Avid Ascend Test Drive
One advantage of the Yokohama Avid Ascend is its low noise level, which provides us a quiet ride. 
Furthermore, we also find the design of multiple cross grooves and four circumferential grooves will be advantageous even in extreme circumstances such as heavy rain or snow and ice.
Based on our experience, we consider that Yokohama is suitable for many types of cars on the market today, such as sedans, coupes, crossovers, or minivans.
Although the tire has a high traction ability, it is a fuel-saving product thanks to reducing rolling resistance. Besides, the Yokohama Avid Ascend offers a product line with a long life span of 85,000 miles. And it will certainly be difficult to find such a durable product line like this. 
In our opinion, the Ascend is a perfect choice for drivers.
Conclusion
The Yokohama Avid Ascend is a great passenger tire for everyone. It can respond well in all weather and suit all the needs of drivers. For each model, Yokohama offers compatible designs and gives you the best experience. We hope you find this post helpful for your reference.
Competitors & Alternatives
| | |
| --- | --- |
| Treadlife Warranty: | 5 Years / 85,000 Miles (2) |
| Uniformity Warranty: | 1 Year / first 2/32″ of wear |
| Workmanship & Materials Warranty: | 5 Years / Free replacement first year or 2/32″ of wear, then prorated to 2/32″ remaining depth |
| Manufacturer's Road Hazard Warranty: | None |
| Manufacturer Special Warranty: | 30-Day Test Drive (1) |
| Additional Information: | (1) Full refund or exchange (2) Half mileage for rear if different size than front |
Avid Ascend warranty summary for replacement tires purchased at Tire Rack
| 15″ | | 16″ | |
| --- | --- | --- | --- |
| 175/65R15 | 195/65R15 | 185/55R16 | P 215/60R16 |
| 185/55R15 | P 195/65R15 | 195/50R16 | 215/65R16 |
| P 185/60R15 | P 205/65R15 | P 195/60R16 | 225/60R16 |
| P 185/65R15 | P 205/70R15 | 205/55R16 | 225/70R16 |
| 195/60R15 | 215/70R15 | P 205/55R16 | P 235/60R16 |
| P 195/60R15 | | P 205/60R16 | 235/65R16 |
| | | 205/65R16 | |
| | | 215/55R16 | |
| 17″ | | 18″ | |
| --- | --- | --- | --- |
| 205/50R17 | 225/50R17 | P 215/55R18 | 235/50R18 |
| P 215/50R17 | P 225/55R17 | 225/45R18 | 235/55R18 |
| P 215/55R17 | P 225/60R17 | P 225/50R18 | 235/60R18 |
| 215/60R17 | 225/65R17 | P 225/55R18 | |
| P 215/65R17 | 235/45R17 | P 225/60R18 | |
| 225/45R17 | P 235/60R17 | 235/45R18 | |
| | 235/65R17 | | |
Avid Ascend prices range approximately from $92.99 – $214.99 – Tirebuyer
Falken EUROALL SEASON AS210
Goodyear Vector 4Seasons Gen 3
BFGoodrich g Grip All Season 2
Bridgestone Weather Control A005 EVO
Continental AllSeasonContact
Nokian WeatherProof
Yokohama Avid Ascend – Compare Prices
We found 2 online tire retailers selling Yokohama Avid Ascend. Refer to the details below to get the best price:
Yokohama Avid Ascend
PRICE
SOLD BY
 

Offers

Offers
Avid Ascend Ratings By Consumer