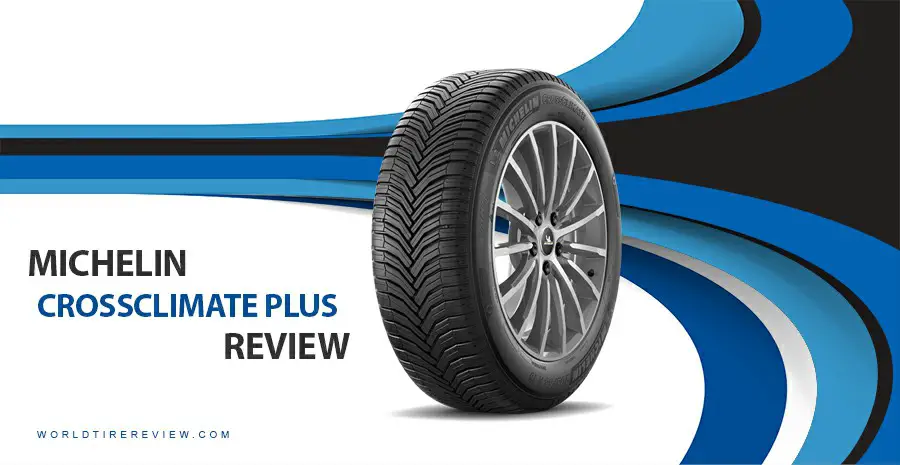 Michelin has long been the gold standard in the car, truck, or agriculture tire business. People are in favor of its exceptional tolerance to extreme temperatures. 
Their technology provides the best fuel efficiency. And it still maintains high levels of driver safety.
The Michelin Crossclimate + Features
The CrossClimate Plus is an upgrade over the original. The most current Michelin tread compound provides longer-lasting safety and traction. This feature is appropriate for icy weather. 
Michelin Plus tires also work well in various situations. They do but give up some warm-weather grip in exchange for enhancing ice and snow traction. 
The 3PMSF symbol is present on these tires. It shows that the tire has safe transverse traction in snowy conditions as well. It may be the most successful all-weather version available.  
The tire is on the higher end of the price range. Will it stay true to the more significant price's expectations?
Pros And Cons
Our Tire Drive Test
On Dry Tarmac
The responsive traction on this tire catches our attention right away. It has the feel of a racing tire, which is a high compliment for an all-season version. 
The rapid turn-in comes with a surprising amount of traction, comparable to a summer tire. Also, there is enough traction for robust acceleration. 
It also brakes with authority, with the shortest braking distances in the class on dry ground. As a result, it is an attractive choice if you want top-notch dry handling. 
Over Slippery And Wet Roads
In rainy conditions, Michelin's all-season tire maintains its impressive ability. Even on wet days, you'll have no trouble maneuvering your car around the bends. 
Besides, the CrossClimate+ allows you to push through turns. Even at the limit, it gives you plenty of room to correct and execute evasive movements. 
Although not the best in the segment, they are still competitive. Its hydroplaning resistance is adequate as well. 
We had hoped for more from Michelin, though. The CrossClimate+ turns well, but it brakes poorly. 
On Snowy Roads
The 3PMSF rating is one of the CrossClimate+'s most notable characteristics. This sign indicates more excellent ice and snow traction than an all-season one. 
Typical all-season models only get the M+S grade. It indicates that this tire has a superior tread. If you compare the CrossClimate+ to typical all-season tires, it will surprise you. 
On snowy roads, Michelin's performance is outstanding. You will have improved acceleration traction with the CrossClimate+. 
It means you can go deeper into the snow without becoming trapped. Despite its improvements, it is still not a winter tire. 
You'd be OK using it in light snow, but we don't recommend using it in tough winter circumstances. It is particularly true if you deal with ice and deep snow throughout the winter.
For Off-Road Driving
Michelin Crossclimate + should give adequate traction over hardened surfaces. On the other hand, sharp items may harm the tread, so you should keep your off-roading to a minimum. 
Also, do not expect a lot of traction on huge boulders or in mud. 
Comfort
This tire's responsiveness and precise steering are worth noting. That said, it will impact the comfort of the driving experience. 
Indeed, it is not bad, but being a Michelin product, it does not live up to our expectations. Vibrations from the road are noticeable, especially when you strike a pothole. 
Unfortunately, for the level of noise, things become worse. The CrossClimate+ is without a doubt one of the noisiest all-season tires. 
There is a distinct tread grumble in the cabin, which is audible even at moderate speeds. The hum does not seem very bothersome, but it is there. 
Both results prove that it is not a combination of comfort and performance.
We cannot deny that each premium tire has its own set of advantages and disadvantages. This tire provides excellent performance on snowy roads and dry conditions. The driving experience it offers is something to overhaul, though.
Competitors & Alternatives
| | |
| --- | --- |
| Treadlife Warranty: | 6 Years / 50,000 Miles (H- & V-Speed Rated) 6 Years / 40,000 Miles (W- & Y-Speed Rated) Half mileage for rear if different size than front |
| Uniformity Warranty: | 1 Year / first 2/32″ of wear |
| Workmanship & Materials Warranty: | 6 Years / Free replacement first year, 2/32″ or 25% of wear, then prorated until 2/32″ remaining depth |
| Manufacturer's Road Hazard Warranty: | None |
| Manufacturer Special Warranty: | 60-day satisfaction (1), 3-yr flat changing |
| Additional Information: | (1) Exchange for Michelin, BFGoodrich, or Uniroyal |
Warranty summary for replacement tires purchased on or after 06/01/19
| 15 | | 16 | |
| --- | --- | --- | --- |
| 195/65R15 | | 205/55R16 | 215/60R16 |
| | | 205/60R16 | |
| 17 | | 18 | |
| --- | --- | --- | --- |
| 215/55R17 | 225/60R17 | 225/40ZR18 | 235/45R18 |
| 225/50R17 | 235/45R17 | 225/45R18 | |
| 225/55R17 | | | |
Crossclimate Plus prices range approximately from $137.81 to $208.22 (Tire Rack)
Michelin Crossclimate Plus – Compare Prices
We found 4 online tire retailers selling Michelin Crossclimate Plus . Refer to the details below to get the best price
Michelin Crossclimate Plus
PRICE
SOLD BY

Offers

Offers

Offers

Offers
Crossclimate Plus Ratings By Consumer