Introduction To Michelin X-Ice Xi3 Review :
When mentioning tire brands, it would be a big mistake if you forget about Michelin. Michelin is an international tire-manufacturing company established in 1889, France. This company deserves to be the largest tire brand globally, as Bridgestone, Continental, and Goodyear can't compare.This article on "Michelin X-Ice Xi3 tire review" will give you a close look at this spectacular tire for snowy weather. In case you have to drive on the roads fully covered by snow, this product can still keep you safe.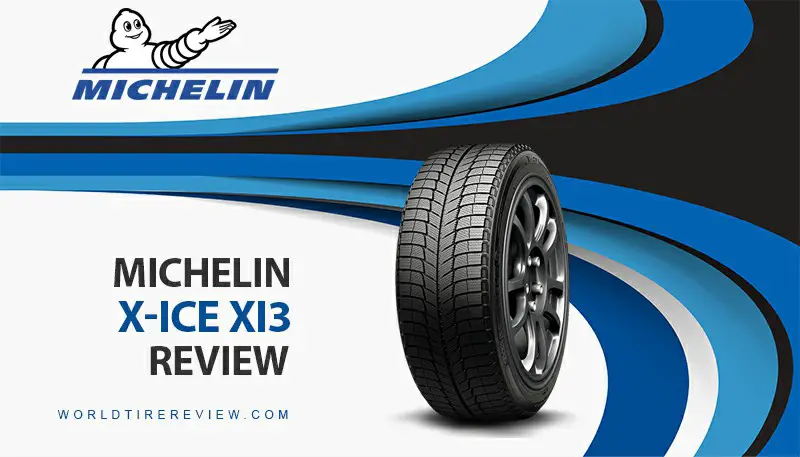 According to Michelin's affirmation, this X-Ice Xi3 can stop 10% faster than other brands' tires. To achieve this amazing feature, the manufacturer has applied various up-to-date technologies in the tire-making industry for this item, which include: FleX-Ice Compound, Micro-Pumps, Optimized Tread Block Technology, Cross Z Sipes, and Block Edges.
These technologies function appropriately together to make sure that you can have the safest and most pleasant journey with X-Ice Xi3 due to its spectacular quietness and grip of the tire.
Moreover, Michelin has opted for the Michelin Max Touch Construction to ensure that the X-Ice Xi3 tire's tread will receive the same amount of pressure when braking, acceleration, and cornering. As a result, the tread can last for longer with great stability.
Michelin X-Ice Xi3 Reviews: Pros & Cons
Michelin X-Ice Xi3 Reviews: Tire Drive Test
After a few driving tests on the freezing roads, we want to share with you some experience below :
We will first discuss the handling ability of this tire model. Thanks to the Cross Z Sipes and Block Edges, the X-Ice Xi3 can firmly stop whenever you brake, even on wet or dry surfaces with outstanding grip. Furthermore, to assist drivers in braking effortlessly on snow and ice, Michelin applies the rubber-silica FleX-Ice Compound so the tire will stick on the surface.
Another great feature of this Michelin tire is the Micro-Pumps technology. When the tire rotates on the wet surfaces, Micro-Pumps can absorb water and push it out to keep the tire from slipping. For this reason, this winter tire can provide drivers with remarkable traction for the utmost safety.