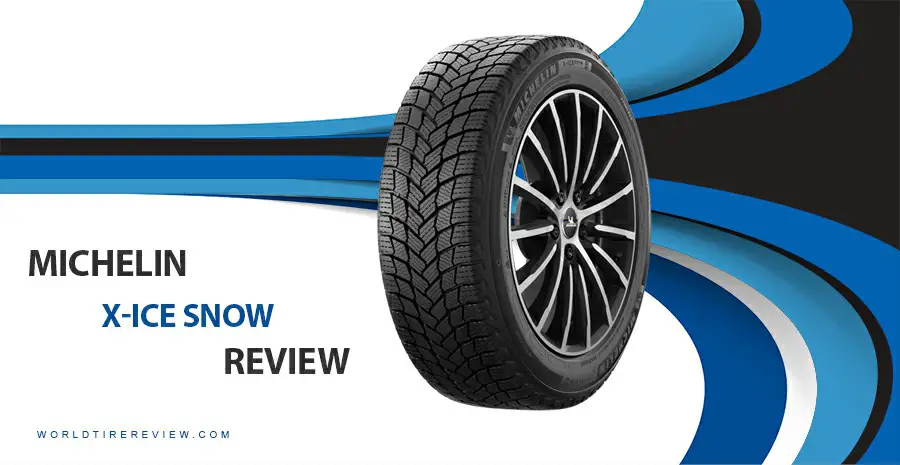 About The Brand – Michelin
Michelin ranks among the world's greatest brands. You can buy products with high quality that come along with great services there. 
And with the global market, Michelin has developed tires for every season, especially winter, when driving conditions are kind of risky.
There are two main series in the winter tire category: X-Ice Tires and Alpin Winter Tires. In detail, the X-Ice Tires series is designed to use in daily life, with the development of X-Ice Xi2, X-Ice Xi3, and X-Ice Snow.
This Michelin X-Ice Snow is just for you if you are looking for peace of mind while driving in snow or icy weather. Let's go to the next part to get more details about the latest winter tire from Michelin.
Michelin X-Ice Snow Reviews
Michelin has developed its latest tire for drivers living in severe weather areas, where safety needs to be put above everything. This winter tire is rated "M+S", so there is no doubt that it is a best-in-class item in the winter category among luxurious brands.
Michelin X-Ice Snow aims to deliver soothing wintertime traction and stability. This way, it is equipped with fleX-Ice 2.0, which generates micro-roughness on the tread surface. This compound also contains high silica content that ensures the tire maintains its flexibility, even in severe climates. 
This tire has two types of full-depth 3D sipes with complementary traction effects. Thanks to these, it provides the exceptional grip to offer shorter ice- and snow-stopping distance. You will witness an increased claw effect on snow and ice and long-lasting biting edges.
The producer innovates the tire design with a void ratio and V-shaped tread pattern. Now your car will have the ability to improve hydroplaning and slush performance. And it can retain stability and comfort when driving on harsh surfaces.
One thing that sets this tire apart from others is that it boasts MICHELIN EverWinterGrip rubber inclusion technology. This new feature can keep your car driving smoothly in up to three winters.
Pros & Cons
Michelin X-Ice Snow drive test
The first good thing to say about this Michelin X-Ice Snow is that it's definitely made for winter. Driving in the snow, slush, and ice is no longer a big deal.
In comparison with the previous best-selling ones in the series, this pick brings several improvements to the table. If you need something to keep you safe when driving in winter, this product will never let you down.
We have used this tire for nearly 6 months, and we can confirm that it lives up to our expectations and is worth the price. Michelin X-Ice Snow should be the first thing that comes to your mind when considering which winter tire to buy.
The V-shaped design does work, to be honest. The cutting edges increase the snow-to-snow traction, and we can stay stable on ice or slush terrain. This Micheline tire even works smoothly in severe weather. We nearly got stuck in heavy snow while driving with this unit.
One thing that makes us pleased is the 40,000-mile warranty, among the longest tread lives in the category. And Michelin X-Ice Snow comes in various sizes compatible with many kinds of cars, such as SUV crossover or passenger cars. So you don't have to worry that your vehicle doesn't fit.
Here is the only minus point. We figured out why Michelin doesn't mention a lot about the noise performance. Sometimes it's still quite noisy when we abruptly brake or drive in severe weather. This is not a big deal, but it still confuses us a little bit.
And that's all about the Michelin X-Ice Snow tire. If you are considering a high-quality tire for winter drive with good service, this candidate should be your first choice.
Competitors & Alternatives
| | |
| --- | --- |
| Treadlife Warranty: | 6 Years / 40,000 Miles (when worn to 2/32″ depth) Half mileage for rear if different size than front Must be used during winter months only 9/1 to 4/30 |
| Uniformity Warranty: | 1 Year / first 2/32″ of wear |
| Workmanship & Materials Warranty: | 6 Years / Free replacement first year, 2/32″ or 25% of wear, then prorated until 2/32″ remaining depth |
| Manufacturer's Road Hazard Warranty: | None |
| Manufacturer Special Warranty: | 60-day satisfaction (1), 3-yr flat changing |
| Additional Information: | (1) Exchange for Michelin, BFGoodrich, or Uniroyal |
| 14 | | 15 | |
| --- | --- | --- | --- |
| 175/65R14 | | 175/65R15 | 195/60R15 |
| | | 185/60R15 | 195/65R15 |
| | | 185/65R15 | |
| 16 | | 17 | |
| --- | --- | --- | --- |
| 185/55R16 | 215/55R16 | 205/50R17 | 225/45R17 |
| 195/60R16 | 215/60R16 | 205/55R17 | 225/50R17 |
| 205/55R16 | 215/65R16 | 215/45R17 | 225/60R17 |
| 205/60R16 | 225/60R16 | 215/50R17 | 225/65R17 |
| 205/65R16 | 225/65R16 | 215/55R17 | 235/45R17 |
| | | 215/60R17 | 235/55R17 |
| | | 215/65R17 | 235/60R17 |
| 18 | | 19 | |
| --- | --- | --- | --- |
| 225/40R18 | 235/45R18 | 225/40R19 | 245/45R19 |
| 225/45R18 | 235/50R18 | 235/40R19 | 255/45R19 |
| 225/50R18 | 245/40R18 | | |
| 225/60R18 | 245/45R18 | | |
| 235/40R18 | 255/45R18 | | |
| 20 | | 24 | |
| --- | --- | --- | --- |
| 245/40R20 | 255/40R20 | | |
| 255/40R20 | | | |
Michelin X-Ice Snow prices range approximately from $110.99 to $495.99 (Tire Rack)
"
Michelin X-Ice Snow – Compare Prices
We found 5 online tire retailers selling Michelin X-Ice Snow . Refer to the details below to get the best price
Michelin X-Ice Snow
PRICE
SOLD BY

Offers

Offers

Offers

Offers

Offers
Michelin-X-Ice-Snow Ratings By Consumer