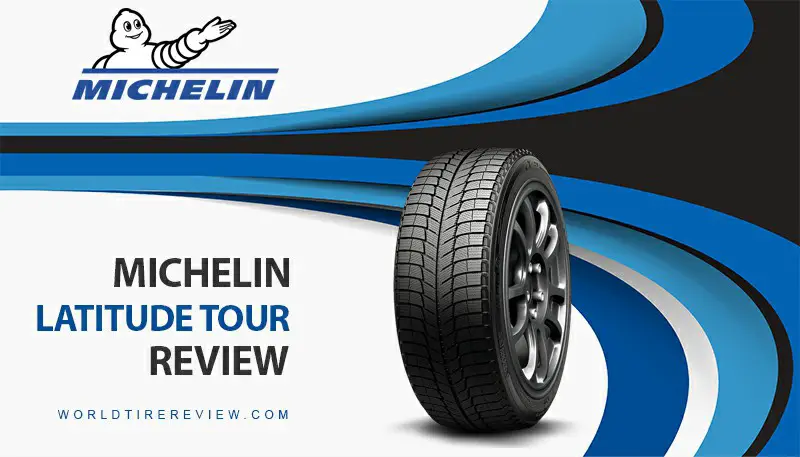 Michelin is an international tire-manufacturing company based in France. With more than 100 years of operation, Michelin has released numerous tire models with excellent quality. For this reason, Michelin is now the most reputable and successful tire brand in the world, even far more than Bridgestone, Continental, or Goodyear. This Michelin Latitude Tour tire will explore some aspects of this Michelin product.
Michelin considers this Latitude Tour is an all-season tire for numerous vehicles like SUV, crossovers, and pickups. The brand applies its spectacular and exclusive technologies to reduce the rolling resistance and boost the tread life.
To manufacture this tire, Michelin engineers utilize a compound called silica-based along with the MaxTouch Construction. This combination assures that the tire will have more contact with the surface while minimizing the rolling resistance. Hence, this wonderful tread formation will facilitate the driver's handling and stabilize the driving experience on wet or dry roads.
Michelin shows their care for nature by creating the Green X technology and imposing it on almost every Michelin tire; Latitude Tour is no exception. The Green X will increase the fuel efficiency of vehicles and the producing stage of the company. 
The company also designs the tire with continuous center rib and rounded shoulder blocks to help drivers perform safe and convenient cornering and steering.
Quick Michelin Latitude Tour Review: Pros & Cons
Michelin Latitude Tour Test Drive
After using this Michelin Latitude Tour with our SUV and crossover, we came up with some opinions.
Foremost, we were impressed by how quiet this tire model was when our cars run on highways. The Michelin Comfort Control Technology does a good job as it reduces almost every cabin vibrations and road noise.
Furthermore, we notice that this tire could stop 5% faster on wet roads than its previous version.
The MaxTouch Construction from Michelin is a combination between the silica-based tread and the symmetric tread pattern. After a period of tough use, this tire construction hasn't disappointed us. The durability and stability of the tire are far better than other competitors products.
Moreover, this Michelin tire features exceptional circumferential grooves that improve the Latitude Tour's water-resistance ability. As a result, there will be an appropriate number of biting edges for traction against snow surfaces. We always feel safe when driving under the freezing weather with a pack of Michelin Latitude Tour tires.
Bottom Lines
With this brief review, we have given you the most fundamental information about the advances and backward of this product. Despite the high price, this Latitude Tour will guarantee you with long tread life, excellent grip and braking, wonderful traction, impressive quietness, and simple steering and cornering.
Competitors & Alternatives
| | |
| --- | --- |
| Treadlife Warranty: | 6 Years / 65,000 Miles Half mileage for rear if different size than front |
| Uniformity Warranty: | 1 Year / first 2/32″ of wear |
| Workmanship & Materials Warranty: | 6 Years / Free replacement first year, 2/32″ or 25% of wear, then prorated until 2/32″ remaining depth |
| Manufacturer's Road Hazard Warranty: | None |
| Manufacturer Special Warranty: | 60-day satisfaction (1), 3-yr flat changing |
| Additional Information: | (1) Exchange for Michelin, BFGoodrich, or Uniroyal |
Latitude Tour warranty summary for replacement tires purchased on or after 01/01/20 at Tire Rack
| 15″ | | 16″ | |
| --- | --- | --- | --- |
| P 265/70R15 | | 215/70R16 | P 245/75R16 |
| | | 215/75R16 | P 255/65R16 |
| | | P 225/70R16 | P 255/70R16 |
| | | P 225/75R16 | P 265/70R16 |
| | | P 235/70R16 | P 265/75R16 |
| | | P 245/70R16 | |
| 17″ | | 18″ | |
| --- | --- | --- | --- |
| P 225/65R17 | P 255/60R17 | P 235/55R18 | P 255/70R18 |
| P 235/65R17 | P 255/75R17 | 235/65R18 | P 265/60R18 |
| P 245/65R17 | P 265/65R17 | 245/60R18 | P 265/70R18 |
| | P 265/70R17 | 255/65R18 | P 275/55R18 |
Latitude Tour prices range approximately from $150.51 – $233.58 – Tirebuyer
Event ML698
Michelin Latitude Cross
Kumho Road Venture APT KL51
Maxxis Bravo HT760
Goodyear Wrangler HP AllWeather
Continental ContiCrossContact Winter
Michelin Latitude Tour – Compare Prices
We found 6 online tire retailers selling Michelin Latitude Tour. Refer to the details below to get the best price:
Michelin Latitude Tour
PRICE
SOLD BY
 

Offers

$184.99

Offers

Offers

Offers

Offers
Latitude Tour Ratings By Consumer