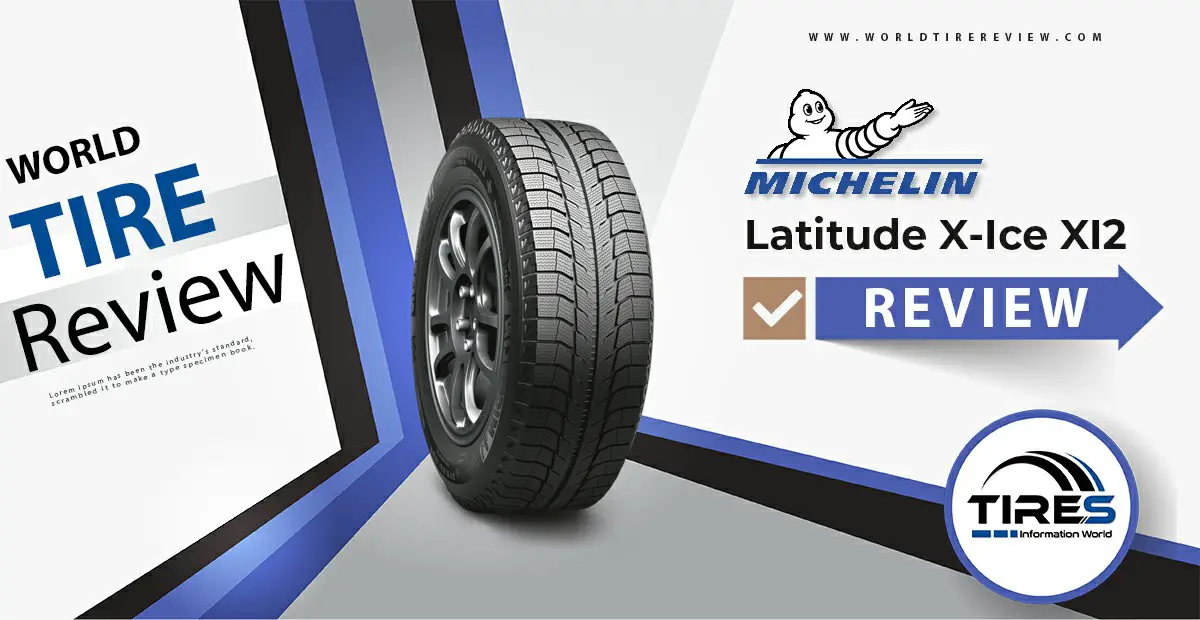 Michelin Latitude X-Ice XI2 is the best suitable for driving in all winter conditions. Let's see what makes it so appreciated.
About The Michelin Brand
Michelin is a premium brand, specializing in the production and distribution of high-quality car tires. Its innovative and pioneering inventions are now available in more than 170 countries and regions.
This French-origin brand is currently leading in the global brand strength score among the world's leading tire companies. Its sales in North America in 2020 reach $8.1 billion.
What Makes  the Latitude X-Ice XI2 Stands Out?
Michelin Latitude X-Ice 2 is built to hold 4×4, SUVs, Crossovers, and Light Trucks on icy and snowy roads. It features a directional tread and studless, making it the best-performance winter tire. 
The detailed parameters in the table below show the results when testing the Latitude X-Ice 2 at size 275/45 R20.
| | |
| --- | --- |
| Ice braking at 30km/h | Ice braking in 23.48 meters |
| Wet braking at 80km/h | Wet braking in 38.68 meters |
| Dry braking at 80km/h | Dry braking in 32.71 meters |
| Ice traction | Ice acceleration time up to  30km/h in 6.53 seconds |
| Ice handling | Ice handling time in 76.85 seconds |
| Wet handling | Wet handling time in 41.78 seconds |
| Snow handling | Snow handling time in 97.67 seconds |
| Rolling resistance | Rolling resistance in 15.55kg/t |
It is designed with FleX-IceTM. This compound makes the tire so flexible for use under the most extreme weather conditions, including slush, wet, dry, snow, and ice.
Latitude X-Ice XI2 comes with a wide tread contact patch. That invention generates high-performance cornering traction, braking power, and acceleration for outstanding winter maneuvering.
Above all, the tire is structured by Cross Z-SipesTM technology that features a 3-D design. It locks the sipes with micro-pumps, providing superior stability that lasts winter after winter. 
The Michelin Latitude X-Ice 2 offers the best performance when braking on ice with a driving distance of 23.48 meters from the time of braking to stopping.
That number is the shortest distance when comparing it with other winter tires. It also shows amazing results when testing ice traction. This tire can accelerate up to 30km/h in 6.53 seconds.
Latitude X-Ice XI2 offers ultimate confidence when driving on snowy and icy roads with treadwear that can last long in winter. It delivers the best performance when driving on ice with the shortest braking distance and superb traction.
The ComfortControl technology minimizes vibration and noise, delivering the most comfortable rides. All in all, Latitude X-Ice XI2 guarantees durability that lasts up to 40,000 miles and offers a warranty for 6 years.
What Do We Like And Do Not Like?
View more: Michelin X-Ice Xi3 Tire Reviews
Michelin Latitude X-Ice XI2 Review: Test Drive
Latitude X-Ice XI2 are winter tires featuring an excellent tread life that delivers a stable ability to handle most rides on ice and snow.
It even gives you a sense of overconfidence to drive and stop on steep mountain slopes. Michelin tires are featured with the perfect advantages of superb road grip without high friction.
Latitude X-Ice XI2 will satisfy you with both safety and speed for the car. It is preferred by consumers for its durability and smooth driving on dry and wet roads.
Although it seems to do not give you a feeling of confidence when driving in the mud, Latitude X-Ice XI2 is best suited for winter travel. The only disadvantage of Michelin tires is that they take you a big budget  to purchase, but the value is worth the money.
All in all, our reviews provide you with realistic parameters when testing the actual performance of this winter tire. We hope this analysis can help those who are considering whether to buy it or not.
Competitors & Alternatives
| | |
| --- | --- |
| Treadlife Warranty: | 6 Years / 40,000 Miles (when worn to 2/32″ depth)  Half mileage for rear if different size than front  Must be used during winter months only 9/1 to 4/30 |
| Uniformity Warranty: | 1 Year / first 2/32″ of wear |
| Workmanship & Materials Warranty: | 6 Years / Free replacement first year, 2/32″ or 25% of wear, then prorated until 2/32″ remaining depth |
| Manufacturer's Road Hazard Warranty: | None |
| Manufacturer Special Warranty: | 60-day satisfaction (1), 3-yr flat changing |
| Additional Information: | (1) Exchange for Michelin, BFGoodrich, or Uniroyal |
Latitude X-Ice XI2 warranty summary for replacement tires purchased on or after 06/01/19 at Tire Rack
| 15″ | | 16″ | |
| --- | --- | --- | --- |
| P 235/75R15 | 265/70R15 | 215/70R16 | 235/70R16 |
| | | 225/70R16 | 245/70R16 |
| | | 235/65R16 | 265/70R16 |
| 17″ | | 18″ | |
| --- | --- | --- | --- |
| 225/65R17 | 255/60R17 | 235/55R18 | 255/55R18 |
| 235/60R17 | 255/65R17 | 235/60R18 | P 255/65R18 |
| 235/65R17 | 255/70R17 | 235/65R18 | 265/60R18 |
| 245/65R17 | 265/65R17 | 245/60R18 | 265/65R18 |
| 245/70R17 | 265/70R17 | | |
| 19″ | | 20″ | |
| --- | --- | --- | --- |
| 235/55R19 | 255/55R19 | 245/50R20 | 275/45R20 |
| 255/50R19 | P 255/60R19 | 275/40R20 | 275/55R20 |
Latitude X-Ice XI2 prices range approximately from $133.84 – $347.61 – TireBuyer
Michelin Latitude Tour – Compare Prices
We found 6 online tire retailers selling Michelin Latitude Tour. Refer to the details below to get the best price
Michelin Latitude Tour
PRICE
SOLD BY
 

Offers

$184.99

Offers

Offers

Offers

Offers
Latitude X-Ice XI2 Ratings By Consumer