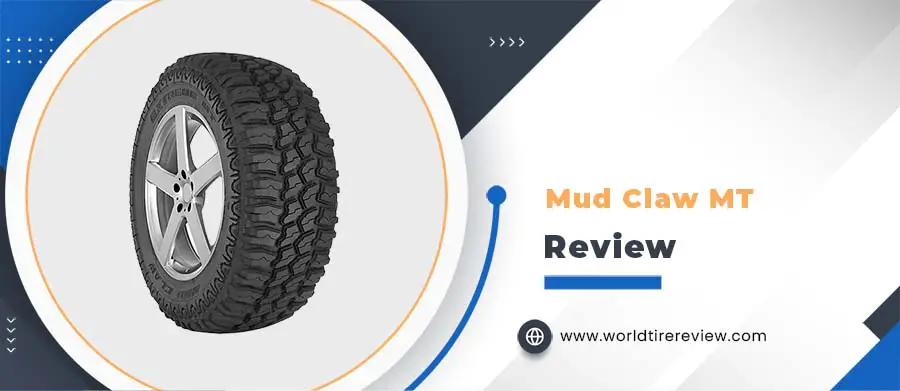 Introduction
About Cooper 
Before going to the in-depth Mud Claw MT, let's go through the manufacturer of the Mud Claw MT – Cooper.
The Cooper Tire & Rubber Company has long been famous for its promise to make quality tires since 1914. They specialize in off-road, mud, and all-terrain light truck, SUVs, and Jeep tires.
In addition, Cooper is one of the most affordable tire companies and is a good choice for most drivers because of its low pricing, its wide range of replacement tire options, and its priority on safety.
The top-selling products of Cooper include Multi-Mile Mud Claw MT, Mud Claw Radial MT, Eldorado Mud Claw Extreme MT, Mud Claw MT tires, etc.
So you might know that this product line of Cooper has been so popular for its aggressive appearance and traction qualities, as well as its sensitivity to road noise. 
Features:
When it comes to Mud Claw MT, this product can all perform well in all off-road conditions without wearing quickly. They also offer big tread blocks that readily pull through mud and loose dirt, as well as strengthened and stylized sidewalls.
The manufacturer promises to drive you through any terrain without letting you down while providing excellent on-road performance. 
You can also put these tires on your everyday driving, and you will receive the most terrific experience for off-road traveling. It is because the Mud Claw MT can provide you with all of the traction and dependability you ever wish.
In terms of off-road and on-road stress enduring, the tires promise to transfer good work with their deep tread pattern and strong tread composition. On 18-20-inch sizes, the tires' 3-ply sidewall structure adds further protection against punctures, rips, and other damage from pebbles and debris.
Their strengthened sidewall increases durability and puncture resistance. The stylized black-letter sidewall is striking and suitable for any terrain, including rock and soft soils.
The tires' interconnecting tread lugs, offset shoulder blocks, and rotating lug sizes help to provide excellent traction in soft sand and mud. 
The built-in stone ejectors and the tread's self-cleaning capabilities will eliminate rock and mud accumulation, increasing off-road performance even further.
Pros & Cons
Personal Opinion
As car tires lovers, we have been dedicated to trying new tires for our cars. After experiencing all types of Mud Claw MT, we have found that these tires do a good job in almost off-road conditions. They are tough enough to handle everything from severe rock formations to thick muck. 
So, this product line is ideal for farmers, those who usually travel through unpaved roads, construction workers, and anybody else searching for low-cost tires that are tough as nails.
However, we have found that they can be a little noisy in terms of highways, but the noise is still acceptable. Then when it comes to on-road noise performance, we would say it is in the middle of the pack among comparable models. 
What is more, the tread has finished such great tasks as their design enables them to grab, pull, and clear themselves out while pushing in either direction. These rugged tires can handle dirt, rough terrain, and snow. If you usually travel on snowy terrain, consider using the chain types. 
Experience on dry, snow or wet surfaces can live up to your expectation of a good tire, as they are safe and trustworthy. The tires also offer very comfortable and stable driving. Furthermore, the tread is quite durable and has fuel savings.
Final Thoughts
Overall, Mud Claw tires offer high-quality products for off-road and on-road traveling. They deserve to be a prior option for tire purchasing as they are budget-friendly and do a good job. So hopefully, our blog can be helpful to you. Also, we and other tires lovers would be glad to hear about your experience with these tires!
Mud Claw MT Ratings By Consumer