Changing tires on your vehicle isn't something you would want to do regularly. But if that vehicle is encountering several tire troubles or if you're more inclined to certain driving styles, it's always better to get the right products for your certain needs.
And since it's not easy to find Toyota 4Runner tires, you'll certainly find the following information extremely helpful. Let's go through lists of products from different categories to look for the best tires for 4Runner.
After considering your intuitive and insightful reviews, look for products from your favorite categories and decide if they're better than your current setup.
Top 10 best tires for Toyota 4Runner
1. Firestone Destination A/T2
Best for all-terrain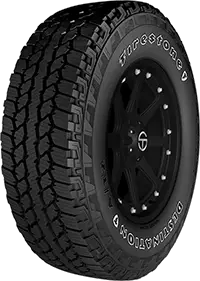 Specifications

Category: All Terrain
Warranty: No
Max Speed: 118 mph (T Rated)
Load Range: SL
Load Index: 116 (2756 lbs)
Sizes Available: 15″, 16″,17″, 18″, 20″, 22″

Ratings
At the beginning of the list, we have the all-terrain tires of Firestone Destination A/T2, which can go through different environments and handle varying terrains. The tires were designed for off-roading and will gladly accompany you anywhere.
Bridgestone's new and innovative tread offers up to 20% more traction while driving, thus allowing Firestone Destination A/T2 to perform extremely well in wet and snowy conditions. Also, the proprietary tread designs will help to clear away mud and stones, so your tires can stay functional for as long as needed.
In addition, the 3-ply sidewall construction and more resilient sidewall lugs will provide better resistance to wear and tears. Enjoy the high-quality tires that will support you on every part of the road.
Keep in mind that the premium product also comes with a premium price, which you might find discouraging.
2. BFGoodrich All-Terrain T/A KO2
Best for off-road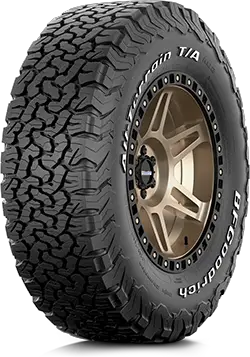 Specifications

Sizes Available: 15" to 20"
Speed Rating: R, S, Q, T
Mileage Warranty: 50000 miles
Rim Width Range: 5.5" to 11"
Overall Diameter: 27" to 36.5"
Revs Per Mile: 569 to 751
Max Load Capacity: 2,755 lbs
Tread Depth: 15/32"
Max Inflation Pressure: 50 psi

Ratings
Another candidate for the 4Runner off-road tires is the BFGoodrich All-Terrain T/A KO2 which offers incredible toughness and year-round performances for your various driving experiences.
Featuring a good load index of 123, a max load of 3415lb, and a max Psi of 80, the tires should be more than enough for your Toyota 4Runner. And for all-terrain uses, you'll find them to be a lot more effective than the original equipment tires.
With BFGoodrich All-Terrain T/A KO2, you'll have the brilliant Serrated Shoulder design and Locking 3-D Sipes, which would help to increase traction when driving in mud while also providing better handling on soft soil and snowy terrains.  
At the same time, the Mud Phobic Bars will quickly clean up the shoulder when driving in muddy or soft soil. And the Stone Ejectors on treads can greatly reduce issues with stones being caught on your tires.
These, together with the Interlocking Tread Design, will allow for better durability and stability. Not to mention that the tough sidewalls with thicker shoulder shields and advanced deflection will help to protect your vehicles further.
3. BFGoodrich Mud-Terrain T/A KM3
Best for mud-terrain
Specifications

Sizes Available: 15" to 22"
Speed Rating: Q
Mileage Warranty: N/A (lasting between 60000 and 80000 miles)
Rim Width Range: 6" to 11"
Overall Diameter: 27.7" to 34.5"
Revs Per Mile: 629 to 743
Max Load Capacity: 3,195 lbs
Tread Depth: 12/32"
Max Inflation Pressure: 80 psi

Ratings
Due to amazing traction and toughness, this kind of tire becomes a great radical car tire for your Toyota 4Runner, other SUVs, Light Trucks, and Crossovers.
The products come with better traction by featuring the advanced Krawl-TEK compound, so you can enjoy driving on rock and wet surfaces. Moreover, the unique Linear Flex Zone on the tread will improve comfort, especially when taking on your off-road adventures.
The Traction-Armor Sidewall Sculpture and proprietary shoulders allow the tires to perform well even in soft soil and mud. In addition, with enhanced sidewall shielding, shock resistance, and gravel protection, your cars can now comfortably handle the various terrains.
However, for those of you who came from the KM2s lineup, you might find the KM3s a little skinnier, which might or might not fit your preferences.
Little skinny Coming from the KM2s, these seem a little less wide than the KM2s
4. Michelin Defender LTX M/S
Best for all-season on-road uses
Specifications

Sizes Available: 13" to 20"
Speed Rating: T, H
Mileage Warranty: 70000 mile
Rim Width Range: 5.5" to 11"
Overall Diameter: 22.6" to 30"
Revs Per Mile: 699 to 913
Max Load Capacity: 1,356 lbs
Tread Depth: 10/32"
Max Inflation Pressure: 44 ps

Ratings
If you are concerned about brake performance, the Michelin Defender LTX M/S is a good choice. The high-quality tires come with high-performance tread designs to ensure that you experience good traction and better grips, even in snow and wet conditions.
Feel free to use it on your trucks, SUVs, and other similar vehicles to enjoy comfortable rides across all seasons. The unique MICHELIN EverTread Compound offers good performances when riding in varying environments and can boost the longevity of your tires by up to 10%.
At the same time, eco-friendly tires are also fuel-efficient and can help reduce up to 65 gallons of gas throughout the use of the tires. For those interested, Michelin's 70,000 miles treadwear warranty is quite tempting since most tires will need replacement at 50,000 miles.
However, with the product being in the premium lineup, you should expect its pricing to be a little higher on the spectrum.
5. Falken Wildpeak AT3W
Best for sport truck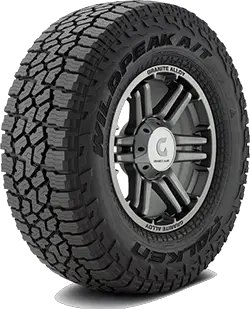 Specifications

Category: All Terrain
Warranty: 55,000 miles
Max Speed: 118 mph (T Rated)
Load Range: XL
Load Index: 99 (1709 lbs)
Sizes Available: 15″, 16″, 17″, 18″, 20″, 22″

Ratings
For equipping your Toyota 4Runner and other vehicles, the Falken Wildpeak AT3W is always a great option. The tires can easily handle your sports trucks with the ideal max load of 3640lbs and a max pressure of 80 Psi. Not to mention that the perfect tire size and other indexes mean that the product can fit on your 4Runners with little trouble.
With the advanced 3D Canyon sipe technology, the tires can boost your handling and reduce wear, even when moving at high speed. At the same time, the innovative heat diffuser technology, which is located on the lower sidewall, will help reduce heat from the other side and keep the tires at ideal operating temperatures.
And like other all-terrain tires, the Falken Wildpeak AT3W comes with innovative tread patterns that will prevent stones and mud from trapping. Thus, protecting your tires from further wear and improving the stability while driving.
However, you should keep in mind that the all-terrain designs and feature-packed constructions will cause the tires to struggle to maintain fuel efficiency.
6. Nitto Terra Grappler G2
Best for handling all-terrain uses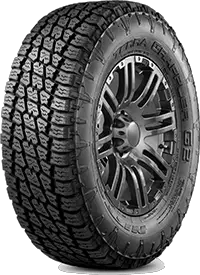 Specifications

Type: Off-road
Size: 17″ to 24″
Construction: Radial
Speed Index: S, R, T
Mileage Warranty: 50,000 miles

Ratings
Featuring many proprietary and innovative features designed specifically for light trucks and SUVs.
The all-terrain tires can handle your daily light off-road adventures with little compromise, thanks to the balanced performance. You can enjoy both your off-road and on-road rides with exceptional comfort.
Have no trouble handling the vehicle with the tires assisting you in wet and dry trails. At the same time, the unique tread design will reduce the risks of aquaplaning, thus allowing you to ride on wet roads even at high speed comfortably.
7. Toyo Open Country A/T 3
Best for overall performances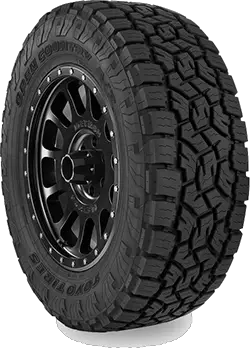 Key Feature
Superior grip on wet and dry surfaces, even in the snow
Quiet tires on the highway
Tire Size
15″, 16″, 17″, 18″ and 20″.
Price Range
$184.99 – $364.75
Ratings
If you're looking for the 4Runner limited tires, the Toyo Open Country A/T 3 is certainly a great option. The all-terrain and all-purpose tires provide users with impressive off-road traction and on-road performances, regardless of the driving conditions. This feature allows you to handle your vehicle on every part of the road effortlessly.
At the same time, the innovative tread compound and construction will offer impressive tread life and performance for your vehicles. And the Cut Resistant tread can prevent cuts and chips from damaging the rubber.
Remember that while having good performance in all environments, the proprietary tread pattern won't be the best option for handling deep mud and snow.
However, with relatively good pricing and decent performances for all-purpose users while offering quiet and comfortable rides, the Toyo Open Country A/T 3 is still a great option for 4Runner owners.
8. Bridgestone Dueler HL Alenza Plus
Best For All-Season Uses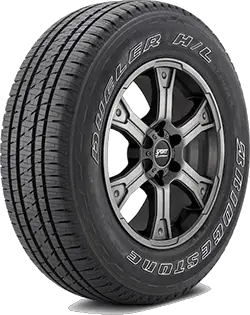 Specifications

Sizes Available: 15" to 20"
Speed Rating: T
Mileage Warranty: 80000 miles
Rim Width Range: 6" to 9"
Overall Diameter: 28.3" to 32"
Revs Per Mile: 637 to 722
Max Load Capacity: 2,469 lbs
Tread Depth: 12/32"
Max Inflation Pressure: 44 psi

Ratings
Adhering to advanced technologies and features from Bridgestone, the Dueler HL Alenza Plus is a good option, especially if you want an all-season tire with decent performance in all aspects.
With the enhanced 3D Sipes and the unique tread design of Block & Void, the tires offer impressive wet and snow traction while still maintaining good performance for dry uses. At the same time, the wide center ribs will allow you to handle the vehicle with better comfort while allowing your tires to have better longevity.
With the Variable Block Wall Angle, you can significantly reduce the noise while driving with these tires installed. And for those concerned about looks, then Ever-Black Sidewall technology will allow the paints to stay brand new for a very long time.
9. Michelin Latitude X-Ice Xi3
Best For Winter Season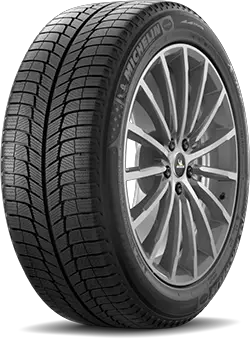 Specifications

Category: Winter
Warranty: 40,000 miles
Max Speed: 118 mph (T Rated)
Load Range: XL
Load Index: 86 (1168 lbs)
Sizes Available: 14″, 15″, 16″, 17″, 18″, 19″

Ratings
With the 4Runner tires, drivers will have the best setup for their winter rides. With the Flex-Ice 2.0 compound from Michelin, combined with the latest EverWinterGrip rubber inclusion technology, consumers can possess excellent tires for optimal traction and braking safety on ice.
Besides, these tires equip powerful winter traction to improve your driving experience in snowy conditions. And make use of the 3D Active notched sipes with Variable Thickness from Michelin to always enjoy good mobility on your 4Runners, even during thick snows.
And at the same time, winter travelers will find themselves confident when traveling with the Michelin Latitude X-Ice Xi3 tires, thanks to their complete resistance to aquaplaning.
10. Goodyear Wrangler SR-A
Best For Touring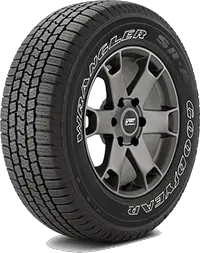 Specifications

Category: All Season
Warranty: 50,000 miles
Max Speed: 112 mph (S Rated)
Load Range: SL
Load Index: 100 (1764 lbs)
Sizes Available: 15″, 16″,17″, 18″, 20″

Ratings
The Goodyear Wrangler SR-A is certainly a good option for those looking for the best touring tires to install on your Toyota 4Runners. With cool features and advanced technology that can optimize your many driving experiences during all seasons, car owners can enjoy good traction and stability regardless of the weather or terrain.
The unique Zigzag microgrooves and interesting tread patterns always maintain your good tractions on the road. Make use of the Circumferential Grooves technology to dissipate water from the tread to avoid quickly aquaplaning. 
Featuring the right profiles for your pickup trucks, crossovers, and touring vehicles, the Goodyear Wrangler SR-A will make the Toyota 4Runner to use in your daily tours. Not to mention that the 50,000 miles warranty will also make it more impressive.
Remember that scam sellers have complained about the product being distributed. So you should follow the official links provided by us.
Why is it important to change tires on 4Runners?
Some of you might argue that the quality of your original equipment 4Runner tires is enough for normal uses, and we totally agree with your statement. However, there are many reasons that might pursue you to change your tires.
First of all, constant wear and tear will make old tires more susceptible to pressures, and temperature, and reduce driving comfort. Not to mention that it's also more dangerous to drive with your old tires since they're like ticking bombs that can explode at any time.
Forgetting the treadwear, you can also choose to replace your tires simply because of other options for certain uses. So, depending on your driving style, environment, and personal preferences.
Having new tires that also match your driving preferences will make your Toyota 4Runner an even better vehicle.
Things to consider when choosing tires for your Toyota 4Runner?
Even with the given list, you might still have trouble deciding which product to purchase. And if that is the case, then the following guidelines will certainly come in handy.
Questions to ask yourself
You should start asking questions regarding your tire preferences and purposes for using them. This task will help clarify your priorities and allow you to visualize the tires for 4Runner. First of all, decide if you'll be using the vehicle for daily rides on the roads or playing with off-road trails. The final decision will guide you to choose the tire models that support these activities.
At the same time, choose your priorities if you want tires with resilient treads that can last a long time or high-performance treads with many features. The first option will work on regular uses of the vehicle with little to no extreme off-road activities, while the latter will allow you to take your cars on varying terrains and conditions.
Important factors to consider
When it comes to buying products, pricing should always be the first thing coming to your mind. Before looking at the products, always prepare your maximum and minimum budget for the tires to avoid spending too much and skip the low-end products.
Look for products with high-quality tread compounds that can improve their performance and longevity, so you can get the best of both worlds. Consider certain proprietary tread patterns and designs, so you can optimize your dry and wet road driving experiences.
Depending on your driving environment, ensure to look for the tires for winter tractions, rock tractions, mud tractions, gravel traction, etc. Always select the ones with the right traction preferences, then consider their other features.
Toyota 4Runner Tires FAQs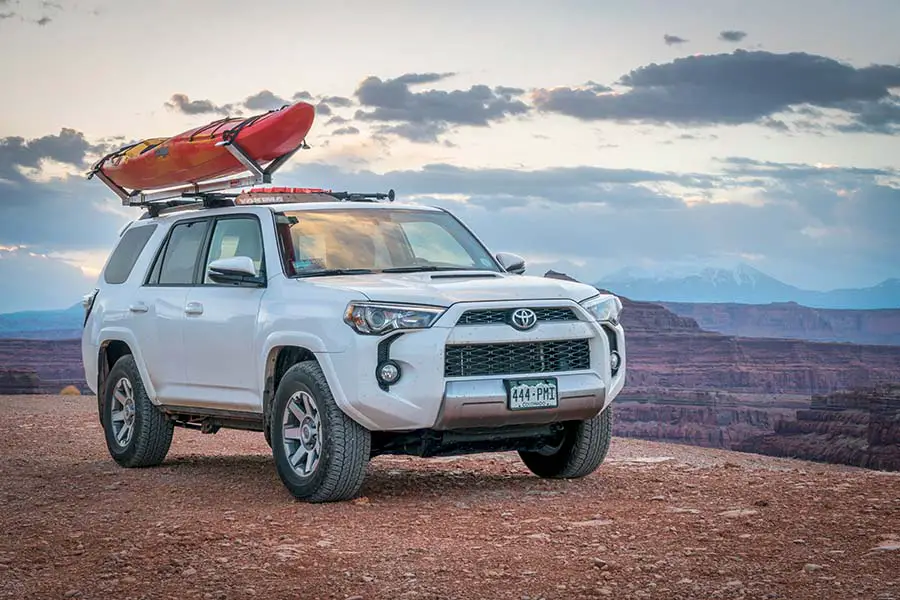 What are the best tires for a Toyota 4Runner?
After going through all our products, you should know better by now that there isn't one best tire for your vehicle. Instead, the choice is mostly up to your priorities, whether the pricing, performance, longevity or other specific features.
How long do tires last on a 4Runner?
There are a few key understandings that drivers need to know. First of all, normal tires are designed to last for about 50,000 miles, so even if you're fine with the current setups, it's always recommended that you consider changing the tires after this.
In addition, the tread depth is an important indicator of when you should change the tires. And generally speaking, if the tread depth is at 4/32" during the winter and 2/32" in the summer, you should replace your tires.
The general rule of thumb is to replace your tire if the tread depth reaches in the winter and 2/32″ in the summer.
How often should I rotate my 4Runner's tires?
Rotating tires is something that all car owners should do, and it's not that difficult either. The simple operation will give the Toyota 4Runner Tires a new life by ensuring wear and tear evenly across all sides.
It's recommended that you perform the action after each 3000 to 5000 miles on the road since rotating your tires after longer periods of driving is rather difficult.
All you need is to take out the two front tires and put them in the rear. The left rear tire will go to the front right while the right one goes to the other side.