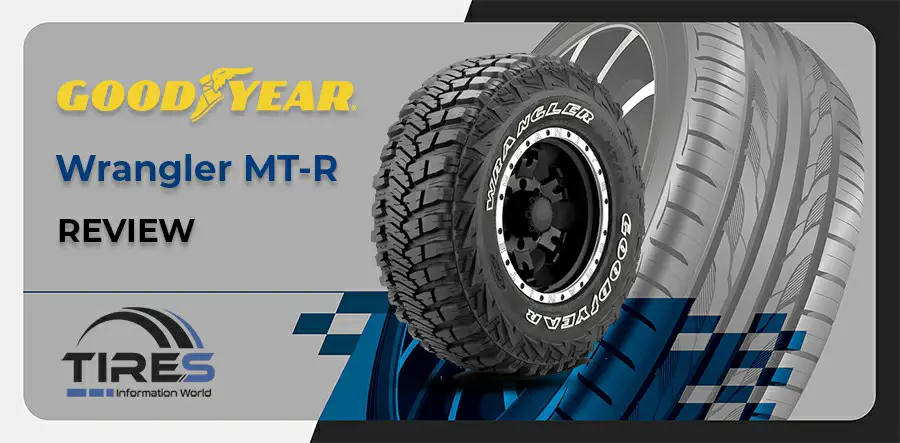 The tire manufacturing industry has been on strong growth in recent years, and Goodyear is an influential rival in this tough competition. So what contributes to Goodyear's success? Read on!
Goodyear Company: Overview
Goodyear is among the most famous tire manufacturers and most well-known brand names in the world. It ranks in the top 4  global automotive tire industry. 
With subsidiaries in the US and international regions, Goodyear has become a famous developer, manufacturer, marketer, and distributor of tires for many applications. In 2018, Goodyear won the Environmental Achievement of the Year award at the Tire Technology Expo in Germany.
As one of the largest commercial truck service operators and tire-changing centers globally, Goodyear operates about 1.100 tire service outlets. There, the company provides retail sales with its products, automotive repair as well as other services. 
Nearly every nation all over the world has its marketing activities. Twenty-one countries and forty-seven facilities are the numbers of its manufacturing locations.
Goodyear Wrangler MT/R: Features
Let's talk about Goodyear in general first. Goodyear tires own prodigious designs serving various functions. No matter what kind of vehicle you are driving, like an SUV, a car, truck, or minivan, Goodyear can offer a large range of models suited to your vehicles. 
Besides, Goodyear models aim for long-term durability and exceptional handling. Goodyear Wrangler MT/R is one of its superior quality durable products. 
Made in the USA, the Goodyear Wrangler MT/R can bring you lots of surprises. When it comes to design features, this Goodyear model brings drivers an enjoyable driving experience. The Goodyear provides adequate braking as well as the necessary traction level. 
Using technology engineered with polymers increases grip on dry and wet surfaces and provides amazing handling on wet areas. This feature does not influence cornering or braking ability.
The asymmetric tread pattern, together with a silica tread, delivers powerful off-road performance. The wrap surrounding the tread design enhances off-road in deep mud, gravel, sand, and rocks, as well as other types of terrain.
Pros & Cons
Goodyear Wrangler MT/R Kevlar: Tire Drive Test 
We will carry on with our experience using Goodyear Wrangler MT/R with Kevlar and see whether it is worth purchasing.
Do The Features Work In Actual Use?
Goodyear Wrangler MT/R with Kevlar is the reinforcement version of the standard MT/R. After experience driving with the new MT/R, we find it quite awesome. 
Noise
The Kevlar features lower noise output compared to the old MT/R due to the company's further creation. Goodyear has reduced the noise emitted as it incorporated Resonance Noise Attenuated silencer grooves into the tire design. 
This feature helps to minimize major vibrations, so we remain unaffected by the constant vibrations and the loud drone noise generated when going through uneven surfaces. However, it remains a little bit noisy on the road compared to some of its competitors.
Toughness
We are impressed by the toughness of the Kevlar. It possesses sidewalls with reinforcement ply of aramid, which is used in bulletproof vests making. As a result, these sidewalls are exceptionally tough.
Wraparound Tread Design
Another impressive feature of Goodyear Wrangler MT/R Kevlar is the new wraparound tread design. Using staggered sidewall shoulder blocks delivers amazing traction in snow, deep mud, and rocks. Though it's not too great for sand, it's still nice. 
We have found that the extra sidewall grips are particularly useful on narrow roads that require compression by rocks. 
Why Should You Choose A Goodyear Wrangler MT/R With Kevlar?
Our experience with Goodyear Wrangler MT/R Kevlar confirmed that it's worth buying. Being the new update of Goodyear Wrangler MT/R, the new Kevlar has strong and capable tires with impressive dry and wet traction, excellent off-road performance, and quick steering response. 
For off-road enthusiasts, Goodyear Wrangler MT/R with Kevlar would be an ideal choice.
Competitors & Alternatives
| | |
| --- | --- |
| Treadlife Warranty: | None |
| Uniformity Warranty: | 1 Year / first 2/32″ wear |
| Workmanship & Materials Warranty: | 6 Years / Free replacement first year or 2/32″ of wear, then prorated until 2/32″ remaining depth |
| Manufacturer's Road Hazard Warranty: | None |
| Manufacturer Special Warranty: | 60-day satisfaction (1), 3-yr flat changing |
| Additional Information: | None |
Warranty summary for replacement tires purchased on or after 04/01/19
| 15 | | 16 | |
| --- | --- | --- | --- |
| LT 31X10.50R15 | LT 33X12.50R15 | LT 235/85R16 | LT 285/75R16 |
| LT 32X11.50R15 | LT 35X12.50R15 | LT 245/75R16 | LT 305/70R16 |
| | | LT 265/75R16 | LT 315/75R16 |
| 17 | | 18 | |
| --- | --- | --- | --- |
| LT 245/70R17 | LT 315/70R17 | LT 275/65R18 | LT 33X10.50R18 |
| LT 245/75R17 | LT 33X10.50R17 | LT 275/70R18 | LT 35X12.50R18 |
| LT 255/75R17 | LT 35X12.50R17 | LT 285/75R18 | LT 37X13.50R18 |
| LT 265/70R17 | LT 37X12.50R17 | LT 295/70R18 | |
| LT 275/70R17 | LT 38X14.50R17 | | |
| LT 275/80R17 | LT 40X13.50R17 | | |
| LT 285/70R17 | LT 42X14.50R17 | | |
| LT 305/70R17 | | | |
| 20 | | | |
| --- | --- | --- | --- |
| LT 275/65R20 | LT 35X12.50R20 | | |
| LT 285/65R20 | LT 37X12.50R20 | | |
| LT 33X12.50R20 | | | |
Wrangler MT/R With Kevlar prices range approximately from $234.00 to $613.00 (Discount Tire)
General Grabber X3
BFGoodrich Mud-Terrain T/A KM3
Firestone Destination M/T2
BFGoodrich Mud-Terrain T/A KM2
Kumho Road Venture MT KL71
Goodyear Wrangler MT/R with Kevlar – Compare Prices
We found 4 online tire retailers selling Goodyear Wrangler MT/R with Kevlar. Refer to the details below to get the best price:
Goodyear Wrangler MT/R with Kevlar
PRICE
SOLD BY
 

$257.99

Offers

Offers

Offers
Wrangler MT/R with Kevlar Ratings By Consumer