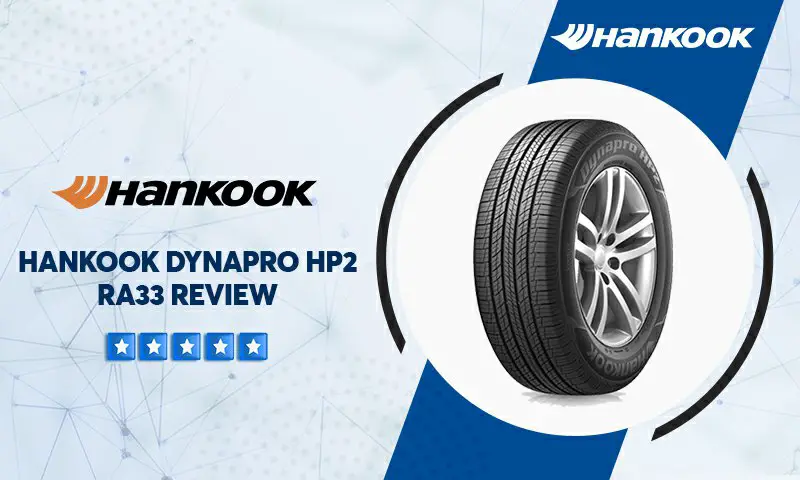 In case you are a long-time driver, Hankook's fame is indisputable. This Korean enterprise is the pioneer in the driving industry. With almost 80 years in the industry, this leading tire company has innovated and supplied the market with a wide range of tires. Up to now, Hankook's products are widely distributed in more than 180 countries. 
Among Hankook tires, we are highly impressed by The HP2 RA33 product from Hankook Dynapro. In this article, we'll provide a detailed Hankook Dynapro HP2 RA33. Hopefully, after reading this article, you can grasp useful information and choose the perfect tire. 
HP2 RA33 gains customers' favor by delivering absolute comfort, control, and long-lasting features. Hankook promotes its Kontrol philosophy, which focuses on minimizing the vibration and weather adaptation. Car drivers will surely enjoy a smooth driving experience, no matter flat or uneven terrains.
Normally, all tires will deform after a certain amount of time, suffering from gravitational forces that cause performance downgrade. This model features Dynamic Profile Control Technology to minimize exaggerated tire shape changes. It is perfectly designed with edge patterns to add more gripping power. The tire responds continuously and performs well under diversified weather conditions.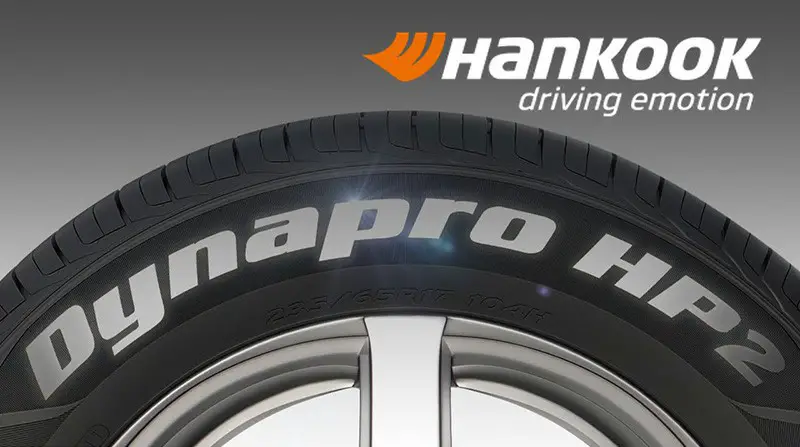 Hankook Dynapro HP2 RA33 Test Drive
There are a lot of things to mention about this awesome product. Firstly, we're quite impressed with the wet traction. We have to wait 2 weeks for heavy rain which makes the road super slippery and wet. The tire's performance literally gives us a big wow. The aqua slant sipes, wide circumferential and lateral grooves allow the tire to remain a strong contact with the pavement. 
When we tested it on dry roads, the result was also good. The braking was pretty consistent and strong. Especially, there was no sign of sliding or slipping when stopping the car suddenly. 
Moreover, Hankook HP2 is more durable compared to all-season SUV tires. It is equipped with a high-density polyester carcass and a single strand bead wire to enhance handling, steering feedback as well as road feel. The jointless reinforced belt also contributes to the high-speed stability and durability.  
In terms of cons, the noise level is our key consideration. We thought that Hankook Dynapro HP2 could perform well without disturbing drivers with noise. At first, the tires are quite silent at low speeds. However, when we started to speed up and reached the speedometer's upper limits, the noise was unacceptable.
Conclusion
All things considered, HP2 RA33 from Hankook Dynapro is a high-performance tire. It fits all types of seasons and street conditions, from dry to wet roads, from summertime to severe winter. With a budget-friendly price, this product is worth your consideration. 
Thank you so much for spending your time reading our reviews. Have a nice day ahead!
Competitors & Alternatives
| | |
| --- | --- |
| Treadlife Warranty: | 6 Years / 60,000 Miles Half mileage front and rear if different sizes |
| Uniformity Warranty: | 1 Year / first 2/32″ of wear |
| Workmanship & Materials Warranty: | 6 Years / Free replacement first year or 2/32″ of wear, then prorated until 2/32″ remaining depth |
| Manufacturer's Road Hazard Warranty: | 1 Year / first 2/32″ of wear |
| Manufacturer Special Warranty: | 30 Day Free Trial (1) |
| Additional Information: | (1) Purchase 4 exchange for another set of Hankook |
Dynapro HP2
warranty summary for replacement tires purchased on or after 01/01/19 at Tire Rack
| 16″ | | 17″ | |
| --- | --- | --- | --- |
| 215/70R16 | 235/70R16 | 225/65R17 | 245/65R17 |
| 225/70R16 | 245/70R16 | 235/60R17 | 255/60R17 |
| 235/60R16 | 255/65R16 | 235/65R17 | P 265/60R17 |
| 18″ | | 19″ | |
| --- | --- | --- | --- |
| 235/50R18 | 255/60R18 | 235/45R19 | 255/50R19 |
| 235/55R18 | P 255/65R18 | 235/50R19 | 255/55R19 |
| 235/60R18 | 265/60R18 | 235/55R19 | P 255/60R19 |
| 235/65R18 | 275/60R18 | 245/55R19 | 275/55R19 |
| 245/60R18 | 275/65R18 | | |
| 255/55R18 | 285/60R18 | | |
| 20″ | | 22″ | |
| --- | --- | --- | --- |
| LT 265/60R20 | LT 285/55R20 | 285/45R22 | LT 325/50R22 |
| 275/55R20 | LT 285/65R20 | 305/45R22 | |
| LT 275/55R20 | LT 295/60R20 | | |
| 275/60R20 | 305/50R20 | | |
| LT 275/60R20 | LT 305/55R20 | | |
| LT 275/65R20 | LT 325/60R20 | | |
| | LT 35X12.50R20 | | |
DynaPro HP2 RA33 prices range approximately from $117.99 – $226.99 – Tirebuyer
Bridgestone Dueler AT 001
Yokohama Geolandar G91AV
Hankook Dynapro HP RA23
Toyo Proxes CF2 SUV
Yokohama BluEarth RV02
Bridgestone Dueler HL 400
Hankook Dynapro HP2 RA33 – Compare Prices
We found 6 online tire retailers selling Hankook Dynapro HP2 RA33. Refer to the details below to get the best price:
Hankook Dynapro HP2 RA33
PRICE
SOLD BY
 

Offers

Offers

$132.99

Offers

$118

Offers
Dynapro HP2 RA33 Ratings By Consumer