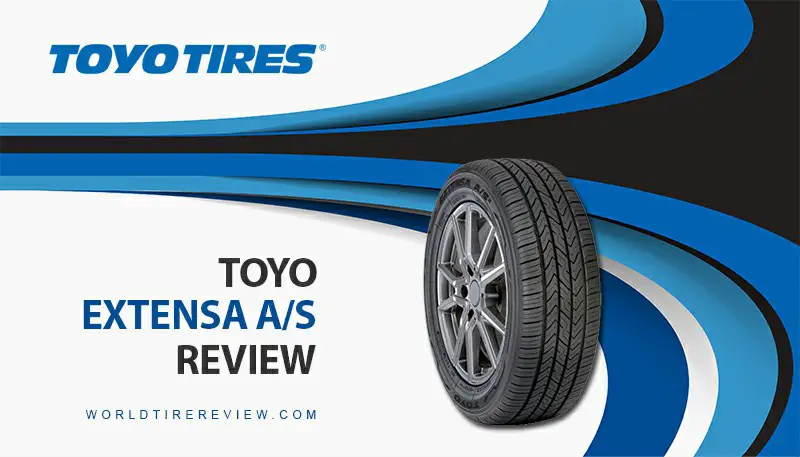 Welcome to our Toyo Extensa A/S In this article, we will provide you with all the information that you need about this tire.
It is not wise to buy cheap but shady with unknown brand tires as there are so many tires that are not qualified enough. Instead of risking your money on them, why don't you have a look at Toyo Extensa A/S Tire? Putting aside the thought of Chinese-made tires are bad, Toyo had actually made a value and decent tire at a reasonable price! However, a lower price compared to others means that you have to accept certain mistakes.
Toyo Extensa A/S Tire has a symmetric tread design that encourages the tread life, supports excellent dry traction performances and handling. The tread design also provides a comfortable experience during long-distance touring. The durability of the tire comes from multi-wave sipes combined with wide shoulder ribs, which help prevent sliding on the road in light snow traction.
The tire comes with 4 circumferential grooves and variable pitch channels to enhance the road contact patch. It is useful for a safer ride on wet roads. Toyo arranged an optimized center block to offer a sharper steering feel and increase better speed stability. The computer-optimized sipes also give a pleasant quiet ride on smooth pavements.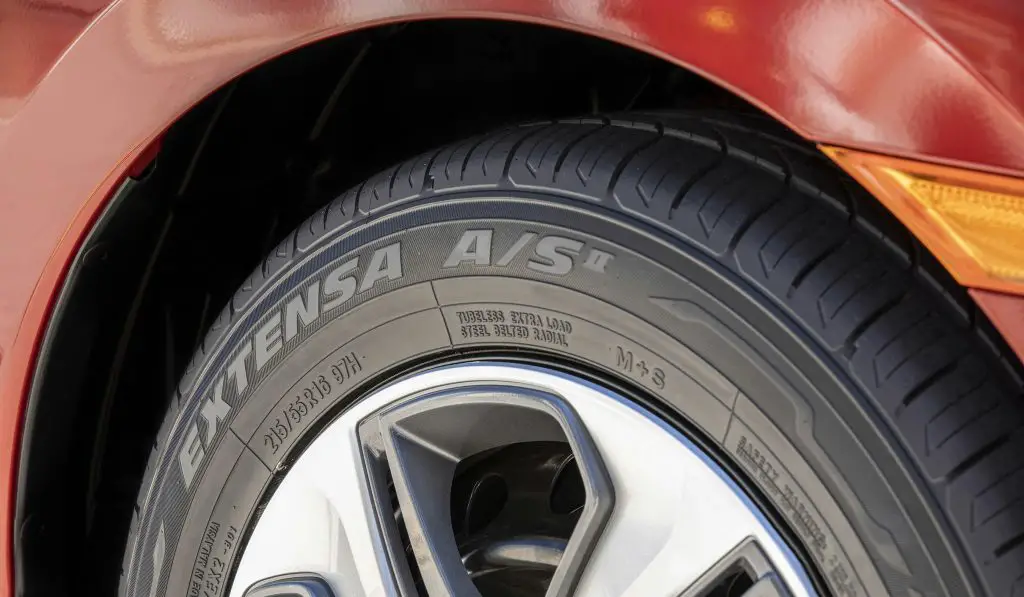 Toyo Extensa A/S Tire is sold in a wide range of 13" to 18" diameters. It works best with subcompacts, like Fiat 500, Mazda 2, or small crossovers such as Kia Sportage, Nissan Kicks, etc. The tire includes a 65 thousand warranty, so you don't have to feel uncertain about having a cheaper tire!
Toyo Extensa A/S Reviews: Pros & Cons
See more: Toyo Extensa HP 2 Review
Toyo Extensa A/S Test Drive
Toyo Extensa A/S Tire has great balance and is ideal for everyday use. Despite providing perfect performances on dry traction, it needs a little improvement on wet and snowy slippery roads. Moreover, we have to emphasize one thing is that the tire is not suitable for sporty cars as it can not handle extremely high-speed very well. 
You should only drive at moderate speed on this tire, so it is necessary to decide whether you want a basic tire for normal use or an ultra-high performance rubber tire for aggressive and sporty drives. Apart from this reason, you can not feel disappointed in this budget-friendly tire that offers comfort, great durability, and stability.
Conclusion
After reading our Toyo Extensa A/S Reviews, we think you are ready to choose what suits you and your car the most. Even though the tire has some limited features, it is very affordable and proper for driving every day. We highly recommend it to those who own mini compact cars and subcompacts. Buying the Toyo Extensa A/S Tire will not make you regret it!
Competitors & Alternatives
| | |
| --- | --- |
| Treadlife Warranty: | 5 Years / 75,000 Miles Half mileage for rear if different size than front |
| Uniformity Warranty: | First 1/32″ of wear |
| Workmanship & Materials Warranty: | 5 Years / Free replacement first 25% of wear, then prorated to final 2/32″ remaining depth |
| Manufacturer's Road Hazard Warranty: | None |
| Manufacturer Special Warranty: | No Regrets 500 MIle or 45 Day Trial (1) |
| Additional Information: | (1) Whichever comes first, must purchase 4 |
| 13″ | | 14″ | |
| --- | --- | --- | --- |
| P 175/70R13 | P 185/70R13 | P 175/65R14 | 195/60R14 |
| | | P 185/60R14 | P 195/70R14 |
| | | 185/65R14 | P 205/70R14 |
| | | P 185/65R14 | P 205/75R14 |
| | | P 185/70R14 | P 215/70R14 |
| | | P 185/75R14 | P 215/75R14 |
| 15″ | | | |
| --- | --- | --- | --- |
| P 185/60R15 | P 205/60R15 | 215/70R15 | |
| 185/65R15 | P 205/65R15 | P 215/75R15 | |
| P 185/65R15 | P 205/70R15 | 225/60R15 | |
| P 195/60R15 | P 205/75R15 | P 225/70R15 | |
| P 195/65R15 | P 215/60R15 | P 225/75R15 | |
| 205/50R15 | P 215/65R15 | P 235/75R15 | |
| 16″ | | 17″ | 18″ |
| --- | --- | --- | --- |
| 205/55R16 | P 225/55R16 | P 215/50R17 | P 225/60R18 |
| P 205/55R16 | P 225/60R16 | P 215/60R17 | |
| P 205/60R16 | 225/65R16 | P 215/65R17 | |
| P 205/65R16 | P 235/60R16 | P 225/50R17 | |
| LP 215/60R16 | 235/65R16 | LT 37X13.50R22 | |
| 225/55R16 | LT 35X13.50R20 | P 225/55R17 | |
| LT 295/60R20 | LT 37X12.50R20 | P 225/60R17 | |
| LT 295/65R20 | LT 37X13.50R20 | | |
| 305/55R20 | LT 38X13.50R20 | | |
| LT 305/55R20 | | | |
Extensa A/S prices range approximately from $65.85 – $158.69 – Tirebuyer
Kleber Quadraxer 2
Goodride SW602
Kumho Solus HA31
Bridgestone Turanza GR90
Kleber Quadraxer
Falken EUROALL SEASON AS200
Toyo Extensa A/S – Compare Prices
We found 3 online tire retailers selling Toyo Extensa A/S. Refer to the details below to get the best price:
Toyo Extensa A/S
PRICE
SOLD BY
 

Offers

$69.54

$74
Extensa A/S Ratings By Consumer