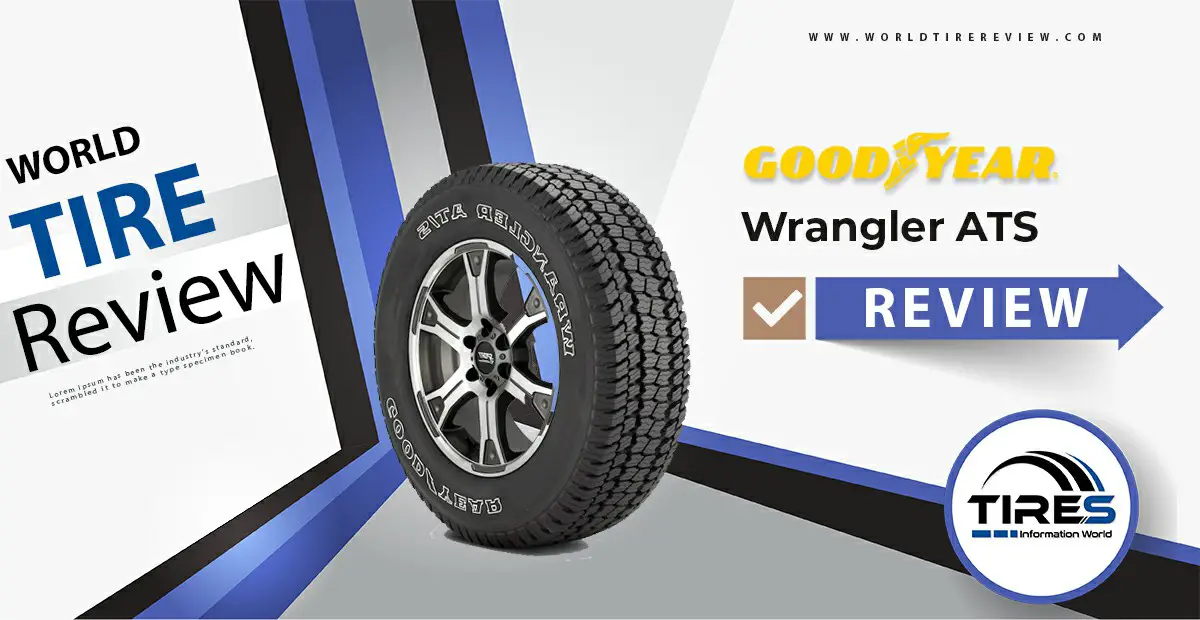 If you are looking for a brilliant tire for your vehicles, keep reading this review. We will tell you how beneficial this tire is for you! 
Goodyear Wrangler AT/S is a best-seller tire of Goodyear – a famous American manufacturing company specializing in producing multifunctional tires. 
Wrangler ATS is an original gear you can find on many different GMC, Chevrolet, etc. It can be used as a substitute tire whenever necessary.
This tire is outstanding for its enhanced traction in harsh off-road terrains and rough roads. The manufacturer combined the symmetric computer-optimized tread and the all-season tread. 
Even better, Goodyear used a particular channel called Dual Traction Lug to clear out the snow and mud, enabling more excellent traction. 
Designed with biting edges of more than 7500, this brilliant tire can get additional traction on snow and wet surfaces. Hence, it will bring drivers more comfort and less noise. 
The inside part of the tire is formed with two belts made of high-tensile steel. These belts will operate with a cord body made from polyester to increase the sturdiness and strength at any speed. 
Also, such a tread structure further boosts ease and advances more regular tread wear. The sizes vary from 15 to 20 inches, and the load ranges are up to an E. 
Goodyear Wrangler AT/S Reviews: Pros & Cons 
Below is a table demonstrating the pros and cons of the Goodyear Wrangler AT/S for your reference.
Tire Drive Test
To sum up our reviews, this tire is impressive to us after a while of using it. 
We find the most outstanding feature of the tire is the excellent traction. It can work very well on many different terrains like roads, sand, gravel, dirt, etc. 
Also, it offers a solid steering response, so the rides are moderate for AT tires. 
The extraordinary tread life is also another plus for this great tire. Our friends and we have experienced it, and we all suppose that it is one of the best treads in class. 
Besides the advantages mentioned above, we also found a few minor disadvantages on this tire. 
Specifically, the traction in harsh surfaces like mud is not as stellar as other drivers reviewed. It seems that the mud packs and does not clear out itself. 
We know that AT tires tend to be noisier than other tires, but this tire seems to get a little more noise than we imagined. 
Nevertheless, every kind of tire has its positive and negative points. So if those two small cons do not matter to you too much, this tire is still worth buying because of its outstanding features. 
From our experience, we suppose the Goodyear Wrangler ATS is appropriate for trucks from GMC or Chevrolet, 2WD & 4WD pickups, large SUVs, etc.
Competitors & Alternatives
| | |
| --- | --- |
| Treadlife Warranty: | None |
| Uniformity Warranty: | 1 Year / first 2/32″ wear |
| Workmanship & Materials Warranty: | 6 Years / Free replacement first year or 2/32″ of wear, then prorated until 2/32″ remaining depth |
| Manufacturer's Road Hazard Warranty: | None |
| Manufacturer Special Warranty: | None |
Wrangler AT/S warranty summary for replacement tires purchased on or after 04/01/19 at Tire Rack
| 15″ | | 17″ | |
| --- | --- | --- | --- |
| LT 215/75R15 | | P 265/70R17 | LT 275/70R17 |
| 18″ | | 20″ | |
| --- | --- | --- | --- |
| LT 275/65R18 | | LT 275/65R20 | |
Wrangler AT/S prices range approximately from $170.61 to $230.88 – Tire Rack
Avon AX7
Pirelli Scorpion ATR
Goodyear Wrangler AT SA Plus
Pirelli Scorpion All Terrain Plus
Hankook DynaPro ATM RF10
Goodyear Wrangler DuraTrac
Goodyear Wrangler AT/S – Compare Prices
We found 5 online tire retailers selling Goodyear Wrangler AT/S. Refer to the details below to get the best price:
Goodyear Wrangler AT/S
PRICE
SOLD BY
 

Offers

Offers

Offers

$154.97

Offers
Wrangler AT/S Ratings By Consumer