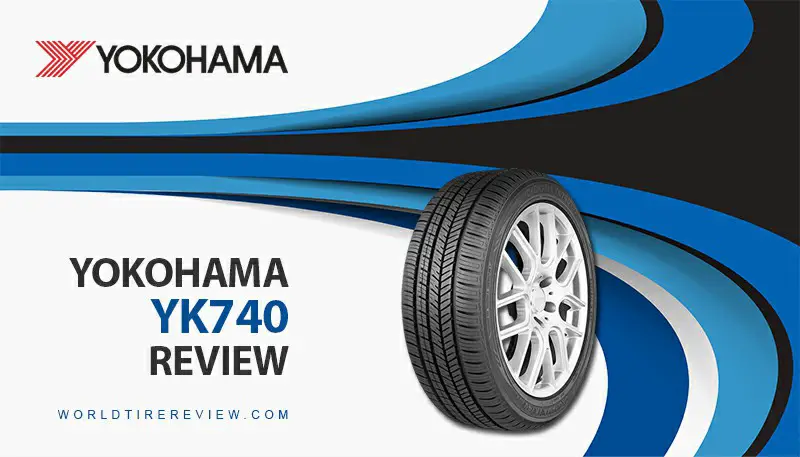 You must recognize that the diversified commodities market not only brings us many conveniences but also makes us headaches. Whenever you want to buy an item, you will be reeling from questions "Which one should you choose?", "Which one is better?", and so on. Tire products are no exception. How many times have you asked yourself "Which tire will be the best choice?".
Yokohama or The Yokohama Rubber Co., Ltd is a reputable and quality Japanese tire manufacturer from Japan. This company was founded in 1917 in Yokohama city and known as the first tire producer that granted ISO 9001 certification in Japan. 
Not stopping there, Yokohama also expanded production and marketing in the United States and many other countries in the world. Unsurprisingly, Yokohama became the leader company in tire production and innovation across the globe. 
Yokohama YK740 GTX is the newest product in all-season products of Yokohama Rubber. This tire launched in 2016 and quickly conquered so many demanding markets. 
As a new product, Yokohama had many outstanding features and excellent quality that helped it establish its position in the tire market.
Because of making from End-Locked Silica (ELS) Orange Oil compound, the tire has a high degree of flexibility, thus providing better grip. Treads, especially lateral grooves, enable your car to grip the road well in both dry and wet road conditions. Triple 3-D sipes and four big dimension grooves help draw water out of a tire when it's raining or the road is flooded.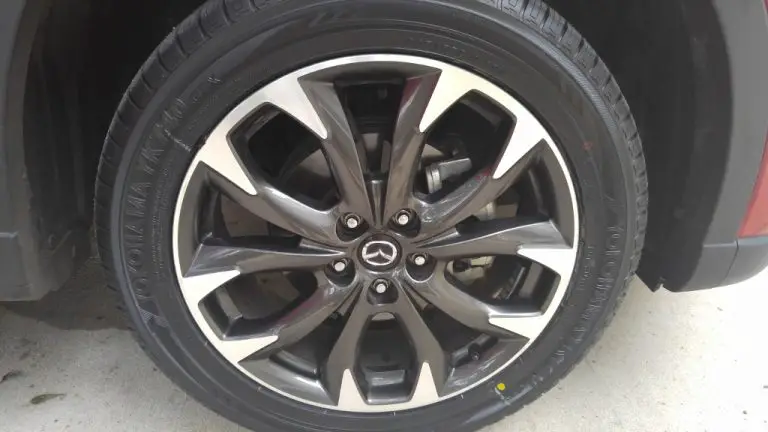 Yokohama YK740 GTX also perform very well on light snow-covered roads. However, this product is not a good choice if you need to move to places that have cold winters. Yokohama YK740 GTX is an all-season tire so it won't perform well on cold full snowy roads. 
Thanks to the special materials and innovative design, the tire helps reduce the noise significantly. The impact of vibration and shock from the road also decreases. 
Yokohama YK740 GTX Tire has a variety of sizes from 15 to 20 inch so it is suitable for different varieties of vehicles such as coupes, sedans, minivans, and crossovers.
Yokohama YK740 GTX Test Drive
Yokohama YK740 GTX is a good tire with preeminent features. It's been over a year since we used this tire, but it is still working well without any signs of damage.
This product made our trips quieter and more comfortable. The tires adhere to the road surface even in cornering to help us feel completely assured and confident. Moreover, we were completely amazed at the tire's ability to reduce shock and noise. We did not almost hear the noise when riding on the highway. The vibration and shock of the car when moving through rough roads, many potholes also decreased appreciably. 
The smooth movement of the tire also contributes significantly to the gas-saving. Besides, eco-friendly materials and a long lifespan are a plus for this brand.
Initially, we did not have intention of using this tire, but the pretty enticing warranty from the manufacturer convinced us. The company guarantees up to 30 days, corresponding to 65,000 miles. We see that Yokohama's warranty is not just about customer service, but they crave to express the consumer that their product is of excellent quality.
However, this product also has some cons. Since Yokohama YK740 is an all-season tire, it does not have the specific features of winter-specialized tires. It would not be the ideal companion to accompany us to places with harsh winters. Season-specific tires from flexible rubber material will be better as it helps to prevent freezing. 
Conclusion
The good tires will give you a ride full of safety and comfort. Therefore, you should not purchase poor quality or unsuitable tires only because of saving money or lack of understanding. Yokohama is a reputable manufacturer that specializes in providing quality tires. If you intend to buy a tire, you can try the new product all-season of this brand. The article about Yokohama YK740 GTX will help you to be clear about the features of this product. Good luck!
| | |
| --- | --- |
| Treadlife Warranty: | 5 Years / 60,000 Miles for rear if different size than front |
| Uniformity Warranty: | 1 Year / first 2/32″ of wear |
| Workmanship & Materials Warranty: | 5 Years / Free replacement first year or 2/32″ of wear, then prorated to 2/32″ remaining depth |
| Manufacturer's Road Hazard Warranty: | None |
| Manufacturer Special Warranty: | 30 Day Test Drive |
| 15″ | | 16″ | |
| --- | --- | --- | --- |
| 175/65R15 | 195/65R15 | 185/55R16 | 215/55R16 |
| 185/55R15 | 205/60R15 | 195/45R16 | 215/60R16 |
| 195/60R15 | 205/65R15 | 195/50R16 | 215/65R16 |
| | | 195/55R16 | 225/50R16 |
| | | 205/55R16 | 225/55R16 |
| | | 205/60R16 | 225/60R16 |
| | | 205/65R16 | 235/65R16 |
| 17″ | | 18″ | |
| --- | --- | --- | --- |
| 205/45R17 | 225/55R17 | 215/55R18 | 235/55R18 |
| 205/50R17 | 225/60R17 | 225/45R18 | 235/60R18 |
| 215/50R17 | 235/50R17 | 225/50R18 | 245/45R18 |
| 215/55R17 | 235/55R17 | 225/55R18 | 245/50R18 |
| 225/50R17 | 235/60R17 | 225/60R18 | 255/55R18 |
| | | 235/45R18 | |
| 19″ | | 20″ | |
| --- | --- | --- | --- |
| 225/55R19 | 245/55R19 | 235/55R20 | 255/50R20 |
| 235/40R19 | 255/45R19 | 245/40R20 | 255/55R20 |
| 235/50R19 | 255/50R19 | 245/50R20 | |
| 235/55R19 | | | |
YK740 GTX prices range approximately from $105.00 to $208.00 – Discount tire
YK740 GTX Ratings By Consumer
Yokohama YK740 GTX – Compare Prices
We found 1 online tire retailer selling Yokohama YK740 GTX. Refer to the details below to get the best price:
Yokohama YK740 GTX
PRICE
SOLD BY
 

Offers